Power Onward: Technology Connection
Sponsored by Information Services
The goal of the Technology Connection is to engage the campus community through various technology events to foster collaboration, idea exchange, and learning for all.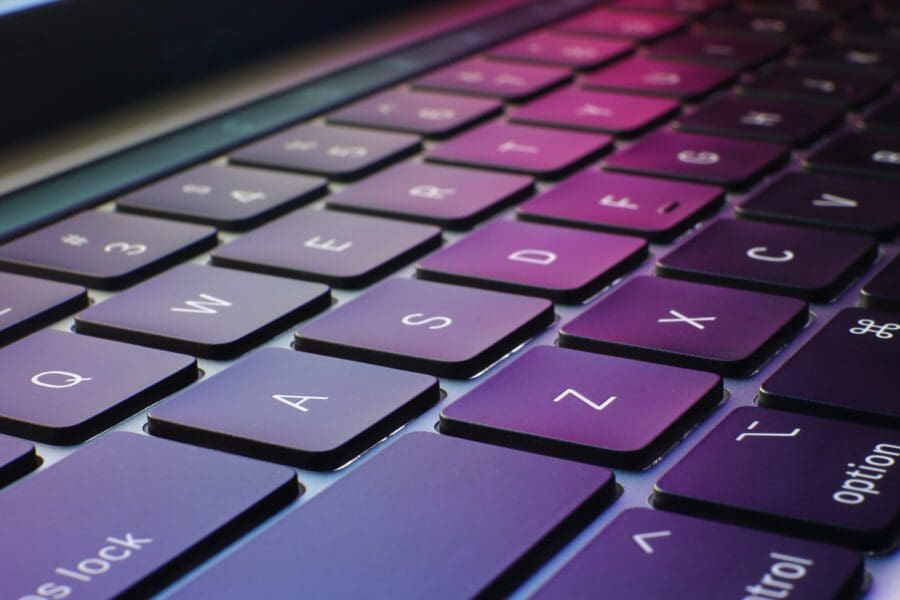 What to expect
The Power Onward Technology Connection will span the Fall and Spring semesters each year.
Every month, a different event (or more) will be offered for the campus community.
Session formats  include: workshops, information sessions, technology demonstrations, and roundtable discussions.
Earn a certificate for presenting and swag for attending.
FAQ and Previous Events
If you are brainstorming or planning an event for PNW instructors or staff that relates to technology, let's talk!
Please complete the survey below to associate your session with the Technology Connection and meet with the team to discuss the details.
The more sessions you attend, the more prizes you will earn.
Level 1 Prize: attendance at one session
Level 2 Prizes: attendance at two-three sessions
Level 3 Prizes: attendance at four or more sessions.
Prizes will be distributed at the end of the yearly events in May. Look for an email from OIT with details!
Leganto is an e-resource tool integrated into Brightspace using the University Library's resources. This session highlighted how to easily link books, e-books, articles, videos, & web sources as required or suggested course readings, so that students can instantly view them 24/7 from any location.
This session reviewed how to copy content from another course, set course availability, verify content matches your syllabus, send emails and post announcements. It also highlighted the New Quiz Experience as well!
This event was offered by Turnitin and showcased how to create a Turnitin assignment, view and analyze the instructor side of the similarity report, how to submit an assignment and view the report as a student, and an overview of the AI detection tool.
The OIT and CFE offered this session and highlighted how to seamlessly integrate AI into your professional and personal life, revolutionizing the way you approach tasks and unlocking new opportunities for growth and success. 
iClicker Cloud is the PNW-supported classroom response tool. Utilize iClicker for quizzes, attendance tracking, and explore additional analytics. Watch the recording or check out additional resources below.
Session Format Types
Info sessions
Provide direct details about a specific topic or tool.
Roundtable Discussions
Informal conversation guided by broad questions to engage participants in discussion around a specific topic.
Tech Demos
Explanation of a technology tool alongside a demonstration of how it works.
Workshops
Practical training sessions showcasing how to do something.
Upcoming Sessions
Date/Time
Event Title
Format
Event Details
Presenter
Location
Resources

Dec. 5 12-1pm
Enhancing Collaboration with Microsoft Teams and Sharepoint
Tech Demo
Explore the seamless integration and powerful capabilities of Microsoft SharePoint and Teams to enhance workplace collaboration with
improved document management, content organization, real-time communication, video conferencing, and project collaboration.
This demo will walk through how to setup team sites, manage permissions, and track task progress. Learn how SharePoint and Teams enhance productivity by creating a unified digital workspace, allowing teams to work together efficiently, whether they are co-located or distributed across different locations. Presented by CDA (Central Desktop Administration).
Jorge Rivera
SULB 262
Dec. 7 10-10:30 am
Leganto: Going Electronic with Reserves
Workshop
Leganto is an e-resource tool integrated in Brightspace using the University Library's resources. Learn how to easily link books, e-books, articles, videos, & web sources as required or suggested course readings, so that students can instantly view them 24/7 from any location. Join this hands-on workshop to learn about the tool and walk away with the resources added to your courses. Presented by the Library.
Susan Anderson & Sharon Smith
Virtual Joining Link
Jan 16 9-9:30am
iClicker Express Session
Tech Demo
Explore the PNW classroom response tool: iClicker Cloud. Join the OIT staff to discover the basics of setting up and using iClicker Cloud in the classroom and explore quizzes, polling, and attendance options.
Lara Wolters, Kathy Siefert
Virtual Joining Link
Jan 17 1-1:30pm
iClicker Express Session
Tech Demo
Explore the PNW classroom response tool: iClicker Cloud. Join the OIT staff to discover the basics of setting up and using iClicker Cloud in the classroom and explore quizzes, polling, and attendance options.
Lara Wolters, Kathy Siefert
Virtual Joining Link
Jan 17 10-11am
A Journey through the Student Lifecycle (...and how Enterprise Applications supports it)
Info Session
Take a journey with the Enterprise Applications (EA) team to explore how they support each student's journey from the application process through graduation. EA works behind-the-scenes to support multiple departments, functions, faculty, staff, and students. Some applications covered will include Slate, Banner, Brightspace, DegreeWorks, StarRez, eXplorance, AIM, MyPNW portal and others.
EA Staff
Register for this session to receive Zoom link!

Feb. 8 9:30-10am
Stat-isfying Computer Lab Reporting!
Tech Demo
Explore the remarkable features of LabStats, a cutting-edge solution for efficient lab management. Discover how this tool empowers administrators with real-time data on computer availability, usage patterns, and software utilization, to optimize resources and streamline operations. Learn how to monitor lab usage, track software licenses, and proactively address technical issues. Uncover the power of comprehensive analytics and reporting, enabling data-driven decision-making for enhanced productivity. Presented by CDA (Central Desktop Administration).
Jorge Rivera
PWRS 226A and Virtual Joining Link
March 6 11am-12pm
Enhancing Collaboration with Microsoft Teams and Sharepoint
Tech Demo
Explore the seamless integration and powerful capabilities of Microsoft SharePoint and Teams to enhance workplace collaboration with
improved document management, content organization, real-time communication, video conferencing, and project collaboration.
This demo will walk through how to setup team sites, manage permissions, and track task progress. Learn how SharePoint and Teams enhance productivity by creating a unified digital workspace, allowing teams to work together efficiently, whether they are co-located or distributed across different locations. Presented by CDA (Central Desktop Administration).
Jorge Rivera
SULB 262