Lionhearted Leaders: Chen Ye
June 20, 2022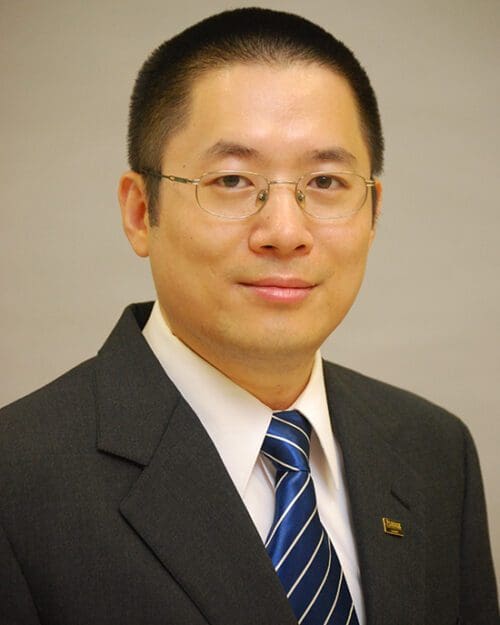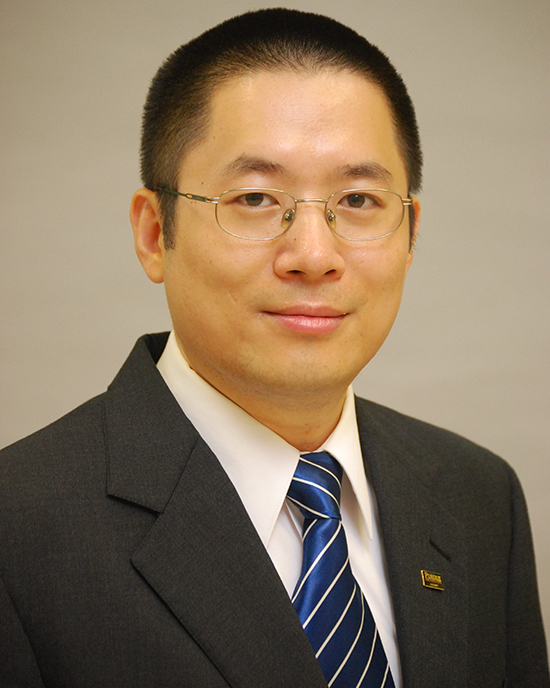 Research and experience provide relatable lessons in Chen Ye's classroom
Chen Ye, associate professor of management information systems (MIS) in the College of Business at Purdue University Northwest (PNW), began teaching object-oriented programming classes in MIS as a doctoral student. He found that helping students learn concepts and skills gave him a sense of satisfaction and accomplishment.
"Helping business school students demystify information technologies and develop the necessary skills for a successful professional career is what I like most about teaching," says Ye. "There were concepts I struggled with when I was a student, but gained a better understanding of these concepts through my industry experience as a software engineer. Now, I can develop examples more relatable to students and help them grasp these concepts that will be important in their future careers."
Experiential learning
Ye creates an engaging learning environment for students through experiential learning. Recently, he collaborated with a colleague to introduce a hands-on undergraduate research project into the capstone course for Business Information Analytics. Students were divided into three teams and learned to use tools and techniques to collect social media information related to the COVID-19 pandemic in local communities. The students then analyzed and summarized the data and reported their findings to the community partners.
All three teams presented their research at the PNW Days of Discovery research symposium. One of the groups received the PNW undergraduate research grant and went on to present their work at an international conference.
Relatable experience
Ye uses his own research to bring real-world examples into the classroom and make lessons more relatable for students. In 2018, he coauthored a multi-case study on the failure of large-scale IT projects. The cases examined in the study have been used by Ye in his classes to illustrate the importance of proper management of high-stakes IT projects for today's organizations.
"Fostering a mutually beneficial relationship between scholarship and pedagogy has always been a major goal for me," says Ye. "Teaching case papers I have coauthored have contributed to the repertoire of cases used in my classes."
Research is key
Ye's research has been published in a number of journals. Besides the significance in the academic field, as shown by the citations his publications have received and the numerous follow-up studies on his earlier works, Ye is proud of the practical relevance of his research work.
In 2018 and 2019, he coauthored several short articles for The Brookings Institution's TechTank blog. The topics were related to blockchain technology and digital currencies, including the emergence of central bank digital currencies. The goal was to create awareness among policy makers on these topics. This year the White House and the Federal Reserve launched initiatives to study the potential implications of a digital U.S. dollar.
"I'm excited when my research demonstrates practical relevance," explains Ye. "My interest in blockchain technology has enabled me to include brief discussions of blockchain use cases in various classes and develop a new course related to business applications of blockchain technology. Students will learn how this disruptive technology is applied in different business areas to improve the efficiency and effectiveness of operations."
Ye credits his passion for the field and staying an active learner with his ability to create an innovative and engaging learning experience. "I keep updated on the latest developments in the industry and strive to bring in demand knowledge and skills into the classroom," he says. "I make the material relevant to the students by connecting to real-life experiences. I also seek feedback to continuously improve the learning experience for my students."