Purdue Northwest Associate Professor Nicky Ali Jackson awarded Sagamore of the Wabash
August 31, 2021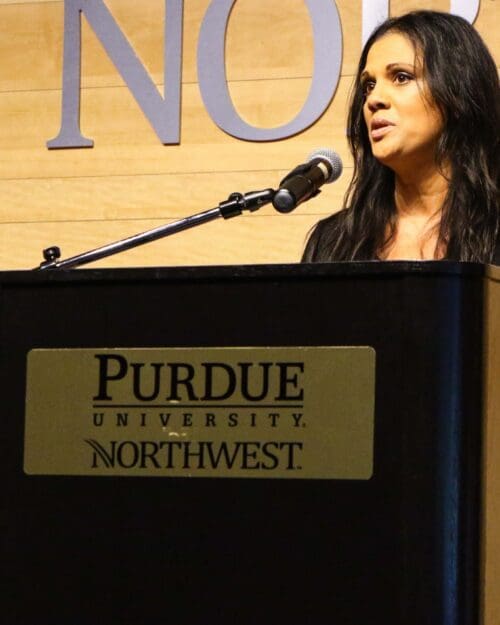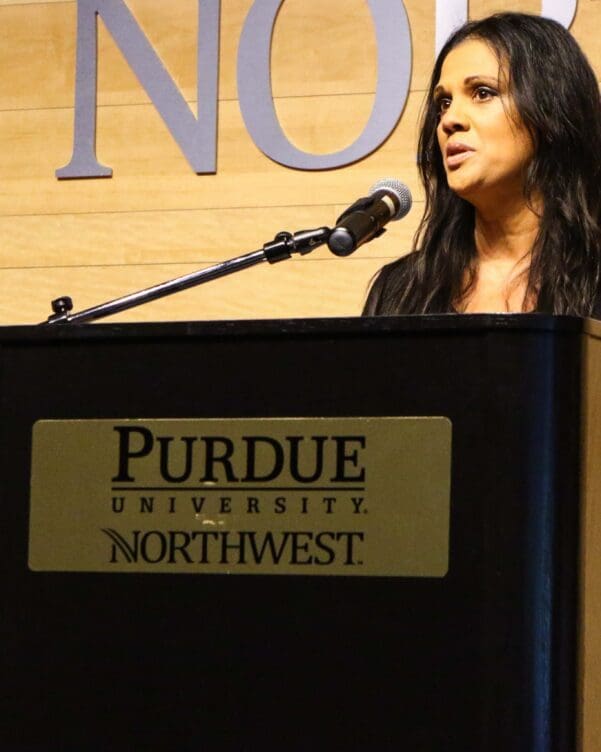 Purdue University Northwest (PNW) Associate Professor of Criminal Justice Nicky Ali Jackson was honored Monday, Aug. 30 with the Sagamore of the Wabash, one of the highest civilian honors bestowed by the sitting Indiana governor in recognition of service to the state or the governor.
Jackson, who also is coordinator of Purdue Northwest's Criminal Justice program, was honored for her advocacy work, including her role with the Willie T. Donald Exoneration Advisory Coalition, a board she created that examines wrongful convictions, connects exonerees with resources and advocates for criminal justice reform in Indiana.
Indiana State Rep. Jim Pressel and former Indiana State Sen. Jim Arnold presented Jackson the award during a ceremony held at PNW's Dworkin Student Services and Activities Complex in Westville. Pressel nominated Jackson for the award.
The ceremony included remarks from PNW Chancellor Thomas L. Keon, PNW Provost and Vice Chancellor for Academic Affairs Kenneth C. Holford, local businesswoman Carol Podolak, Pressel and Arnold. Other dignitaries in attendance included U.S. Rep. Frank Mrvan, Indiana State Sen. Ed Charbonneau, Indiana State Rep. Pat Boy, Lake County Prosecutor Bernard Carter and Porter County Prosecutor Gary Germann.
"It's an amazing feeling," Jackson said. "It's truly humbling, and I say that sincerely. When I started this work, there wasn't a thought of, 'I'm going to be getting rewards for this.' I don't think of myself as an activist. I'm more of an advocate — someone who really advocates for positive change. I had the good fortune to use my voice to make a difference."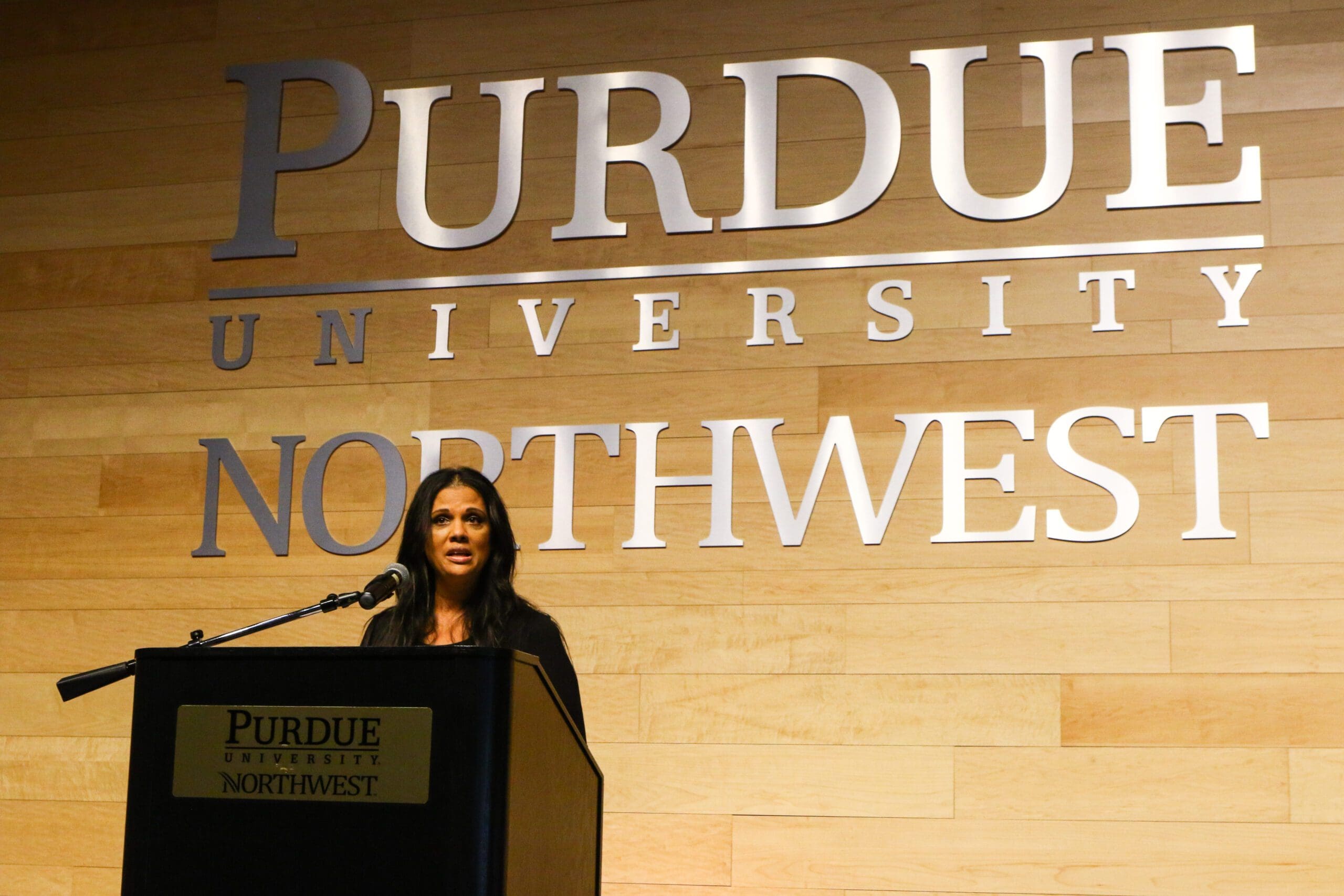 Jackson, a victimologist and criminologist, has dedicated more than 40 years to research and advocacy. From visiting domestic violence shelters in the 1980s to helping exonerees acclimate back into society, Jackson has dedicated time and energy to providing vulnerable community members resources to improve their well-being and reinforce their dignity.
Jackson is also on the board of directors with Duneland Chamber of Commerce, an advisory board member for the Indiana State Prison and the Westville Correctional Facility, and a member of the Northwest Indiana Anti-Trafficking Coalition Law Enforcement Taskforce. At PNW, Jackson is chair of the PNW Criminal Justice Advisory Board and a faculty advisor for the PNW Criminal Justice Club.
Jackson's father, Mir Masoom Ali, received a Sagamore of the Wabash in 2002 for founding the statistics program at Ball State University and for contributions to the field of statistics. Ali is a George and Frances Ball Distinguished Professor of Statistics Emeritus at Ball State.