The Willie T. Donald Exoneration Advisory Coalition
Nicky Ali Jackson, Ph.D created the Willie T. Donald Exoneration Advisory Coalition to support those who have been, or will be, wrongfully convicted in the state of Indiana.
Imagine being locked up for a crime you didn't commit…scared, angry, confused and unsure of what your future holds. Years, maybe decades, later the system recognizes that you are innocent and releases you from prison. You are excited that you will finally get to go home and that people will know that you were innocent. But, the excitement quickly turns into fear.
There are so many questions you will face beginning with "now what?" You may ask yourself these questions: What happens when I walk out of these prison doors?  Where will I live? How will I get there? How do I get clothing, shoes, toiletries, etc.? How will I eat? Will I find a job? Suddenly, you will need to learn how to navigate a whole new world. Proving your innocence was the fight of your life. Now, you are entering a new battle: reintegration.
Our Commitments
It is our goal to raise public awareness on wrongful conviction issues in Indiana. We will monitor exoneration cases annually and share those cases here.
This advisory board will assist in providing resource information, as available, to exonerees that will help them reintegrate into society. As each exoneree has unique needs, the board and its volunteers, will help design an individual pathway for him or her.
Existing policies will be examined to determine their effectiveness. The creation and implementation of future policies will also be addressed.
"It is amazing to see the forgiveness and strength that Mr. Donald has shown after decades behind bars for crimes he did not commit. I applaud him for his continued efforts to help other exonerees. He is a man of integrity, intelligence and compassion. I am so grateful to call this warrior my friend!"




Media Mention
Members of PNW's Willie T. Donald Advisory Coalition were featured in the media. Willie T. Donald, known as "Timmy," was interviewed on the Daily Blast Live about the 24 years he spent in prison for a crime he did not commit.
Who Is Willie T. Donald?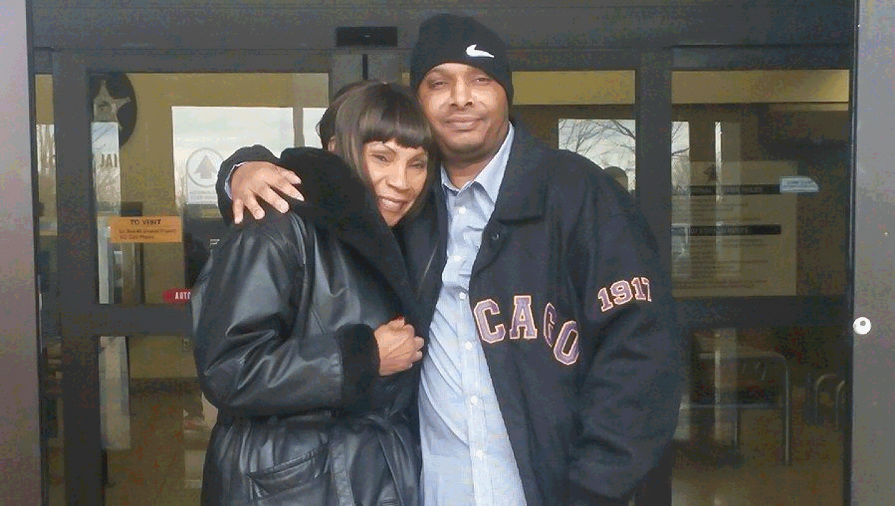 Willie T. Donald, otherwise known as Timmy, is an innocent man who spent 24 years in prison for crimes he never committed.
On February 27, 1992, there were six armed robberies in Gary, Indiana's Glen Park neighborhood. One of them ended with the murder of 30-year-old Bernard Jimenez, who was gunned down when he fought back against the robber.
Jimenez was arriving home with his wife, Kimerly Belinsky, and their daughters, ages 1, 6 and 7 when a man carrying a handgun appeared and grabbed the 7-year-old and demanded money. Belinsky said that her husband put the cash from his wallet—less than $20—on the ground and told the robber to go into the house and take whatever he wanted. The robber picked up the money, but when he saw how little there was, he contemptuously threw it back down and said, "You don't value your family." He then pointed his gun at their one-year-old daughter's face.
At that point, Jimenez threw a small wooden picnic table at the robber and they struggled. The robber fatally shot Jimenez and then fled.
On March 3, Gary police put together a photographic lineup that included the photograph of a 23-year-old Willie Donald, who lived in the area. Belinsky pointed to Donald's photo and said she was "not sure," but that she believed he was the gunman.
"A police report said, "She also states that if she saw him in a lineup that she could point him out." That same day, Rhonda Williams, who had been robbed of $50 by a gunman who forced his way into her home, also picked Donald as the man who robbed her. Both witnesses had previously said the gunman had acne scars on his face and both picked Donald, even though he had no acne scars.
Belinsky and Williams viewed a live lineup that same day and both picked out Donald. The other four armed robbery victims viewed a live lineup and none of them selected Donald.
Donald was charged with first-degree murder and two counts of armed robbery.
Donald went to trial in Lake County Circuit Court in June 1992. No physical or forensic evidence connected him to either crime. Williams and Belinsky both identified Donald as the gunman.
Donald's oldest sister, Sheila, and her future husband, Dan Hopkins, testified that during the night of the crimes, Donald was car shopping with them in Merrillville and Crown Point, Indiana. Car salesmen testified that the three were at their dealerships at the same time of day as the crimes occurred, but none of the dealership employees could verify that they were there on the same day as the crime.
On June 12, 1992, the jury convicted Donald of first-degree murder and two counts of armed robbery. He was sentenced to 60 years in prison.
About a year later, the defense discovered that not long after the crime and before Donald was arrested, Williams called police and reported she saw the man who robbed her on the street. At the time Williams made the call, police were at Donald's workplace examining his time cards for the day of the crimes and Donald was present.
That information became the basis for a post-conviction motion to vacate Donald's conviction because the prosecution had failed to disclose the information prior to trial. But the motion and Donald's subsequent appeals were denied.
Beginning in 2006, many years after Donald's appeals had been rejected, the Medill Innocence Project at Northwestern University's Medill School of Journalism and later the Chicago Innocence Center re-investigated Donald's case.
Evidence was located that showed that an 18-year-old street gang member, Lavelle Thompson, who had facial acne, was murdered shortly after the robberies and murder of Jimenez.
In 2009, Jimenez's jacket was subjected to DNA testing to determine if any hair on the jacket could be linked to Thompson, but the test results were negative.
Also in 2009, Rhonda Williams provided a sworn statement saying that at the time she viewed the photographic lineup, she was with Kimerly Belinsky. Williams said she pointed to Donald's photograph and Belinsky began to weep. However, a police officer noted in a report that Belinsky was not completely sure of her identification of Donald.
Williams also said in the statement that when she viewed the live lineup, she told the detective that Donald was bigger and taller than the robber. However, the detective assured her that Donald was the robber and that Donald had been arrested across the street from Williams' home. She said the detective "convinced me that I had picked the right guy."
Williams also said she never told prosecutors about her reservations or the detective's statements to coerce her to identify Donald. And she said that she remained convinced that the man she saw shortly after the robbery (when police were at Donald's workplace) was the gunman who robbed her.
Williams testified to her doubts and the police detective's effort to persuade her during a sworn deposition given in 2013 as part of a post-conviction proceeding to vacate Donald's testimony.
On January 25, 2016, a Lake County Circuit Court Judge vacated Donald's convictions and granted him a new trial. The judge noted that the prosecution contended that the same man had committed both crimes and had argued that the identifications of Donald were positive and without any reservations. The judge ruled that the prosecution failure to disclose Williams' reservations about her identification as well as the detective's effort to persuade her to identify Donald rendered Donald's trial constitutionally unfair.
On January 27, 2016, the Lake County State's Attorney dismissed the charges and Donald was released."
Source: Maurice Possley, National Registry of Exoneration
Coalition Advisory Board
Shortly after Mr. Donald's release, he and Nicky Ali Jackson, Ph.D had an opportunity to meet. As a result of that meeting, both of their lives forever changed. Together, they have formed a strong friendship and continue to advocate for exonerees with the support of the full advisory board.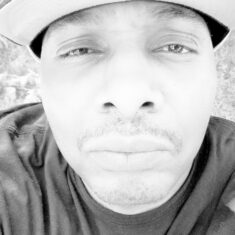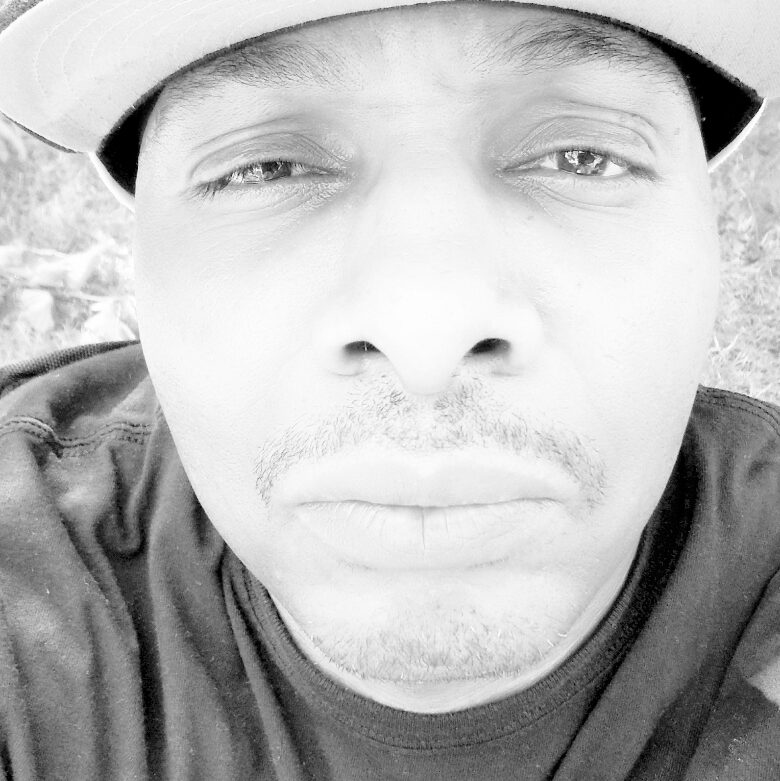 Mr. Willie (Timmy) Donald
Exoneree

---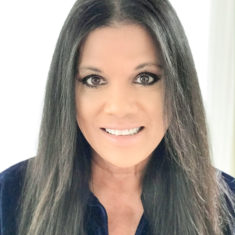 Nicky Ali Jackson, Ph.D, President
Coordinator and Associate Professor of Criminal Justice, PNW

---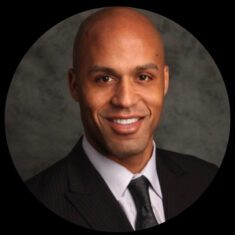 Eddie Gill, Vice President
Lead Advisor, Wise Financial; Fox Sports Indiana Pre/Post-Game Analyst for the Indiana Pacers; Former NBA Player

---
Christopher K. Belous, Ph.D., Secretary
Associate Professor, Director of the Couple and Family Therapy Center

---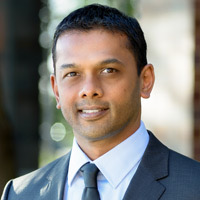 M. Ishti Ali, MD FACC
Interventional Cardiologist, Community Heart & Vascular, Indianapolis

---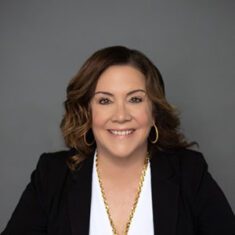 Elaine Carey
Dean of the College of Arts and Sciences at Oakland University

---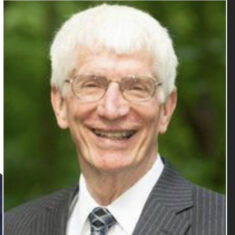 Gary Germann, J.D. Esq.
Prosecutor, Porter County

---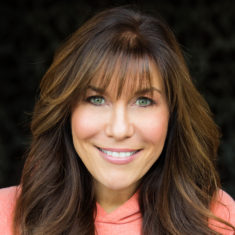 Lisa Lillien
Founder, Hungry Girl, Inc.

---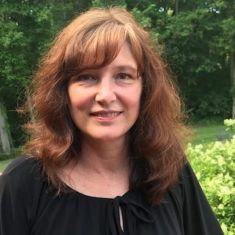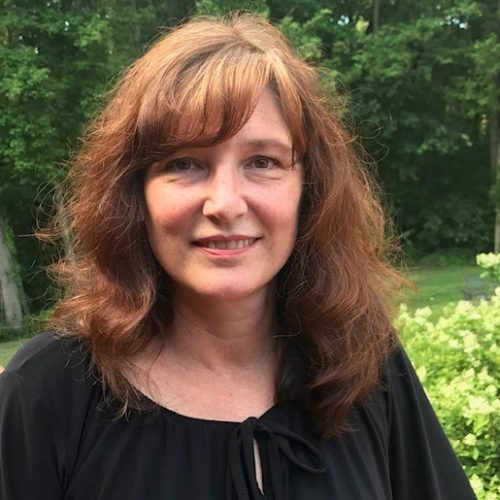 Robin Miller, MSW, LCSW, ACSW
Clinical Assistant Professor & Field Education Director, PNW

---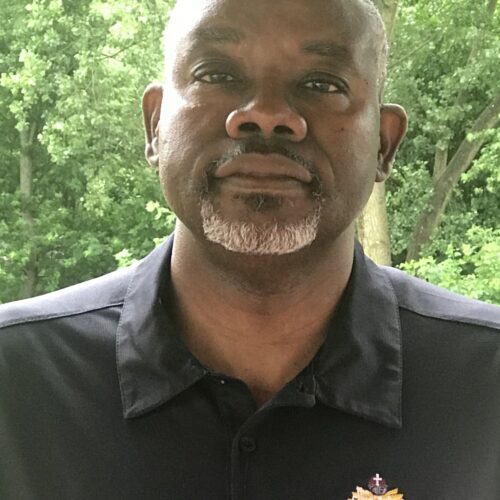 Pastor Michael Pirtle
Executive Director, Emma's House

---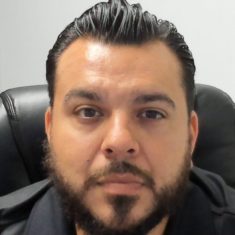 Cipriano Rodriguez, J.D. Esq.
Partner, Rodriguez, Chargualaf & Associates

---
Stephen Simon
Owner, Pacers Sports and Entertainment and Founder & Managing Partner, Simon Equity Partners, LLC

---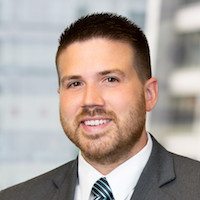 Matthew J. Warner, Esq.
Associate, Westland & Bennett, P.C.

---