Sponsored Programs
As a unit within Academic Affairs, the Office of Research and Sponsored Programs mission is to facilitate research and partnerships at PNW by:
Providing infrastructure, as well as value-added, high-quality services and resources to faculty, students, and staff that participate in research and sponsored program activities.
Ensuring good fiscal management practices for the administration of externally funded sponsored programs at PNW during the lifecycle from the establishment to closeout.
Communicating the impacts of PNW research to the PNW community and stakeholders.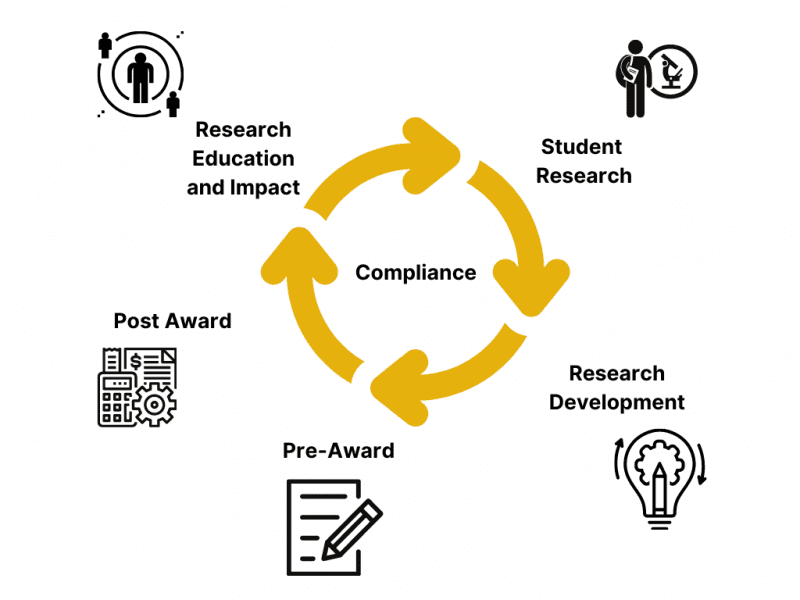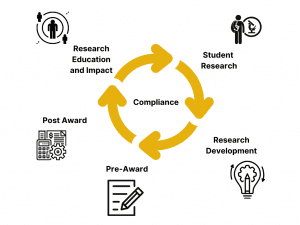 The Office of Research and Sponsored Programs provides assistance within the following areas of research administration:
PNW provides resources and services to aid in grantsmanship development process.
Visit the Proposal Preparation page for information.
Our office assists faculty in navigating though the sponsored programs contracting processes as needed.  When requested, we will work with our faculty, staff, and students as a liaisons among SPS Contracting, project sponsors, PIs, and Purdue Legal Counsel.
Resources:
| Category | Deadline for Completion |
| --- | --- |
| Current Faculty and Research Staff (not paid from grants) | July 1, 2021 (or within 120 days of employment start date) |
| Graduate Students (PhD and MS programs, not paid from grants) | 60 Days from the start of Graduate Studies |
| Undergraduate Students (conducting research, not paid from grants) | 30 Days from start of work on a research project |
| All Researchers Paid from Grants | 30 Days from the date of first payroll from grants |
| Research Field-Specific Training (All Researchers) | July 1, 2022 or within 12 months of the start date of their employment or involvement in a Purdue research project |
| | |
AY 2021-22 Training Opportunities and Events
Days of Discovery