Thank You for Helping PNW Raise a Historic Total of Nearly $2.9 Million on Day of Giving
May 2, 2023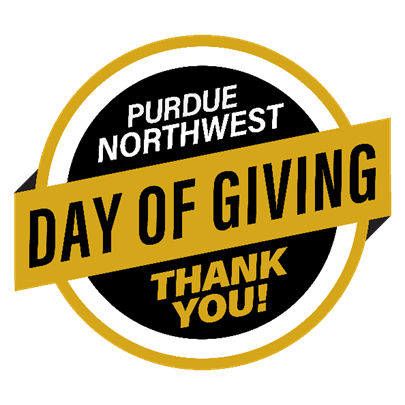 Dear Colleagues,
Thanks to the support of Purdue University Northwest's (PNW) generous donors, we are Powering Onward like never before!
Last week on the 10th annual PNW Day of Giving, the university received overwhelming support from our community by raising more than $2.85 million in a single day to benefit PNW students, academic programs, and more.
New overall records were set for PNW's participation on Day of Giving, including:
The highest-ever one-day total in PNW history.
An increase of more than $1.9 million in total gifts compared with the 2022 Day of Giving.
A total of 1,895 gifts received, marking a 34% increase in participation.
Repeated fourth place in the Purdue system for total gifts received among all 77 participating units.
Gifts of any size make a difference in supporting PNW students and programs. Key partners to the university made contributions that will have a lasting impact on the future of PNW and its students. Some notable highlights include:
An extraordinary donor made a transformational $1.7 million estate gift
The NiSource Charitable Foundation provided generous support for the Summer INnovation Makers Camp
BP provided support to summer camp programming in the College of Engineering and Sciences as well as to STEM on the Road
A generous donor made an anonymous gift in support of the College of Nursing's student emergency fund
The generosity of community leaders Jeff and Shawn Strack established two endowed scholarships, one for the College of Business and another for Pride student-athletes
PNW Athletics continued its participation streak with 743 gifts and an increase of 65% from 2022
Lakeshore Public Media provided generous support for the department of Communication and Creative Arts
Urschel Laboratories Inc. and the McMillan Family Foundation provided generous gifts to the Purdue Northwest Sinai Forum
As Northwest Indiana's premier metropolitan university, PNW provides numerous opportunities for students to have a high-quality college academic and student life experience, and to go on to deliver transformational change for our region and beyond. For many of our students, our donors' generous gifts help make that experience possible with support for scholarships, emergency funds, organizations, and more.
Thank you for all you do every day to help our students Power Onward into the future, and for your enthusiastic efforts on PNW Day of Giving.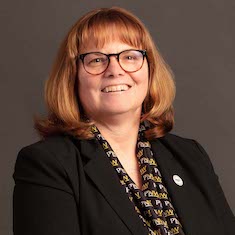 Lisa J. Goodnight, Ph.D.
Vice Chancellor for Institutional Advancement
Chief of Staff to the Chancellor
Professor of Communication