Building towards the future: Meet 2023 PNW graduate Joseph Petrucci
May 17, 2023
Joseph Petrucci, '23, is set to graduate with a bachelor of science degree in Construction Engineering and Management Technology from the College of Technology at Purdue University Northwest (PNW).
The Beecher, Illinois native spent his summers during high school working construction jobs while planning to enter PNW as an education major. At the last minute, Petrucci decided that wasn't the career path he wanted to go down. While looking for other options to major in, he spoke with someone who studied construction management at PNW and made the decision to declare that as his major.
Petrucci was a member of the Construction Club at PNW, where he participated in the club's service projects which included building picnic tables for campus and working with Habitat for Humanity. He was also a member and served as president, of Tau Alpha Pi, the national honor society for engineering-based technology. Membership in the organization is by invitation only and based on several criteria including a minimum grade point average.
During an internship with a concrete repair firm, Petrucci was the recipient of an International Concrete Repair Institute scholarship. He was also awarded a merit scholarship from PNW's Department of Construction Science and Organizational Leadership.
Since August, Petrucci has been working full-time as an assistant superintendent for Burling Builders in Chicago. His long-term career goal is to become a general superintendent.
What did you like most about the Construction Engineering and Management Technology program at PNW?
"I would say what I liked most were definitely the labs – the hands-on part of the program. A lot of the labs are engineering-based and it really helps to have that background of knowledge. To be successful it helps knowing what things are and how they function on a project.
The engineering technology classes most definitely translated to my internship. Knowing how things were built, the sequencing, how to read blueprints was huge. At my job and at the internship it was nice that it wasn't my first time seeing those things."
How do you think your involvement in campus organizations and activities helped define your success at PNW?
"Essentially, that would have to be through time management – being able to manage a full time job, classes, construction club, Tau Alpha Pi and everything else. How to make and find the time to do the things I needed to do. The job of a superintendent is a pretty busy job and just knowing how to allocate time every day will help me be successful."
Did you have a pivotal experience while attending PNW?
"It would definitely be the internships. My first internship was working in Chicago and it made me realize just how exciting it is to have the opportunity to be working on projects downtown. It was a small job at the Adler Planetarium, but it was really cool!"
What words of advice would you share with prospective students looking to attend PNW?
"You need to have an internship before you graduate – it's vital."
Was there anyone at PNW who inspired or encouraged you along the way?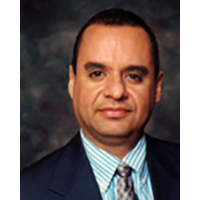 José Peña
Associate Professor of Civil Engineering Technology
"A lot of the labs I had with the same professor – José Peña. He had very high expectations for what he expected from students. I feel it allowed me to succeed more just wanting to meet those expectations."
---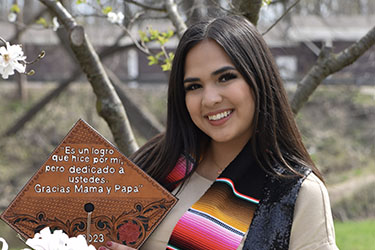 Meet the Spring 2023 Graduates
Discover what inspires our remarkable Spring 2023 graduates—and how they are Powering Onward to their futures.