Productive Virtual Steel Consortium Semi-Annual Meeting
April 27, 2020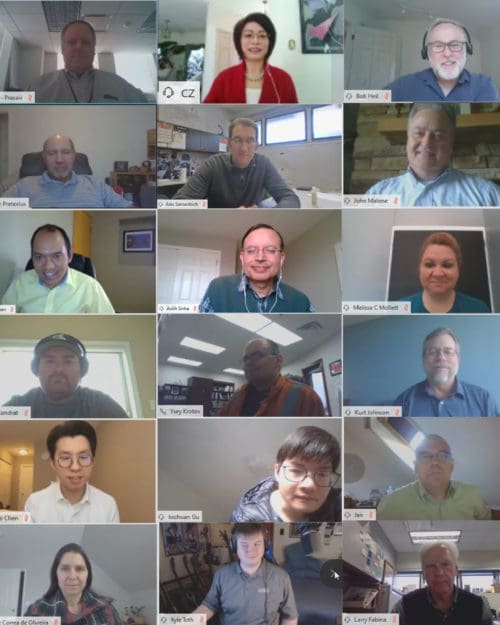 The Steel Manufacturing Simulation and Visualization Consortium (SMSVC) had its Spring semi-annual meeting virtually using Cisco WebEx across the dates of April 21-23, 2020. Over 80 engineers and managers from the SMSVC member companies attended the meeting.
CIVS research staff and students made technical presentations of seven project topics (Blast Furnace, Electric Arc Furnace, Ladle, Primary Cooling and Secondary Cooling of Casting, Reheating Furnace. And Safety), followed by very active discussions on April 21 and 22.  The SMSVC board meeting was held for thorough project review and future directions April 23.
Excellent feedback and comments were received from industry on project progress and outcomes, presentation quality, and smoothness of the virtual meeting. The current SMSVC includes 16 member companies including AK Steel, ArcelorMittal, Charter Steel, Cliffs Natural Resources, EVRAZ North America, Gerdau, NIPSCO, NLMK USA, NUCOR, Praxair, SSAB, Steel Dynamics Inc., Stelco, Tata Steel, U.S. Steel, and Union Gas.