PNW Materials Advantage Chapter & CIVS Host AIST Scholarship and Benefit Information Session
February 9, 2021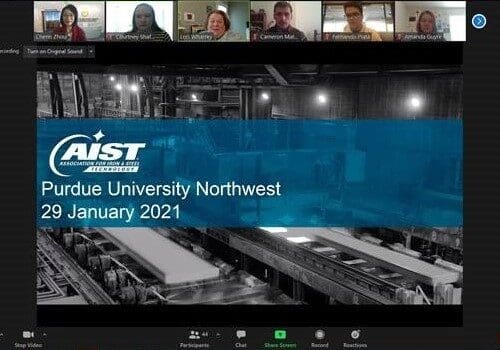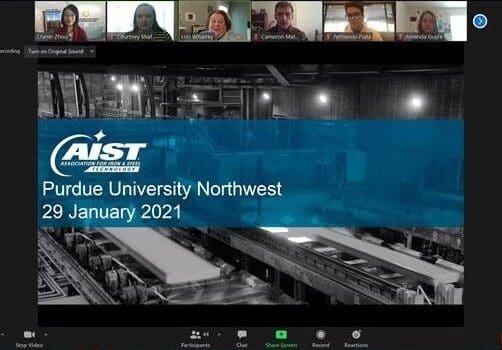 PNW students and CIVS Staff attended the virtual Association for Iron & Steel Technology (AIST) Information Session regarding scholarships and benefit's available to students.  These opportunities are available to students that are members of the PNW Materials Advantage Chapter.   This seminar was held on Friday, January 29, 2021 via Zoom.  There were approximately 50 attendees, and active discussions were made after the AIST presentations.
Lori Wharrey, AIST Sr. Board Services Administrator, and Courtney Shaffer, AIST Student Program Administrator, spoke to PNW Students regarding the $42,000 in scholarship funds that are given out yearly.  In addition to these funds, AIST offers the following benefits to their student members: resume writing support, webinars, and student mentor programs.  AIST also offers a "Steel to Students Training Program" which will cover conference registration fees and up to $600 in travel reimbursements per conference.  All of this is included in the yearly membership fee of $30.00.
Any students interested in joining the PNW Materials Advantage Chapter should contact the secretary, Xintong Liu, and pay the membership fees here: Material Advantage Membership Application.
Links to AIST benefits and opportunities:
AIST Foundation Steel Intern Scholarship
AIST Member Chapter Scholarships
Material Advantage Membership Application
AIST Foundation Steel to Students Program