Die Casting Simulator Highlighted at NADCA Congress
October 10, 2021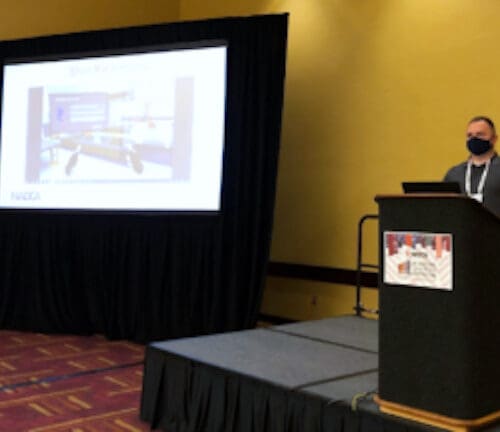 CIVS presented the latests develoments on its virtual reality die casting simulator at the 2021 North American Die Casting Association (NADCA) Congress and Tabletop event held at the Indianapolis Convention Center from October 4th to 6th. CIVS Researcher John Moreland presented a paper and CIVS also hosted a booth with VR headsets for live demonstration.
The Die Casting Simulator is being created to improve operator understanding about how the die casting machine and melter furnaces work, and lets them practice common and abnormal situations for operation and maintenance, resulting in improved casting quality, energy and cost savings, accelerated onboarding of new operators, and improved safety.
NADCA is a trade association advancing the NA die casting industry by providing resources to help members solve technical, operational and business challenges, while raising overall awareness of the industry's critical role in manufacturing. NADCA educate the key audiences on the die casting industry's importance and benefits as well as technologies to support our membership's business initiatives – stability, growth, talent acquisition, fair global competition and awareness.