First-Year Writing Program
We build writers by providing a strong foundation in writing and reading.
PNW's first-year writing program focuses on writing as a tool for thinking and inquiry. Students apply various writing practices to prepare them for college and beyond.
Core Courses
In first semester, English 100 and 104 introduce students to the subject of writing and the practices of reading and writing. These courses address how writers work, college-level reading, rhetorical analysis, researching, drafting, revising, editing and documentation.
In second semester, English 105 invites students to engage fully in written conversations. Academic research, supported by analysis and synthesis, helps students develop their individual perspectives. In an experiential learning component, students write to impact civic, professional, and academic worlds by composing various genres, including proposals, reports and problem/solution arguments.
First-Year Writing Placement
The English Department placement policy directs students into a writing class that meets their needs.
At the time of registration, advisors place students into English 10000 or 10400 based on the guidelines below.
When students enter English 10000 and 10400, they compose two texts that the teacher evaluates to confirm students' placements. When needed, the writing program director reviews the writings and recommends a change in placement.
Students not in a course that meets their needs will be referred back to their advisors by Friday of the first week of the semester to be placed into the appropriate writing course.
HS Grades of C or below: ENGL 10000
HS Grades of B and above: ENGL 10400
Students matriculating from the English Language Program and international students entering any program: ENGL 10000
Transfer students who have not completed an English composition course and students out of high school for more than five years must take the ACCUPLACER English Placement Test and then compose an essay to be read and evaluated by the Director of First-Year Writing
Completion of ENGL 10000 with an A or B: ENGL 10500
Completion of ENGL 10000 with a C: ENGL 10400
Completion of ENGL 10000 with a D or F: Repeat ENGL 10000
Completion of ENGL 10400 with an A, B or C: ENGL 10500
Completion of ENGL10400 with a D or F: Repeat ENGL 10400
CLEP Test
Students seeking CLEP credit for English 10400 are required to take the College Composition Modular Exam and score 50+ as well as pass the essay portion of the exam. The essay portion is administered and scored by the director of first-year writing or the English Department designee. CLEP credit is not awarded for English 10500.
English Test-Out
Purdue Northwest does not offer a test-out program for First-Year Composition.
Portfolio Examination
Transfer students who did not receive credit for First-Year Writing may petition the Department of English for placement by portfolio examination. Portfolio examination submissions must include the following:
Syllabus from the course or courses from which the student is basing his/her request
Copies of the original assignment prompts
3-5 graded writing assignments from the course
2-page reflection letter in which the student describes what they learned about academic writing and explains why they should receive credit for college composition
Questions?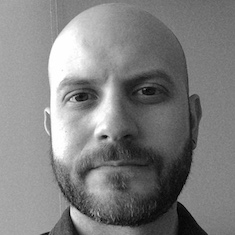 Assistant Professor of English and PNW Writing Program Director

---
Writing Center
Find support for any writing task from trained peer tutors, including workshops, group sessions and electronic sessions.
---
Explore The Writing Center