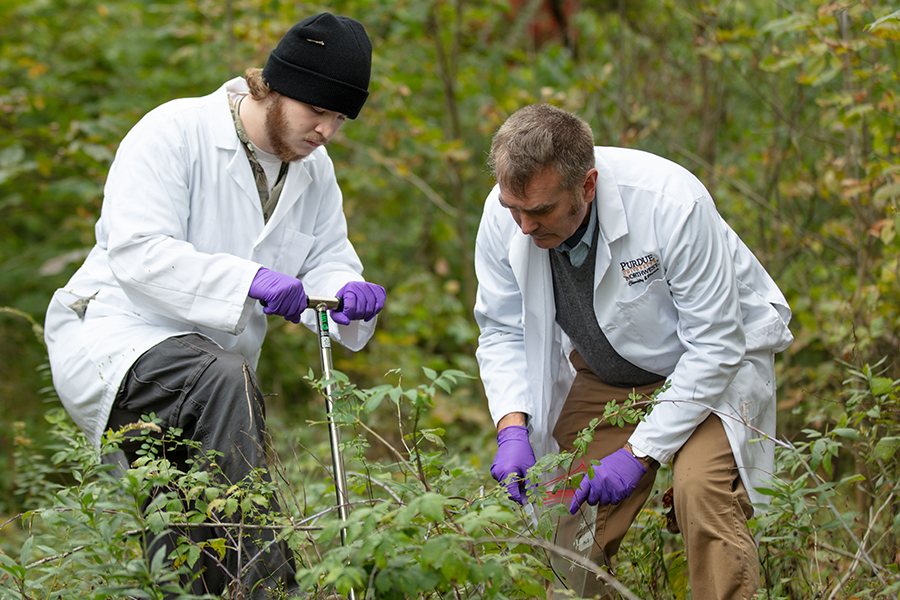 Biology, MS
Master of Science in Biology
Request Information
Loading...
Program Intro
Enjoy a rich academic environment in our Biology, MS program with both thesis and non-thesis options. If you have a passion for research and intend to apply to Ph.D. programs, the thesis option is for you. If you plan to pursue a professional career, explore the non-thesis option.
Department of Biological Sciences
Whether you plan on entering a professional school, Ph.D. program, or today's job market, our dedicated and accomplished faculty are committed to your future success. Students in research present at national and international meetings, publish in peer-reviewed journals and enjoy successful, fulfilling professional careers in many subdisciplines of biology.
Curriculum Overview
As a Biology, MS student, you are required to form a graduate advisory committee and develop a plan of study. Non-thesis students complete 30 credits of coursework and take an exit exam.
For the thesis option, at least 15 credits of 50000 or above levels must be in formal biology courses. To total at least 30 credits, the remaining credits should be taken in a research MS thesis course with an appropriate faculty member.
You can currently complete this degree at PNW's Hammond campus.
In your first year, you will complete 15 credits of course work. If you plan to submit a thesis, you should write a thesis proposal and begin your research.
At least 15 credits of 50000 or above levels must be in formal biology courses. Only A or B grades are accepted.
SAMPLE COURSES
BIOL 59500 – Special Assignments
BIOL 59700 – Sex and Evolution
BIOL 60100 – Graduate Seminar
Non-thesis students will complete 15 credits of course work and take an exit exam.
To total at least 30 credits, thesis students will take BIOL 69800 Research MS Thesis with an appropriate faculty member and submit and defend their thesis. Only S grades are accepted.
SAMPLE COURSES
BIOL 54401 – Epigenetics
BIOL 56600 – Developmental Biology
BIOL 69800 – Research MS Thesis
Highlights
Your master's journey at PNW will feature indoor and outdoor laboratory experiences, faculty-supervised research opportunities and small class sizes that promote close relationships with your instructors. You'll also enjoy opportunities to present thesis work at national and international research conferences, as well as publish peer-reviewed research papers with faculty. You'll also be able to offset your tuition/fees with graduate teaching assistantships.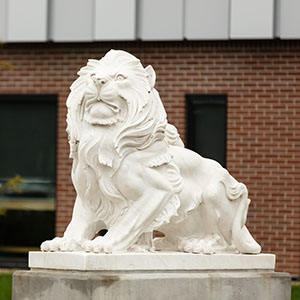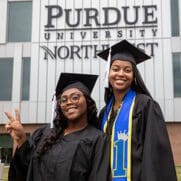 Outcomes
You'll gain in-depth knowledge in biological sciences and master vital skills in critical thinking, science communication, and problem solving.
Scholarships
MS in Biology students can offset their educational expenses with graduate teaching assistantships.
Beyond the Classroom
As a biology grad student, you're encouraged to:
Participate in departmental events and the Science Olympiad
Write research grants
Pursue internships
Actively engage with the research community
Career Paths
Graduates of this program are poised to pursue the following paths:
Professional and Ph.D. programs
Biology instructor
Research scientist
Field ecologist
Natural science manager
Employers
Master of Science in Biology alumni are employed at:
Hospital clinical and research laboratories
University research laboratories
Food and environmental testing laboratories
National Park Service
Environmental Protection Agency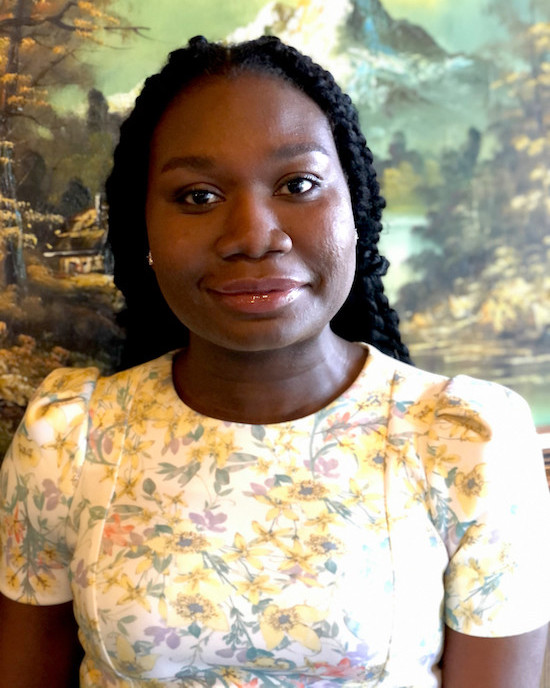 My experience at PNW was unique in that professors loved teaching, they encouraged students to be engaged in the classroom and I was being given the support I needed in my pursuit of admission to dental school. I was accepted into dental school and have no doubt in my mind that the Master's program in biological sciences fully prepared me for my next phase of dental school.
I chose PNW because of its flexible program. The professors are very active and accessible. Their courses are challenging with a focus on current developments and techniques. Furthermore, the financial support allowed me to graduate debt free.
The 500-level classes are small and interactive. The lab classes prepare you to perform basic laboratory and research techniques. I learned so much from my research project as well as from my experiences as a graduate teaching assistant.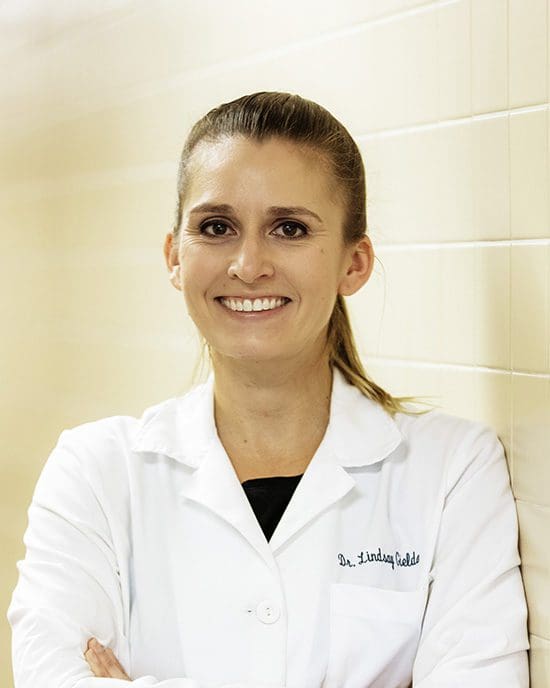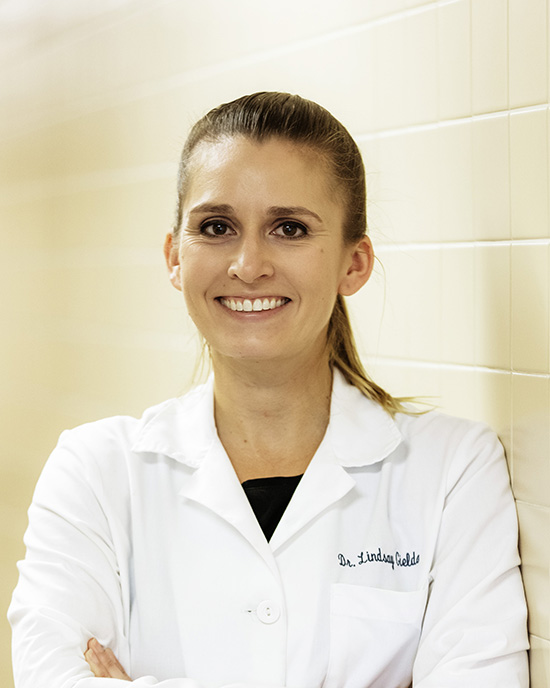 One of the powerful things about research, especially in the sciences, is that engaging with faculty members in research projects really allows students to apply knowledge that they're learning in the classroom."
Meet the Faculty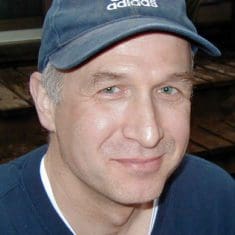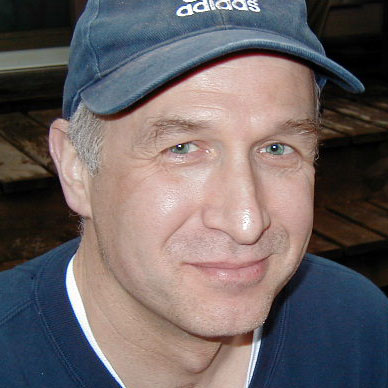 Interim Chair, Biological Sciences; Professor of Biological Sciences

Research in my lab addresses questions related to the evolution of behavior. Specifically, I combine both laboratory and field experiments to test hypotheses related to how the social environment influences life history evolution.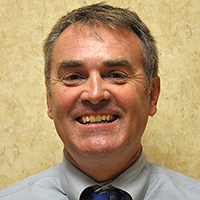 Associate Professor of Biological Sciences

Scott Bates is currently an assistant professor on PNW's Westville campus, whose foci include bioinformatics, microbial ecology, microbiology and mycology. His research seeks to harness the power of modern molecular methods to broadly investigate how assemblages of microbes function in their environment.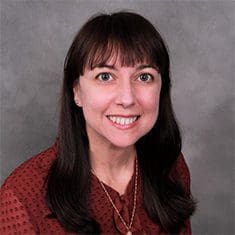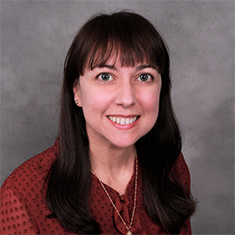 Associate Professor of Biological Sciences

Radmila Stanic is an associate professor of biological sciences. Her research and teaching focus on cellular physiology, animal physiology and molecular biology.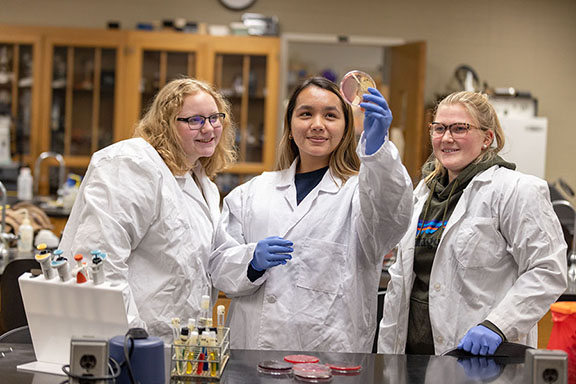 Take the Next Step
Our graduate studies staff is ready to help you take the next step! Contact us at (219) 989-2257 or grad@pnw.edu to see how PNW's flexible programs can meet your needs.