Resources
Emergency guides, police resources and safety tips—see how we keep the PNW campus secure!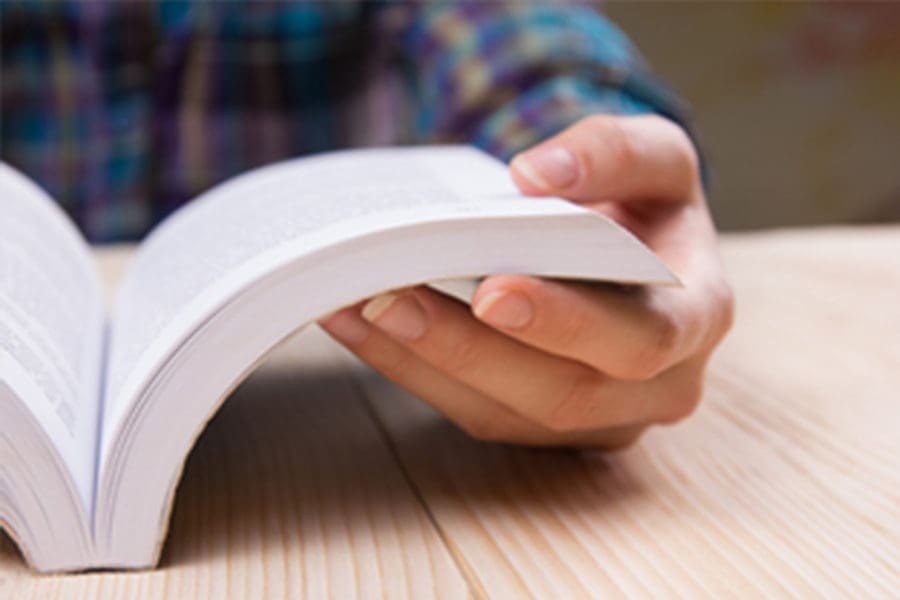 Emergency Guides and Procedures
From extreme weather to campus lockdowns, see PNW's official guides for campus emergencies.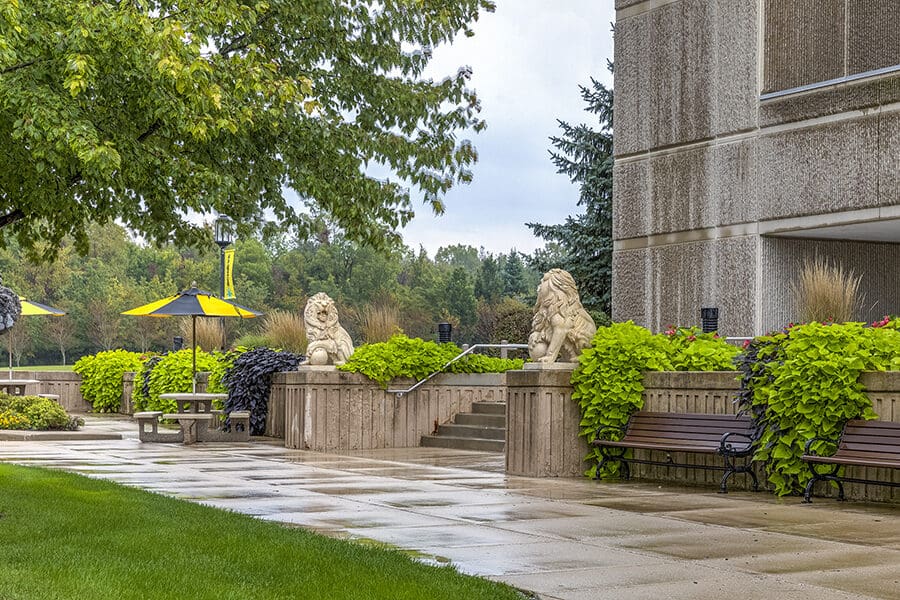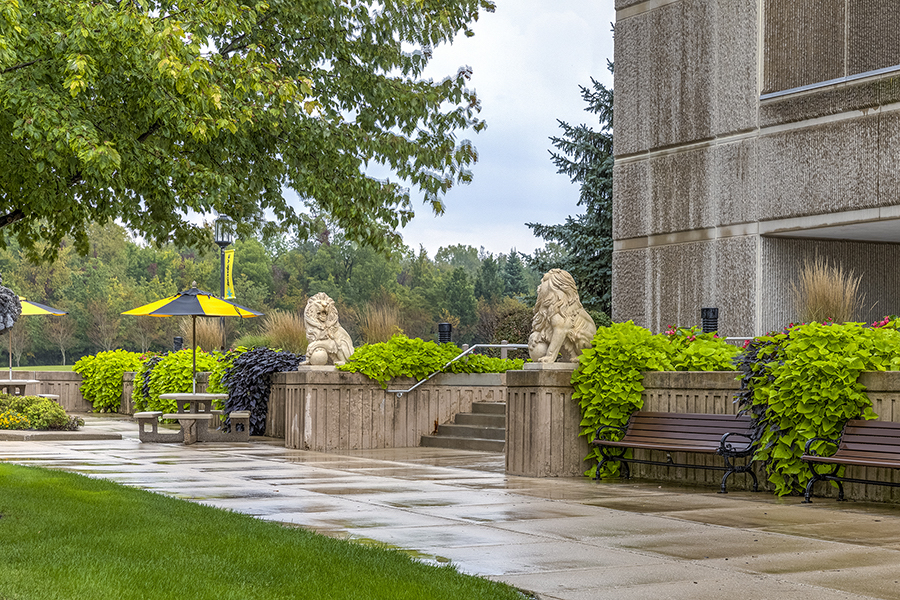 PNW Camps and Reporting Responsibilities
All camp staff during PNW's summer camps are identified as a Campus Security Authority (CSA). This role is critical in maintaining the safety of campers and the campus community.
Safety Tips and Resources
Run, Hide, Fight
A training video from the City of Houston on what to do in the event of an active shooter.
Surviving an Active Shooter
Watch PNW Director of Public Safety Brian Miller answer what to do and how to respond to an active shooter situation.
To help with safety when it comes to in-person exchanges, the Purdue University Northwest Police Department has created a "Meet Up Spot" with an Internet Purchase Exchange Safe Zone sign that designates where people can safely make exchanges at the PNW Police Department (Hammond Campus). The site is monitored 24 hours with video cameras.
PNW Director of Public Safety Brian Miller stated that all PNW students have to do is contact the PNW Police Department, at any time of the day or night, and Officers will respond to ensure that the exchange is conducted in a safe manner under complete video surveillance.
Faculty, staff, and students carelessly leave car and office doors unlocked and valuables unprotected…a target for thieves. Your best defense is to recognize this danger and take the necessary precautions to ward off theft. Everyone is encouraged to take the following preventive measures to safeguard their valuables:
Vehicles
Lock your vehicle doors.
Never leave ANY valuable exposed on front or rear seats. It only takes 60 seconds to store the valuable in your trunk.
Do not leave change or money in your vehicle.
Do not store valuables (Laptops, purses, etc,…) in vehicle trunks while others are watching you.
Install a vehicle alarm and advertise that you have an alarm by putting stickers on your vehicle.
Park your vehicle in a well-lit area and where there is a lot of foot traffic.
Offices & Rooms
Insure that your keys and other valuables are securely placed.
Even if you are in your office space or room, never leave valuables in plain view and exposed.
Challenge any unfamiliar face that enters your work or personal space. If anyone is uncooperative and will not identify them self to your satisfaction, call the university police immediately.
If you must leave your office for a "rest" break, close and lock your door.
Students are strongly urged to Lock Your Doors When You Leave Your Room – even to shower, use the restroom, holler at a passing friend…
In bitterly cold weather, it is important to stay warm and watch out for signs of hypothermia, frostnip and frostbite.
Hypothermia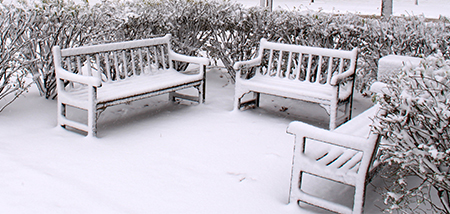 Hypothermia begins when your body temperature drops just two or three degrees and can occur after just 30 minutes of exposure. Symptoms of hypothermia include shivering, slurred speech, then loss of coordination and confusion. This is a condition worse than frostbite and should be treated as soon as it becomes noticeable.
Frostnip & Frostbite
Frostnip, the least severe form of frostbite, affects areas that are exposed to the cold such as cheeks, nose, ears, fingers, and toes, leaving them red and numb or tingly.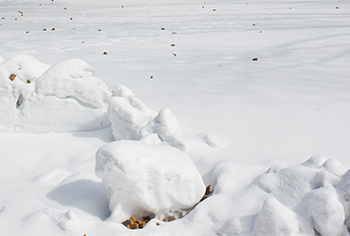 Frostnip can be treated at home by immersing the chilled body parts in warm (not hot) water or use washcloths soaked in warm water, for 20 to 30 minutes until all sensation returns. Call your doctor if sensation does not return or there are signs of Frostbite. One sign of frostbite is when flesh becomes red and very painful as it thaws.
Monitor Road Conditions
Keep an eye on the road conditions in your area, whether Indiana, Illinois or Michigan, and follow these tips to stay safe: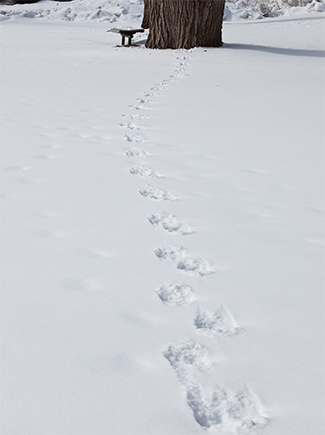 If you must be outdoors, limit your exposure to 30 minutes each time.
Be careful when warming body areas numb from the cold—the numbness may prevent the person from realizing he or she is being burned.
Do not smoke or drink alcoholic beverages as these can interfere with blood circulation and actually slow down the warming process.
Do drink warm beverages—ones that contain sugar may be especially helpful.
Wear several light layers of clothing; when you go outdoors, cover all exposed skin and, if possible, wear mittens instead of gloves. Wear two pairs of socks: the first pair should be of silk or a synthetic fiber that does not hold moisture; the second pair should be of wool.
Beware of black ice on streets and sidewalks. Practically invisible, it can develop on dry pavement when condensation freezes in shaded areas.
If you are using a space heater to stay warm, be sure to put it where it can't be tipped over and keep it away from papers, drapery, and hanging coats. Don't use an extension cord with a space heater. Make sure the power cord is in good condition, doesn't present a tripping hazard, and is not covered up.
Candles are not permitted on campus. If you use them at home, never leave lit candles unattended.
To avoid carbon monoxide poisoning, don't use a gas-powered heater, or use a charcoal or gas grill indoors, and make sure the garage door is open before warming up your car.
If you have pets, bring them indoors or provide shelter to keep them warm and make sure they have access to unfrozen water.
Published with permission from Oklahoma State University
Please note: the IRS/ U.S. Department of Treasury/ U.S. Government will never:
Call demanding immediate payment for an alleged tax liability.
Call demanding payment of back taxes via MoneyGram/ Western Union Wire Transfers, prepaid debit cards, or iTunes Cards.
Call and demand that you not discuss your tax situation with anyone or that you remain on the telephone while you obtain payment.
Call and threaten you with arrest, deportation, lawsuits, suspension of your driver's license, or void your college degree for failure to immediately pay your tax liability.
Call/ email to offer you a free grant (only to then demand an up-front tax payment from you).
If you receive a telephone call with *Any* of the above characteristics:
It Is A Scam And You Need To Hang Up The Phone!
If You Were Scammed
If you have fallen victim to such a scam, please report it to the PNW Police Department and to the Treasury Inspector General for Tax Administration online.
Radiological and Environmental Management (REM)
Radiological and Environmental Management (REM) serves as a consultant to the University Community in areas of environmental health, fire safety, hazardous materials, industrial hygiene, and occupational safety. We assist in monitoring regulatory compliance with various federal, state, and university regulations involving environmental, health, and safety issues. Our services include training, consultation, emergency response, fire equipment testing/maintenance, and waste removal.
John Feeney, CHMM Occupational Health and Safety Specialist, 989-2724 feeney@pnw.edu
Additional Public Safety Resources