Advanced Manufacturing Scholarships Awarded
December 22, 2021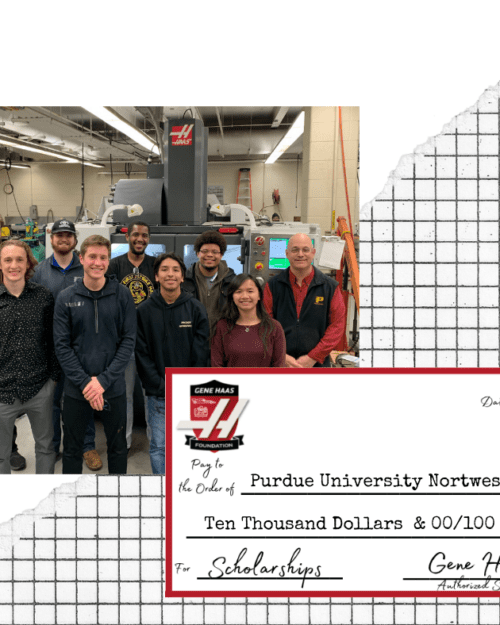 Purdue University Northwest's (PNW) College of Technology has been awarded the 2021 Gene Haas Foundation grant award in the amount of $10,000. The funds were used to award scholarships to PNW students in the Mechanical Engineering, Electrical Engineering Technology, Mechanical Engineering Technology and Mechatronics Engineering Technology programs who are interested in pursuing careers in the advanced manufacturing area.
Scholarship recipients include: Ryan Milly, Sawyer Newman, Matthew Dill, Isun Williams, Braden Regier, Peter Cowling, Azrael Jimenez, Hannah Gross, Mia Flory and Scott Segally
James Higley, professor of mechanical engineering technology, said "the donation from the Gene Haas Foundation allows these students to pursue careers in advanced manufacturing and contribute to progress worldwide."
The Gene Haas Foundation was founded in 1999 to fund the needs of the local community. Haas Automation, Inc., started in 1983 and is America's leading builder of computer numerical control (CNC) machine tools. The primary goal of the foundation is to build skills in the machining industry by providing scholarships for high school and college students.