Brand Consulting and Marketing Strategy
When people think "marketing," they often picture placing ads or printing fliers. But effective marketing involves a big-picture look at your goals, the audiences you're looking to reach, the actions you want them to take—and how you can measure success.
PNW's Marketing and Communications team can help you develop the right strategy to reach your audience and move them to act. The earlier you involve us in the project, the greater impact we can have.
Start the process today—submit a project request or contact us as marketing@pnw.edu.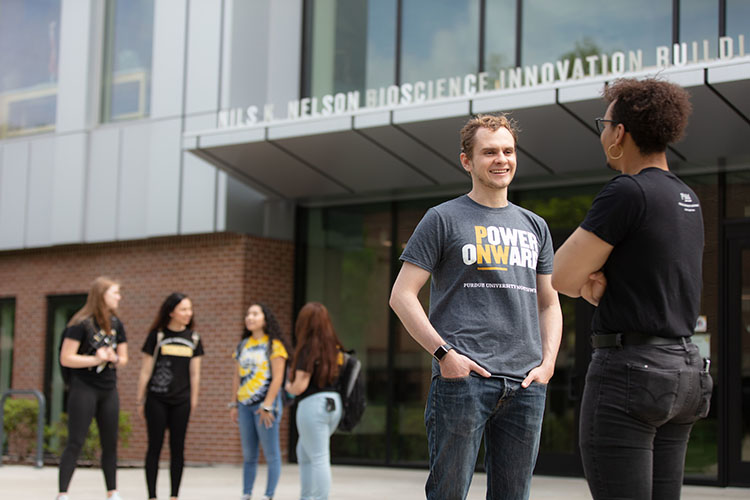 Scope of Services
We consult with partners to evaluate the options that are best suited for your budget, timeframe and scope.
Faculty/staff/student email outreach
Stakeholder Facebook event listing
Stakeholder social media post
Website calendar item (full calendar)
Website calendar item (stakeholder calendar)
Website news/event highlight (stakeholder pages)
On-campus LCD screen
Flyers
Consulting: Advertising, brand, design, marketing, PR, social media, web

All paid advertising must be coordinated through Marketing and Communications
Marketing/ad agency partnerships should be coordinated with Marketing and Communications

PNW main channel Facebook event listing (Standalone/Co-hosted)
PNW main channel social media post (Facebook, Twitter, Instagram, LinkedIn, YouTube)
Digital signage promotion (173rd St.)
Website analytics dashboard
Brand review of print materials and giveaways
Display digital advertising
Paid search digital advertising
Social media advertising
Consultation on video development and production
Photography referrals
Billboard
Print collateral
Earned media outreach (media release, pitch, editorial tied to strategic priorities, faculty expertise for issues)
PNW Pridecast: faculty/staff news podcast and web page
Website news posts
Website home page featured news/event listings
Purdue Northwest Today weekly program
Local radio interviews
Branded and stock photos
Creative design
Consultation on branded messaging for materials