PNW students gain valuable experience through internships
October 5, 2022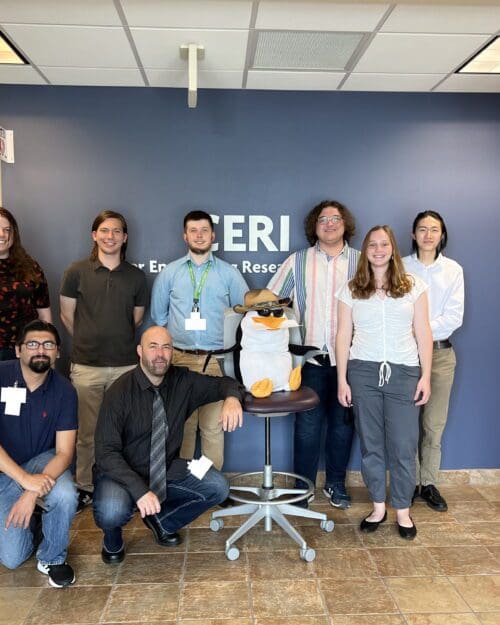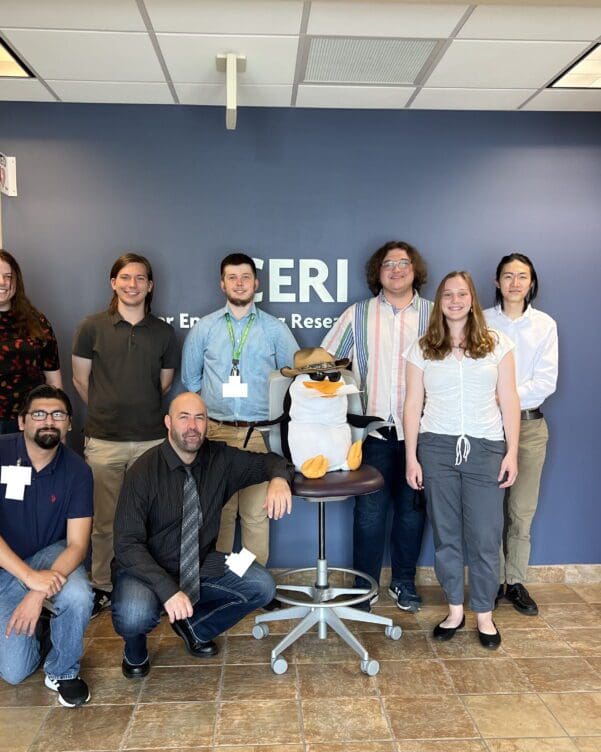 Internships are an important part of a college education. By providing an introduction to the workplace and real-world experience, internships help students explore their field of study, develop professional skills, create a professional network of contacts and build self-confidence.
"We've found the number one thing employers look for in new graduates is previous experience in their area of study," says Joelynn Stephen, interim director of Career Services at PNW. "Students with internship experience generally have easier access to the job market and a higher likelihood of being hired upon graduation."
According to Stephen, the hands-on experience an internship provides ensures students are more prepared for a professional career as well as boosts their self-confidence.
"Participating in an internship is about putting yourself in competition with the next person," explains Stephen. "It allows a student to build up their resume and prove to employers they not only have the knowledge, but can apply that knowledge in practical applications."
Internship Highlights
Navi Beesetti
Fourth-year Management major in the College of Business
Naperville, Ill.
Navi Beesetti spent summer 2022 as a product manager intern at Microsoft in Redmond, Washington. As part of the zero trust network access team, her responsibilities included creating a product specification document, meeting with other product managers, gaining and incorporating customer feedback into the project, working with designers to create mockups and presenting to her project management team.
"My favorite part of the internship was working with the UX (user experience) designers," says Beesetti. "The mockups allowed me to see the product I was working on come to fruition."
"There are so many things I was able to learn and experience from this internship," says Beesetti. "I learned asking questions and communicating early on in the project is important." She credits feedback from her manager as helping her step outside of her comfort zone and ask the questions she needed answered. "I really liked the amount of feedback I received," she explains. "At first being told there were things I could improve on scared me. But It ended up helping me make progress and improve upon my product management, communication and team-working skills."
Beesetti was also able to apply skills acquired through her college studies to her internship. "The ability to manage my time and be able to work with others are two of the key skills I was able to take from my school environment and apply to my work life," she says.
Beesetti began her college career as a computer engineering major and credits previous internships with her decision to switch her major to business management.  "In my previous internships, I realized while I love working in the tech field, I don't love working in development software-related roles," she explains. "I'm much happier working cross-functionally with different teams and groups of people and that's exactly what I'm able to do with product management. I realized this is the career path I want to pursue after graduation."
---
Lucas D'Antonio
Fourth-year Computer Information Technology major with a concentration in Cybersecurity in the College of Technology
Oak Forest, Ill.
Lucas D'Antonio's summer internship was spent at Fermi National Accelerator Laboratory (Fermilab) in Batavia, Illinois, designing a network scanning tool for the Open Science Pool.  "I was tasked with creating a software application that scans for vulnerabilities on collaborative computing science networks," explains D'Antonio. "I was basically looking for unapplied security patches on computers across this voluntary collaborative science resource pool."
Fermilab was D'Antonio's first internship experience and his first relevant work experience within his field. "I liked the challenge I was given," says D'Antonio. "I was assigned a real-world problem and I applied my education and experience to solve it. It was something that tangibly benefitted a major laboratory and the Department of Energy. It feels good knowing I'm on the right track."
During his internship, D'Antonio was able to meet and interact with a variety of people who shared his interests. As part of the internship program, D'Antonio, along with interns from other organizations were flown to Albuquerque, New Mexico, to attend Sandia National Laboratories' cybersecurity competition Tracer FIRE. "It was a fun couple of days," he says. "I was able to interact with a lot of people at Sandia Labs and other interns. It really gave me a much broader understanding of my field and provided a nice foundation for my career after PNW."
D'Antonio says that his classes at PNW provided a strong foundation for his work at Fermilab. "It was a class in Linux system administration that helped me the most," says D'Antonio. "The majority of machines in the resource pool I was building a tool for were different distributions of Linux. The class provided me with an understanding of how Linux works and how to automate scripts within it which specifically helped me in this internship."
After graduation, D'Antonio is interested in pursuing a career in infrastructure security with either Fermilab or another Department of Energy facility. "This internship provided me with a solid foundation for the future," he says. "They've already asked me back next summer."
To find out how the Career Center can help you in your career journey, visit pnw.edu/career-center.