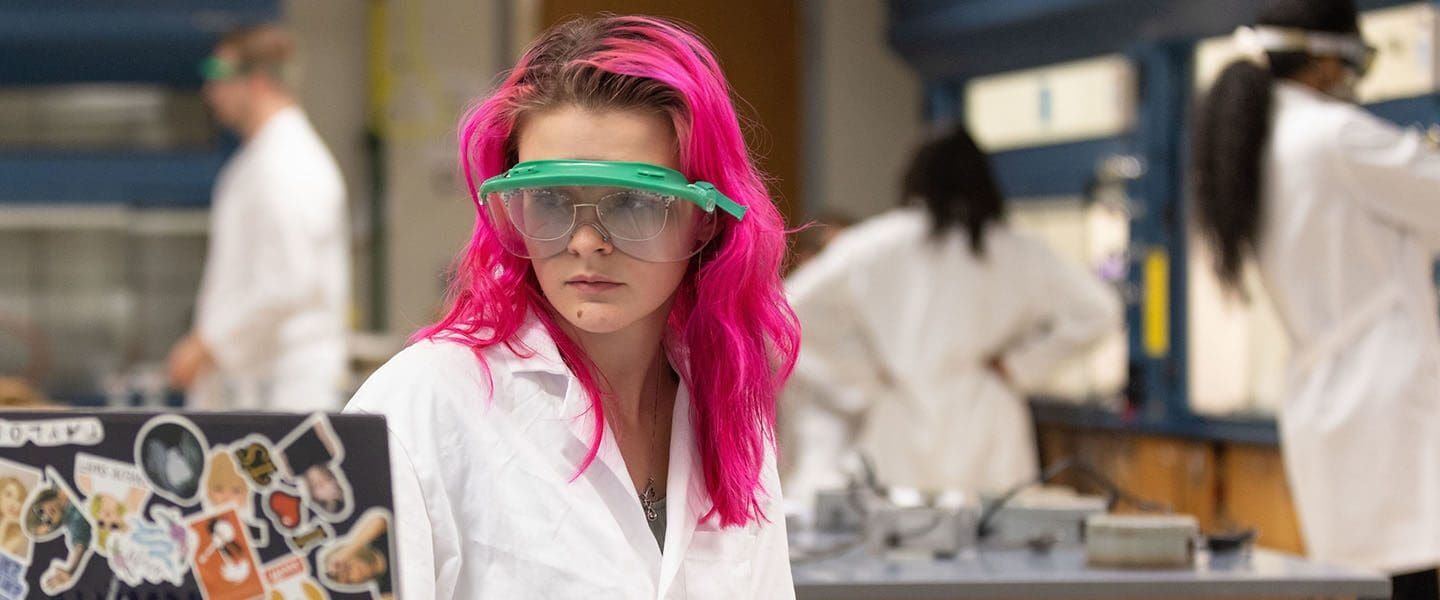 Bachelor's Degree in Biological Sciences
Bachelor of Science
Request Information
Loading...
Biological Sciences Degree Program Overview
Purdue University Northwest's biological sciences major is general biology degree provides you with a solid scientific foundation in the discipline. This diverse program offers you a wide selection of biology electives to match a wide range of career goals.
Department of Biological Sciences
Our program enhances your success through small class sizes that offer direct interactions with faculty members in both classroom and laboratory settings. You'll also be able to take advantage of extensive research opportunities. These experiences prepare you for a number of scientific careers and graduate or professional programs.
Biological Sciences Major Curriculum
As a biological sciences major, you will take a balance of general education courses, College of Engineering and Sciences core courses and biology and science courses. You're also required to take the Major Field Test in Biology.
Biological Sciences Degree Program Highlights
As a biological sciences major, you'll explore upper-level course offerings in a broad range of subdisciplines. We offer small class sizes that promote active learning and flexibility in your course selection. You'll also get the opportunity to supplement your education and research with community involvement.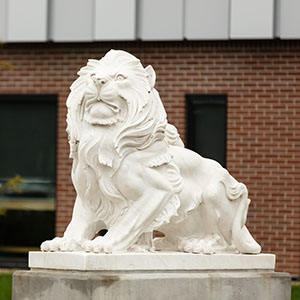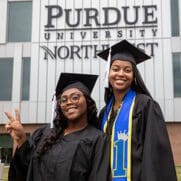 Biological Sciences Degree Program Outcomes
In this program, you'll be able to:
Develop holistic understanding of biological principles
Gain practical lab skills
Take advantage of internships and research experiences
Biological Sciences Degree Program Career Paths
Career paths for graduates of this program include:
Laboratory or environmental technician
Science sales representative in the agricultural, biomedical, environmental or pharmaceutical industries
Biological Sciences Degree Program Beyond the Classroom
Students are encouraged to participate in undergraduate research, pursue internships and join student clubs or organizations.
Biological Sciences Degree Program Employers
Our alumni are employed at a number of public and private organizations, including:
United States Geological Survey
Mérieux Nutrisciences
National Park Service
Biological Sciences Degree Program Scholarships
Biological Sciences students can apply for:
Biology Scholarship
Donald Clark Memorial Scholarship
Robert G. Husted, M.D. Scholarship
Science & Nursing Memorial Talent Award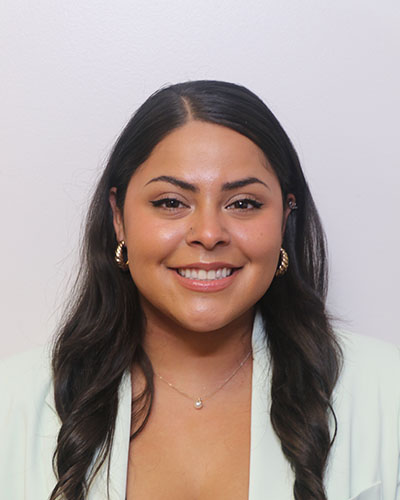 Biological Sciences was a good foundation and pre-professional option for preparing for dental school.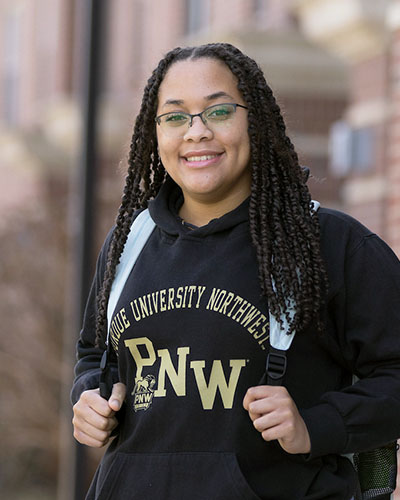 If you're looking for a campus that supports well-rounded students through academia and getting involved, PNW is an amazing place.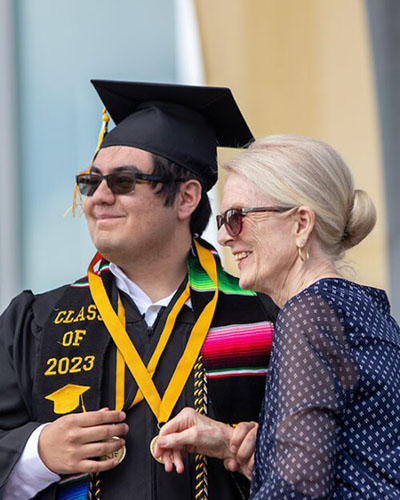 The professors have a passion to want to teach, they want you to succeed and they would take the time to help you understand concepts and connections.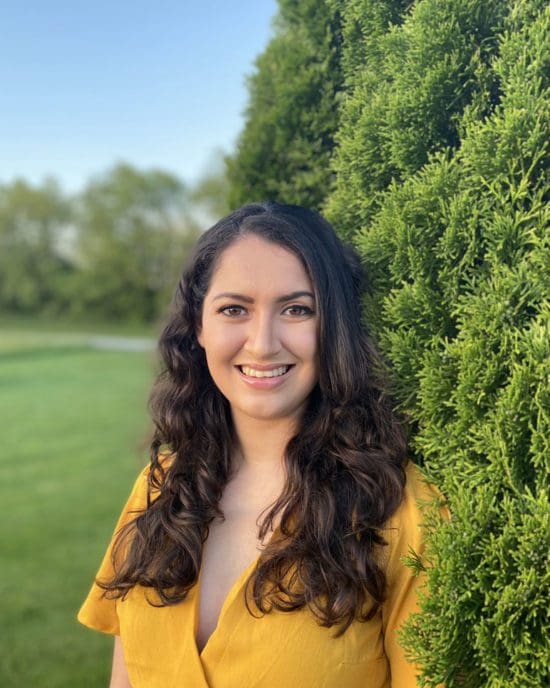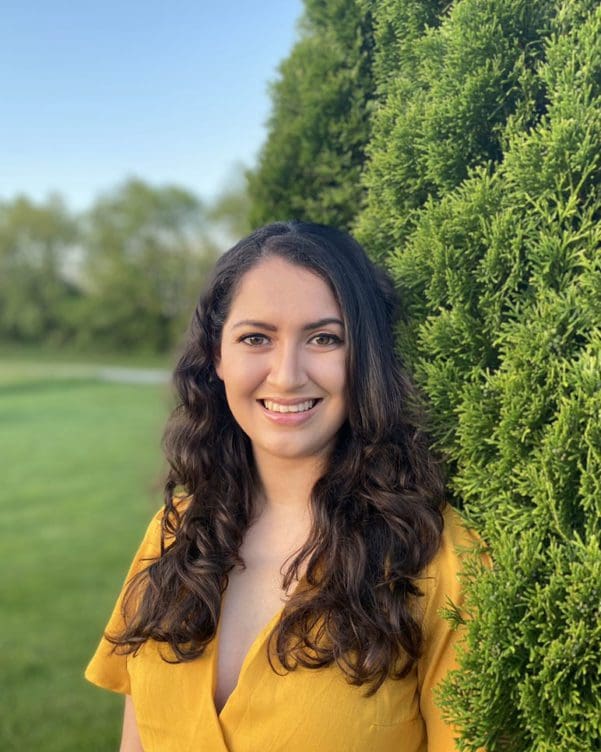 PNW provided me with a strong science foundation. I was able to build a relationship with many of the faculty and staff. They taught me leadership and allowed me to grow as an individual.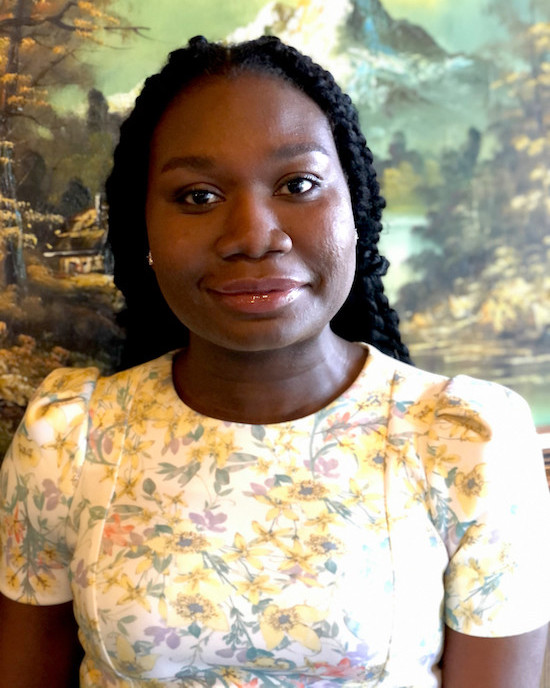 My experience at PNW was unique in that professors loved teaching, they encouraged students to be engaged in the classroom and I was being given the support I needed in my pursuit of admission to dental school. I was accepted into dental school and have no doubt in my mind that the Master's program in biological sciences fully prepared me for my next phase of dental school.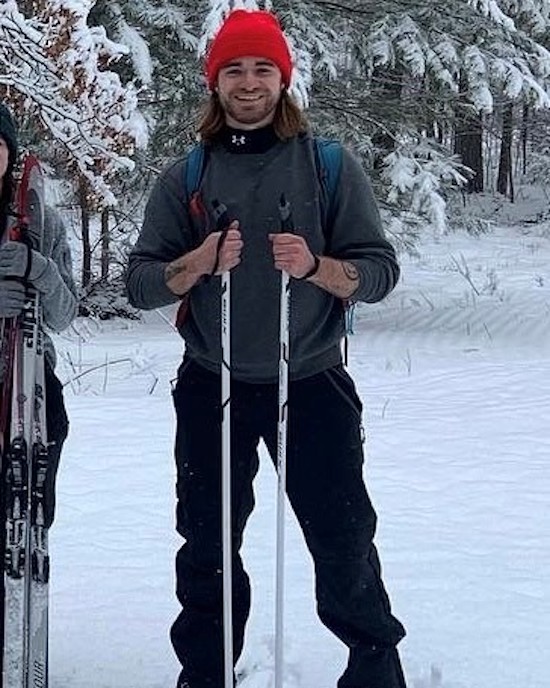 My experience as a biology student at Purdue Northwest was highlighted by ample opportunities to learn and grow both inside and outside of the classroom. Moving forward as a graduate student and researcher, I'll always be proud to say that I went to Purdue University Northwest!
College isn't just about attending classes. It's also about getting involved, gaining relevant experience and making connections. PNW offered that well-rounded experience.
Meet the Faculty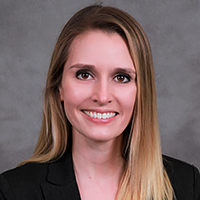 Associate Professor of Biological Sciences

Gielda is an Associate Professor of Biological Sciences. Her research and teaching focus is in the field of medical microbiology and immunology, with an emphasis in molecular biology.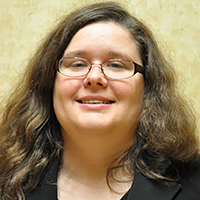 Associate Professor of Biological Sciences

Professor Spaulding studies the evolutionary history of mammals, focusing on early Cenozoic taxa. Study areas for these forms include phylogenetics, locomotor evolution and the evolution of the carnivoran brain.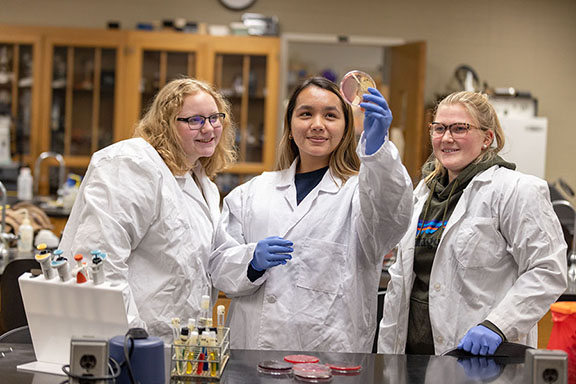 Earn a Bachelor's Degree in Biological Science at PNW
Purdue University Northwest's biological sciences degree program allows students to tailor their course of study to match their career goals.
To see how a Bachelor's Degree in biological sciences from PNW opens doors, from public to private organizations, take the next step today!