Purdue University Northwest announces Women's History Month events
February 22, 2023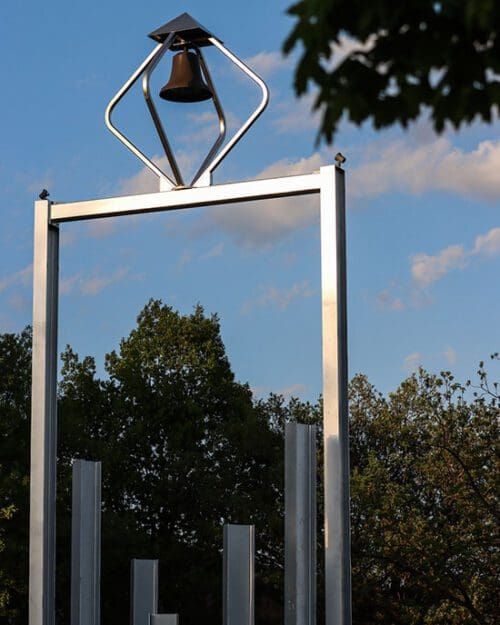 Purdue University Northwest (PNW) will recognize Women's History Month during March with several programs focused on empowering women, discussing key women's health issues and recognizing accomplished university and community leaders.
PNW's month-long recognition kicks off on March 7 with the Northwest Indiana Women on the Rise reception presented by the Society of Innovators and the Leadership Institute at PNW. The honorees are recognized women community members shaping local business, guiding communities and encouraging growth in our region.
Two presentations follow on March 8 and March 9 involving history and maternal health. Mary Beth Fraser Connolly, PNW continuing lecturer of History, on March 8 will present "Bringing Mercy to the World: The Sisters of Mercy's Missionary Experience in the United States and Peru," recalling the first group of the Sisters of Mercy congregation who left Ireland for the U.S. and influenced the American Catholic Church. The event is part of the department of History, Philosophy, Politics and Economics' "History Matters" speaker series.
On March 9 Dr. Janet Seabrook, CEO of Community HealthNet Health Care Centers in Gary, Indiana, and a PNW alumna, will deliver a keynote talk on disproportionately high rates of maternal morbidity for people of color. Seabrook's talk is paired with a screening of "Aftershock," a documentary film that follows two Black fathers who seek justice and attention for maternal health for people of color following the deaths of their partners to childbirth complications.
More events hosted by PNW celebrating Women's History Month include:
Lunch & Lead: Women's History & Leadership with Danita Johnson

Danita Johnson is president and CEO of Edgewater Health. Johnson has been recognized for her many accomplishments, including receiving the Sagamore of the Wabash Award, the state's highest civilian honor. She is also the recipient of the state of Indiana Governor's Distinguished Hoosier Award and an inductee into the Northwest Indiana Business & Industry Hall of Fame. Johnson will discuss how women leaders can help inspire and teach us to live our best lives. Johnson's presentation is open to the public and will occur virtually over Zoom.

Breaking Bread: Roe v. Wade Impact on Poor America & the Post-Dobbs Era

Cheri Honkala is a nationally renowned advocate for the poor and unhoused. Born into poverty, she was a single teenage mother who completed high school although she and her son were living in her car. She has dedicated her life to eradicating conditions that cause poverty. Honkala co-founded the Poor People's Economic Human Rights Campaign / Poor People's Army. Honkala will address the Supreme Court's rulings on abortion in Roe v. Wade and Dobbs v. Jackson Women's Health Organization and their impact on impoverished populations.

Building Community Through the Arts: Women's Art Exhibition Showcase

Building Community Through the Arts (BCTA), hosted by the College of Humanities, Education and Social Sciences at PNW, is a bi-annual event promoting cultural awareness, civic engagement and preserving community identity.
This spring semester's BCTA event invites women artists from PNW and the local community to register and showcase their various artworks in a Women's Art Exhibition.
For more details and to register to attend these educational and cultural events at PNW celebrating Women's History Month, visit pnw.edu/womens-history.
Recognizing Women Leaders
Several PNW faculty and staff members will be honored Feb. 28 as Purdue University system-wide Title IX Distinguished Service Award recipients for their service and contributions to the advancement of gender equality in higher education. PNW's recognized recipients include Lisa Goodnight, vice chancellor of Institutional Advancement, Chief of Staff, professor of Communication, and chair of PNW's Intercollegiate Athletic Advisory Committee; Stacie Reardon, student affairs specialist; alumna Oriana White, former Student Government Association president; and Julie Wiejak, executive director of Undergraduate Admissions.
Title IX is the landmark legislation, included among the Education Amendments of 1972, barring discrimination on the basis of sex under any federally funded education program or activity. 2022 marked the legislation's 50th anniversary.
PNW Pride Athletics is also celebrating Title IX with recognitions for women student-athletes during their respective sports.
PNW will host its annual Women's Leadership Luncheon on campus on March 7 recognizing outstanding women student leaders at the university. Students were nominated by PNW faculty and staff for demonstrating leadership in their departments, student organizations, workplaces or other university functions. Celina Weatherwax, president of the Multi Agency Academic Cooperative (MAAC) Foundation in Valparaiso, Indiana and a PNW alumna, will provide the keynote.