2023 Northwest Indiana Women on the Rise
January 27, 2023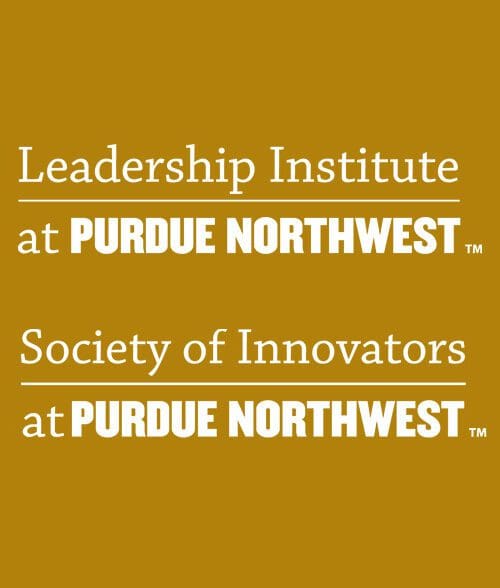 The 2023 Women on the Rise list includes leaders, innovators and entrepreneurs who are making an impact across Northwest Indiana.
These are the women shaping business, guiding communities, and encouraging economic growth in our region's communities. They achieved success in 2022 and are bringing that dynamic momentum with them into the new year.
Meet the 2023 Women on the Rise
---
Kelly Anoe (Schererville, Ind.)
"The nonprofits and residents of Northwest Indiana give me hope for the future. I am so fortunate in my role, that I get to work with the nonprofits and residents that are passionately making a change in their communities. I am inspired by these people and organizations every day."
Kelly Anoe joined Legacy Foundation in 2014. In 2016, she was promoted to Vice President and in 2022 she was promoted to President and CEO.
She is a graduate of Leadership Northwest Indiana (LNI), and the Center for Community Progress Community Revitalization Fellowship, and an inductee into the Society of Innovators at Purdue University Northwest. In 2023, she looks forward to having an impact in her new role.
---
Cassie Carlson (Michigan City, Ind.)
"I'm a believer in speaking things into existence – if we say we're doomed, we probably are. If we say we're excited about what's to come, I'm bringing my sunglasses because the future is bright!"
Cassie Carlson is an experienced marketer and currently serves as marketing manager for Tonn and Blank Construction. Taking on the new marketing role a year prior to Tonn and Blank's 100-year anniversary is something she will never forget. Launching the new company website and being the creative director for the 100-year initiative was very fulfilling.
She looks forward to continue spreading the good word about Tonn and Blank Construction throughout the Midwest. Cassie was a 2022 graduate of the Leadership Northwest Indiana (LNI) program.
---
Jessica Corral (Valparaiso, Ind.)
"Having navigated my own personal challenges of loss, I know how fragmented pieces can often feel disheartening. However, I was shown through my own circumstances, that even broken, disconnected, and painful pieces ALL WORK TOGETHER to create a mosaic masterpiece with time and intention. All that we've faced as a nation, and the opposing views incited as a result of that experience, it can all be united and used in healing ways if led gently over time."
Longtime arts educator Jessica Corral was named the Valparaiso Creative Council's first executive director in November 2022. Accomplishments from the past year include unveiling "The heARTof Valpo" student mural at City Hall Chambers, being nominated as teacher of the year by three of her peers, distributing 270 DIY kits for summer and 500 for winter through #ARTreach and helping Valparaiso Creative Council fundraise their highest year of revenue yet.
Jessica is excited to double down on the momentum of 2022 to build out a tangible, interactive, and viable Arts District for Valparaiso. The organization has of plans of adding two to three murals to the downtown landscape, funding some major enhancements for our city, and bridging connections across all sectors through incredible projects.
---
Kayla Davis (Hobart, Ind.)
"I think business in Indiana is bright. You can find some of the most powerful women here making big changes and building a successful future. I hope to see more young girls like me exceeding everyone's expectations and changing the game."
Kayla Davis is co-founder of Patchables, a pet toy company that makes recycled toys out of textile waste. In 2022, Patchables won the Innovate WithIN competition and was inducted into the Society of Innovators. Now a sophomore at Hobart High School, Kayla looks forward to growing as a person in 2023 and finding opportunities that will help her stay on track for a bright future.
At Patchables, she is excited about continued growth for the business and getting more people to take part in their mission. Patchables is poised to make a big impact in our community.
---
Angela Deuitch (Michigan City, Ind.)
"Seeing more collaborative efforts and pooling of resources to make positive impacts on children and families gives me hope and motivation to continue working for families in our community."
Angie is a Certified Diversity Professional and runs her own consulting firm, I & D Squared Consulting, LLC. She works with local non-profits and businesses on improving relationships and services to diverse customers, attracting, and retaining top talent, and building an inclusive leadership culture. In 2022, Angela served as Michigan City Common Council President and created a new program called "City Connect" to connect graduating Michigan City High School Seniors to workforce opportunities.
She recently announced her plans to run for mayor of Michigan City and looks forward to meeting and connecting with more people during her campaign. Angela is also excited for the opportunities for students in the City Connect program and really wants to continue expanding the program to become the Career Resource Hub for students.
---
Dominique D. Edwards, M.A. (Michigan City, Ind.)
"My father is my best friend and a praying man. His prayers, wisdom and guidance continue to give me hope on a daily basis and for the future."
Dominique Edwards is a Black land steward, local educator, and urban planner based in Northwestern Indiana who currently serves as the Engagement Specialist for the City of South Bend. Dominique is incredibly passionate about revitalizing local food systems through the development of community food projects and was one of the co-founders of the NWI Food Council, where she still serves today.
She also manages a community garden in Michigan City's Eastport neighborhood and works with residents, local farmers, and representatives of other subject matter areas such as public health and academia to address food insecurity and implement local programming and policies to support systematically excluded communities.
In the year ahead, Dominique looks forward to all of the projects that she is working on at the City of South Bend and continuing her Ph.D. research to lift the visibility of Black farmers in our region.
---
Isis Fleming (Hobart, Ind.)
"Some people say that the new generations are the keys to our future, and as true as that may be, I believe that no matter the generation you belong to, you have and will continue to make an impact on our world. What you choose to do today will affect our world for generations to come. My hope in humanity continues to grow with every individual I talk to, many people are exited for the future and I am proud to say I am one of them."
Isis Fleming is co-founder of Patchables, a pet toy company that makes recycled toys out of textile waste. In addition to reducing the waste that ends up in our landfills, Patchables gives back to the community. In 2022, they were able to donate $1,000 to the Hobart Humane Society.
Isis looks forward to finishing up her sophomore year at Hobart High School, spending more time with her family and growing as a person in 2023. Patchables is preparing to participate in the PNW BIG Sell competition, launch a new website and will soon increase their product lines.
---
Nicole Fleming (Merrillville, Ind.)
"Hope for the future is feeling the gratitude I get helping as many as I can. I believe as long as I commit my works to inspire I will have a future."
Nicole Fleming is the owner and CEO of Grandma Irma Sauces. She is also an author and public speaker who dedicates her life's mission to inspire trauma survivors, constantly working to support trauma recovery.
In 2022, Nicole presented Grandma Irma Sauces to 1 Million Cups Northwest Indiana and started speaking to youth at the Lake County Detention center to share her story and encourage them to change their mindset. She looks forward to finishing part two of her book and launching an affiliate program for Grandma Irma Sauces in the year ahead.
---
Irelynd Alexis Fornelli (Knox, Ind.)
"Being so young I feel there is so much more for me to accomplish down the path I'm on. Graduating college will open so many new doors for me as well!"
Irelynd Fornelli is the owner of Irelynd Alexis Boutique in her hometown of Knox, Ind. It has been a dream of Irelynd's to open her own boutique since she was 15. In 2022, she expanded her online business, grew into a brick and mortar location and won the Starke County Economic Development Foundation's Starke Tank pitch competition.
She is excited to graduate college this May and looks forward to gaining new customers and growing her store's inventory.
---
Liliana Gentile (Countryside, Ill.)
"There is a lot that gives me hope for our future. God, the opportunity of working hard and reaching our goals, the smile of a child, the kindness of our elderly, and the desire to never stop learning and dreaming!"
Liliana Gentile is an unstoppable and fearless Hispanic woman leader with more than 30 years of business experience. She is currently the President of Leaderable, a leadership development company she founded to help individuals and organizations achieve their goals.
Born and raised in Buenos Aires, Argentina, highlights for Liliana in 2022 were meeting new people, starting the Leaderable Podcast and learning more about the great community of Northwest Indiana. She looks forward to helping Hispanic women to grow and reach their personal and professional goals and getting more involved in the Northwest Indiana community.
---
Heather Hahn Sullivan (Valparaiso, Ind.)
"Every day, Dunes Learning Center is creating the stewards of tomorrow. The excitement, hope, and brilliant ideas that students share with us gives me hope for a brighter future."
Heather Hahn Sullivan was named the new Executive Director of Dunes Learning Center in November 2022. She actually attended a program at the Dunes Learning Center as a high school student, the very first year the center was open. She later returned after college as a summer intern to receive her start in environmental nonprofits. Heather is thrilled to be back where she started.
The Dunes Learning Center will celebrate its 25th anniversary in 2023 and she is excited to be the new leader for this milestone. Heather is a 2020 graduate of the Leadership Northwest Indiana (LNI) program.
---
Tionna Harris Crawford (Schererville, Ind.)
"It gives me hope being able to provide therapy services to individuals and witnessing them experience that "ah ha!" moment when they achieve progress toward their goals."
Tionna Harris Crawford is the CEO of Elevation Individual and Family Therapy and also serves as a clinical manager at Campagna Academy. She is a passionate therapist devoted to helping others and is a licensed clinical social worker (LCSW) in Indiana and Illinois.
In 2022, Tionna gave birth to her first child, daughter Raziya. She will soon become certified in EMDR and looks forward to helping more people process complex trauma.
---
Gisele Jones (Hobart, Ind.)
"My faith in God gives me hope."
As the Director of Community Partnerships & Engagement for Big Shoulders Fund, Gisele Jones works to create partnership opportunities with local businesses and organizations who align with the mission of the 20 Catholic Diocese of Gary schools they support across Northwest Indiana.
Gisele was selected as a 2022 Executive Journey Fellow, giving her access to a Brain Trust and group of close friends throughout the state of Indiana who all have a passion for serving youth and families. She is excited to continue building strong partnerships to further the Big Shoulders Fund mission throughout Northwest Indiana in the year ahead.
---
Joslyn RW Kelly (Gary, Ind.)
"The opportunity to carve a new destiny within this community on the shoulders of its rich heritage gives me hope for the future."
Joslyn Kelly is the owner and visionary of J's Breakfast Club. She also owns Divine Strategy LLC, a conglomeration of services focused on building legacies while converting dreams into reality that include restaurant ownership, restaurant management, event planning and business development consulting.
In 2022, Joslyn broke ground on a new location for J's Breakfast Club and looks forward to expanding business and continuing to positively impact the socio economic conditions in the community.
---
Charita Lucas (Valparaiso, Ind.)
"We have been given immense help from our partners, volunteers, and teachers, thus granting our young people access to much-needed services. Each day, my faith is renewed that, with this incredible show of love and support, a better future for our youth is attainable."
Charita Lucas is a "cyclebreaking entrepreneur" and is the founder and CEO of Future Cyclebreakers, a 501(c)(3) nonprofit with an emphasis on entrepreneurial education. After successfully breaking her own cycle of generational poverty, Charita now helps other marginalized youth become Cycle Breakers, Bold Leaders and Entrepreneurs.
She is eager to build on the success of her programs and making a difference in the lives of young people while forming meaningful relationships with community allies. Future Cyclebreakers is currently active in the Chicago market and has plans to expand into Northwest Indiana this year.
---
Alexandra Moran (Westville, Ind.)
"Accelerating technology is allowing us more time to work on what we want to with whom we'd like to work with – I'm grateful to be alive right now."
Alexandra Moran is CEO of Plantennas, a VC-funded agriculture technology startup. She also teaches entrepreneurship at Purdue University Northwest where she shares her passion for injecting emotional intelligence into business decisions. In 2022, Plantennas received $80,000 in seed funding through Elevate Ventures' Elevate Nexus pitch competition.
Alexandra is excited to continue growing the company this year. Her ethos in 2023 is to "be curious." She wants to find learning opportunities from people, relationships, experiences and by doing.
---
Mary Perren (Knox, Ind.)
"What gives me hope for the future? A lifelong friend who was the scorekeeper for the North Judson-San Pierre High School boys and girls basketball teams recently lost a brave battle with cancer. Her funeral visitation was on a Friday evening, and the teams played that night. The boys varsity starters walked in ahead of me and paid their respects before going back to the school to change and warm up for the game. Those young men are classy on and off the court, and I am excited to see what the future holds for them."
Mary Perren is executive assistant for the Starke County Economic Development Foundation (SCEDF). She was named the 2022 Up & Coming woman of the year in economic development by the Northwest Indiana Influential Women Association. She also expanded SCEDF's Starke Tank, a countywide small business pitch competition, that featured 10 finalists and raised $18,000 in prize money.
In 2023, Mary is excited about the momentum behind a hotel development in Starke County and sparking additional business development due to a local housing boom.
---
Catalina Rodriguez (Chicago, Ill.)
"My team are leaders who put at the forefront diversity, equity, inclusion, and belonging. TRIO & Educational Opportunity Programs is the most diverse department at the university and over 75% identify as first-gen professionals. Our students come to us because they see themselves, and they are encouraged to be their authentic self."
Catalina Rodriguez serves as the Assistant Vice Chancellor of Educational Opportunity Programs at Purdue Northwest. She has committed her professional career to increasing education for underrepresented communities and is passionate about equity in education and success for first-generation college students. In 2022, Catalina secured $5.9 million in federal funding to support the success of first-generation, low-income, underrepresented students and doubled the size of PNW's Hispanic Heritage Month Festival.
PNW also earned the First-Gen Forward Designation, one of only 53 universities nationally that received the designation. In 2023, Catalina is excited to implement her wins from 2022 and plans to continue serving with unshakable values and passion.
---
Shanita D. Starks (Gary, Ind.)
"What gives me hope is being able to witness the perseverance and resiliency of children who with unyielding spirits are able to overcome barriers."
Shanita Starks is an innovative business professional who helps youth explore STEM-related careers through her company Stark Truth LLC. She also promotes the importance of education and access for underrepresented students in Lake County in her role as Early Outreach for Purdue University (WL).
During the past year, Shanita hosted the first Girls Just Want to Have STEM event, introducing Black girls to see themselves in tech, STEM and supply chain careers. She also established the CEO2BE roundtables, where students can see themselves and speak to CEO's in the community over food. In 2023, she looks forward to utilizing her voice as a beacon of light that will create pathways for under-represented children to a promising future.
---
Erin Stojic (Valparaiso, Ind.)
"To see people fearlessly stand up to injustices in our society, bring light to them, and actively work to change the systems they are rooted in gives me hope."
Erin Stojic has worked at the United Way Northwest Indiana since 2020 and was promoted to Level Up Program Director in 2022. Under Erin's leadership, United Way Northwest Indiana is investing heavily into the Level Up program. By the end of 2025, the nonprofit hopes to have 1,000 Level Up graduates from across the region.
In addition to growing the Level Up program, Erin is excited to continue expanding her team's reach into the community and traveling for the first time since before the pandemic.
---
Chelsea Whittington (Gary, Ind.)
"The support that I have received both personally and professionally gives me hope. My community genuinely believes in me and the brand building work that I do to help others. This energy fuels me to keep going!"
Chelsea Whittington is a seasoned communications professional and CEO of C WHITT PR consulting firm. She has also served as an adjunct professor at Indiana University Northwest for 22 years teaching a variety of communications-related courses.
In 2022, Chelsea celebrated her 50th birthday and 13 years of marriage. In the year ahead, she looks forward to travelling internationally, obtaining MBE/WBE certifications, expanding service offerings at C WHITT and being the best version of herself.
---
Women on the Rise is a collaboration between the Society of Innovators and the Leadership Institute at Purdue Northwest.