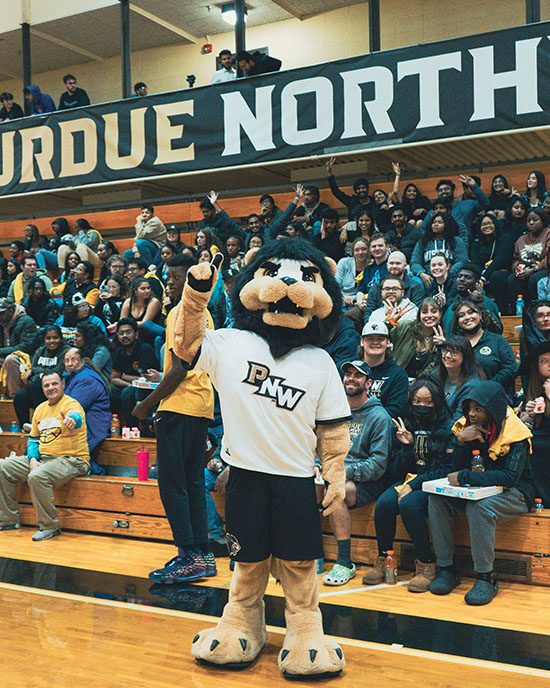 Campus Traditions
From our Pride Stride color run during Welcome Week to our pancake study break during final exams, PNW campus traditions bring our community together all year long.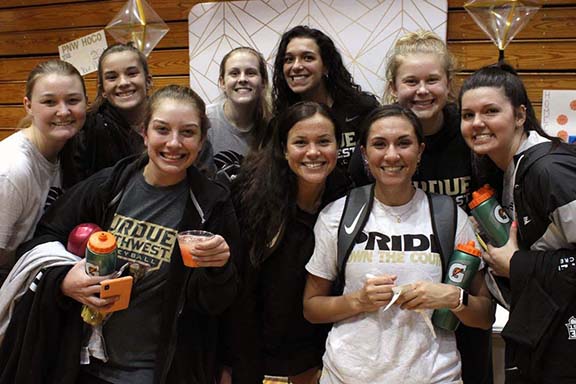 Homecoming
PNW's annual Homecoming celebration offers a blend of favorite traditions and exciting new events. From the week-long Chancellor's Cup to benefit the PNW Food Pantry to the thrilling Mane Event, there are chances for everyone in the PNW community to show their pride!
Cultural Heritage Celebrations
Learn about other cultures at PNW's many diversity celebrations!
With students from 50 countries and a variety of backgrounds, Purdue Northwest is committed to fostering a culture of inclusion! Events such as the annual Hispanic Heritage Festival celebrating the richness of our community, both at PNW and in the region at large.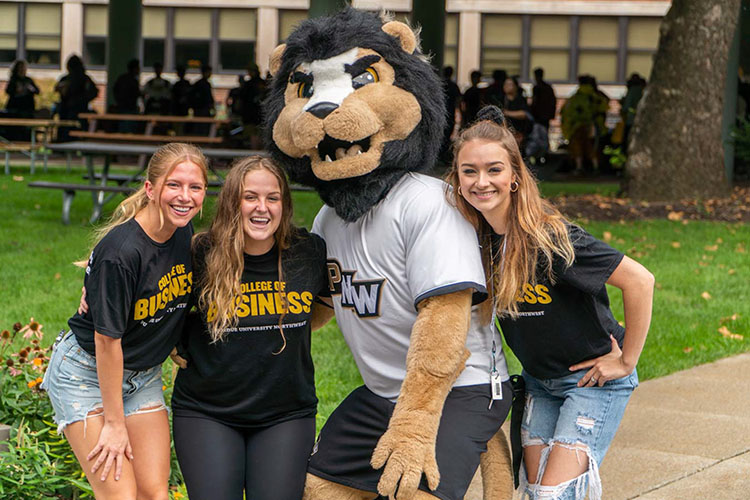 Welcome Week
Celebrate the new academic year at Welcome Week!
Purdue Northwest's annual Welcome Rallies are a fun-filled way to kick off each new academic year as student organizations and campus departments share information and swag. There's a good chance our mascot, Leo, is on the prowl too.
Onward PNW
Fight Song of Purdue University Northwest
Onward Purdue Northwest
Without a hint of fear.
The Pride salutes you, the Region's best
We're with you loud and clear.
Onward Purdue Northwest
The Lion's Pride can see
Our teams' strong will, their heart and skill
For a swift Pride victory!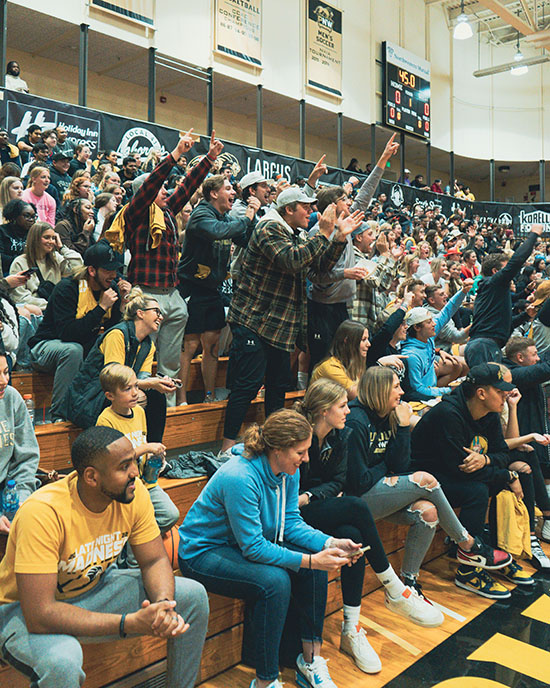 In the Heart of the Calumet
Alma Mater of Purdue University Northwest
In the heart of the Calumet region
Near Lake Michigan's dune-covered shores
Is our treasured and dear alma mater
Whose praise we sing once more:

Black and gold our colors,
Mighty is our roar,
The Pride of our Purdue Northwest
Our hearts will e'er adore.
Campus Traditions in Action