Campus Traditions
From our Pride Stride color run during Welcome Week to our pancake study break during final exams, PNW campus traditions bring our community together all year long.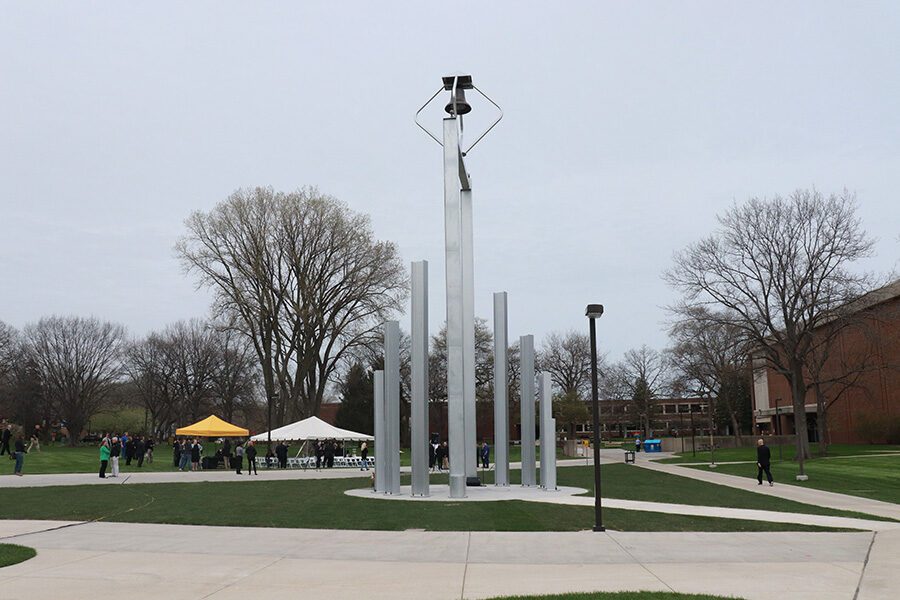 PNW Celebrates New Bell Tower
PNW's Hammond campus unveiled a steel bell tower designed by PNW technology students spring 2022. A new visual landmark, the tower supports PNW Pride by playing songs including the Purdue Northwest fight song and alma mater.
Paws Up! Roar Pride!
Learn the new Purdue University Northwest fight song, "Onward PNW," and alma mater song, "In the Heart of the Calumet."
Fight Song of Purdue University Northwest
Onward Purdue Northwest
Without a hint of fear.
The Pride salutes you, the Region's best
We're with you loud and clear.
Onward Purdue Northwest
The Lion's Pride can see
Our teams' strong will, their heart and skill
For a swift Pride victory!
Alma Mater of Purdue University Northwest
In the heart of the Calumet region
Near Lake Michigan's dune-covered shotes
Is our treasured and dear alma mater
Whose praise we sing once more:
Black and gold our colors,
Mighty is our roar,
The Pride of our Purdue Northwest
Our hearts will e'er adore.
Campus Traditions In Action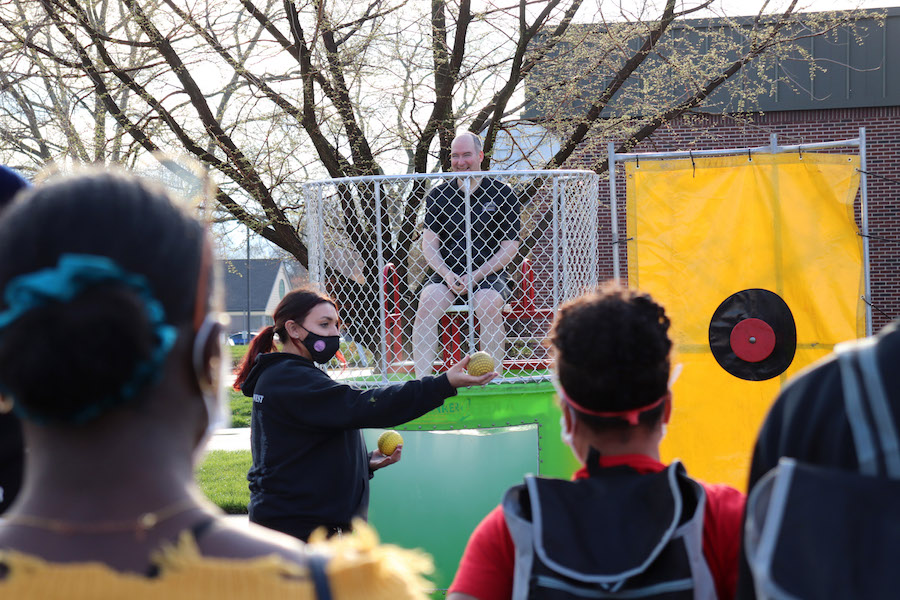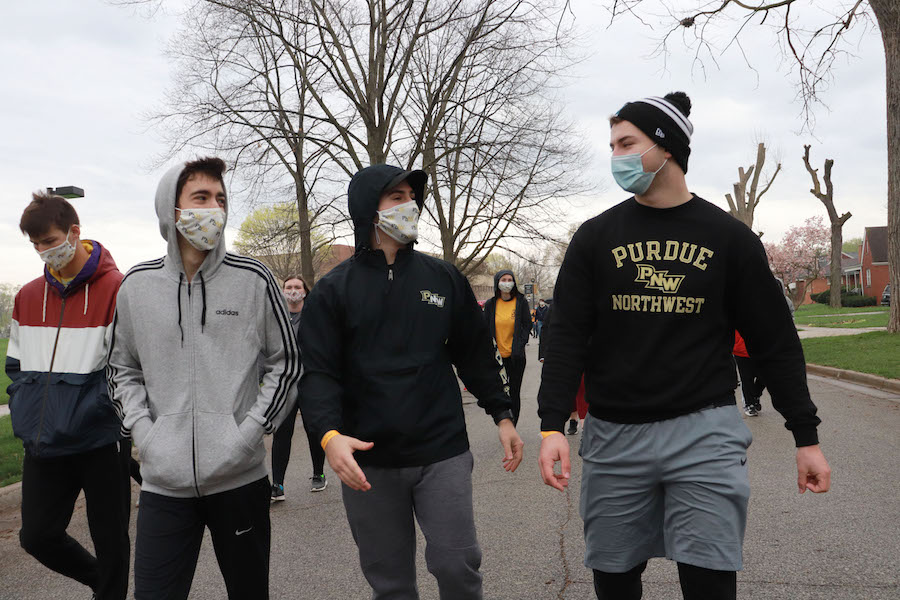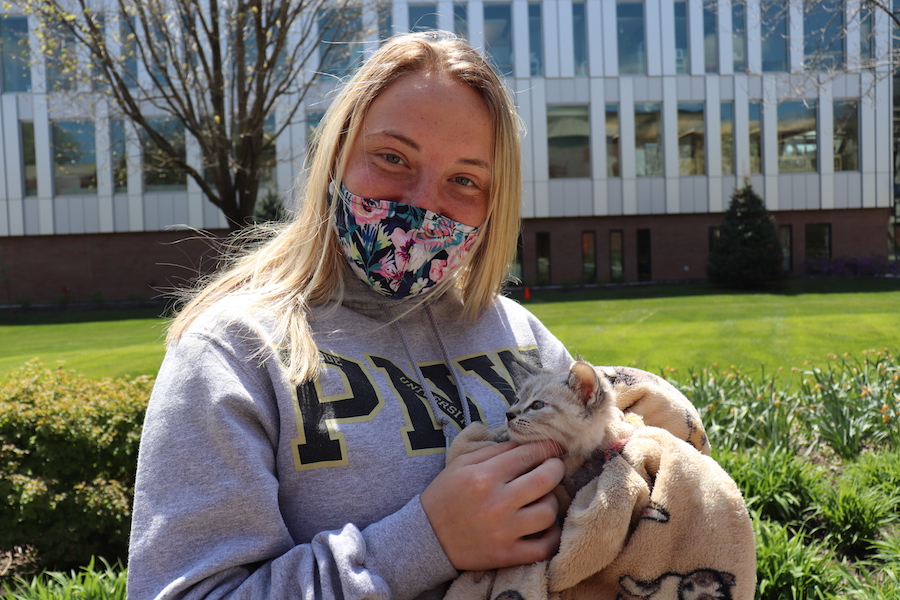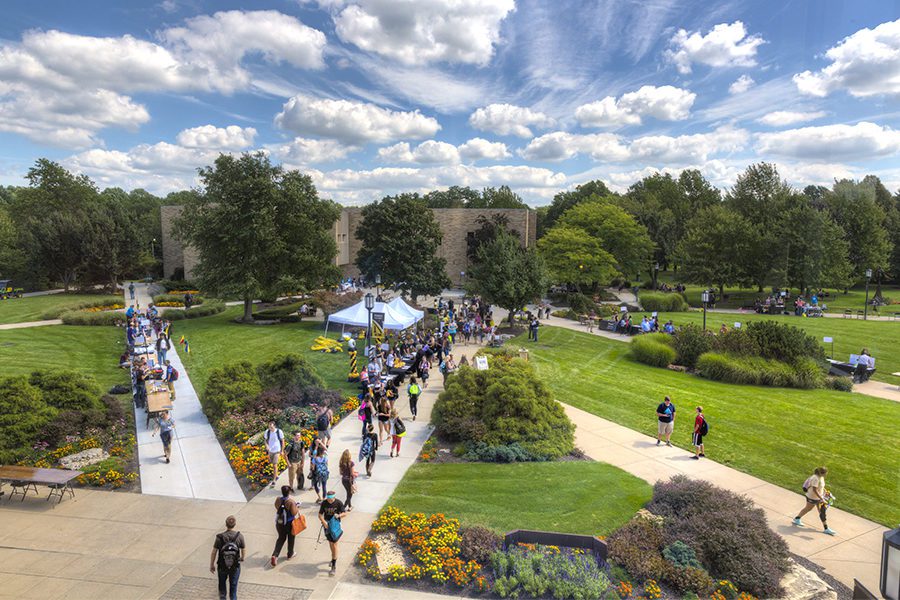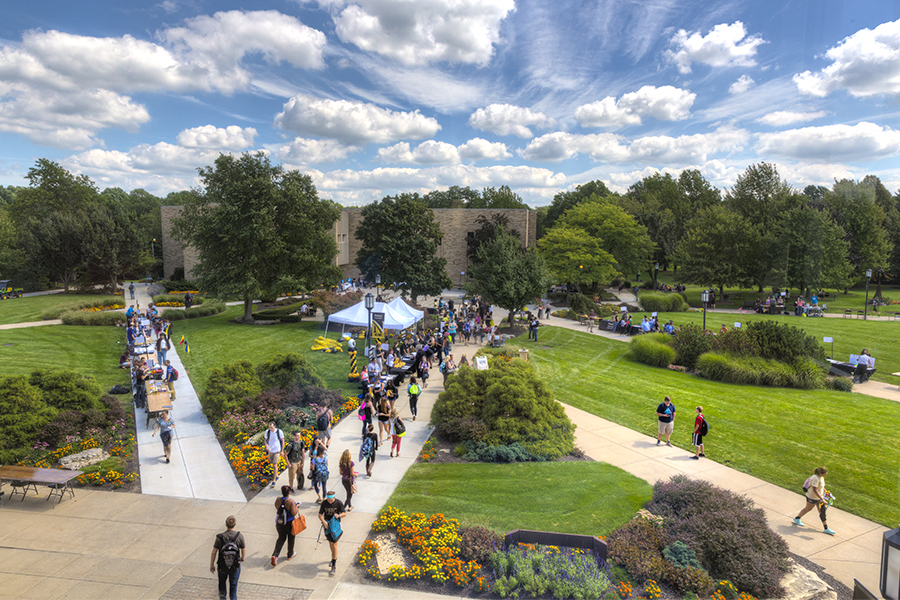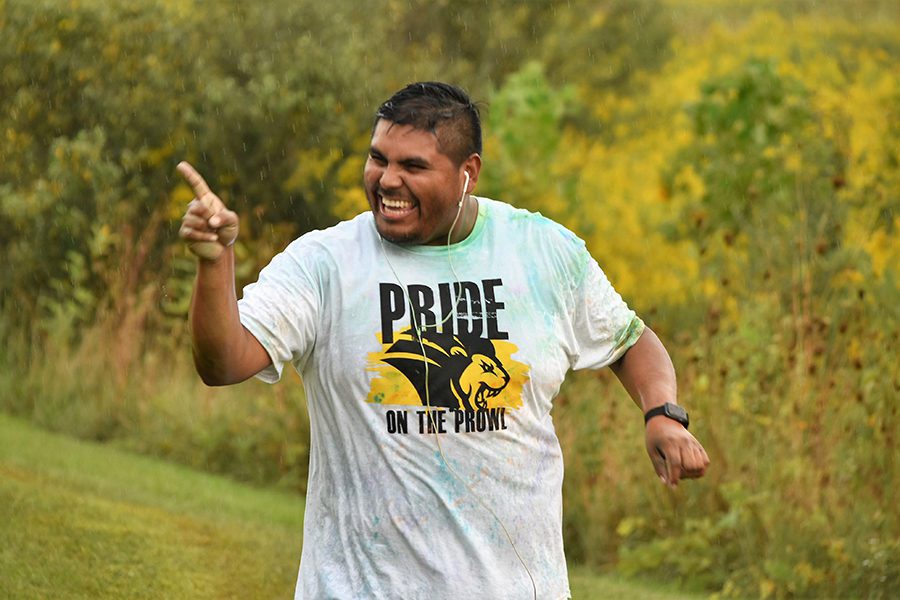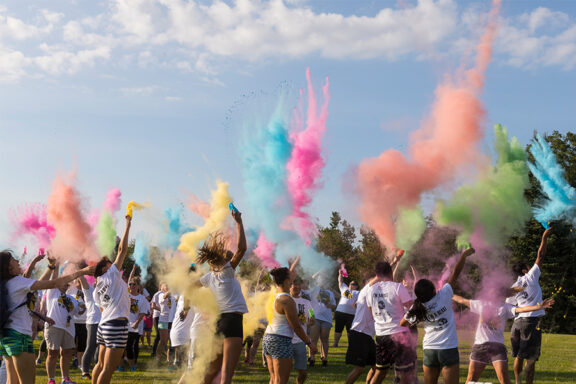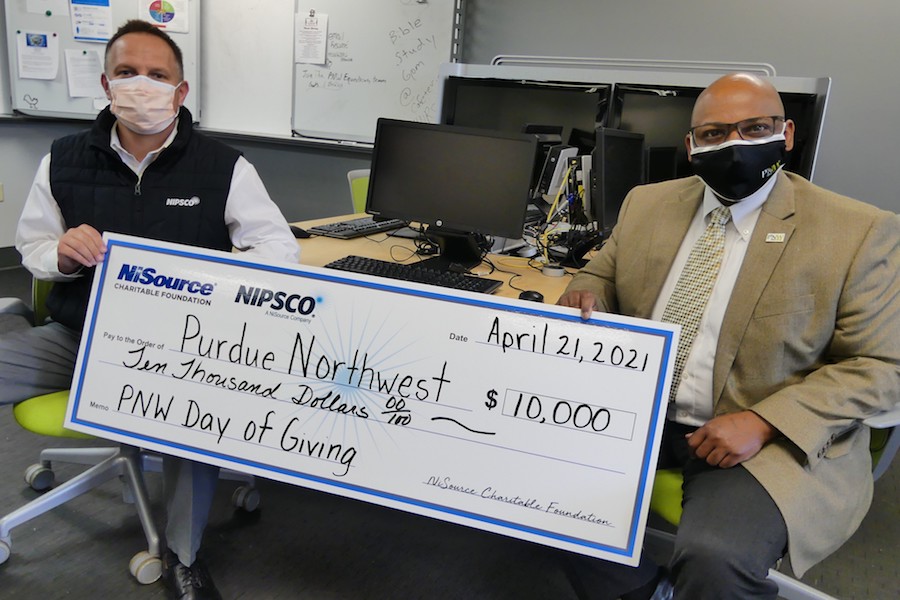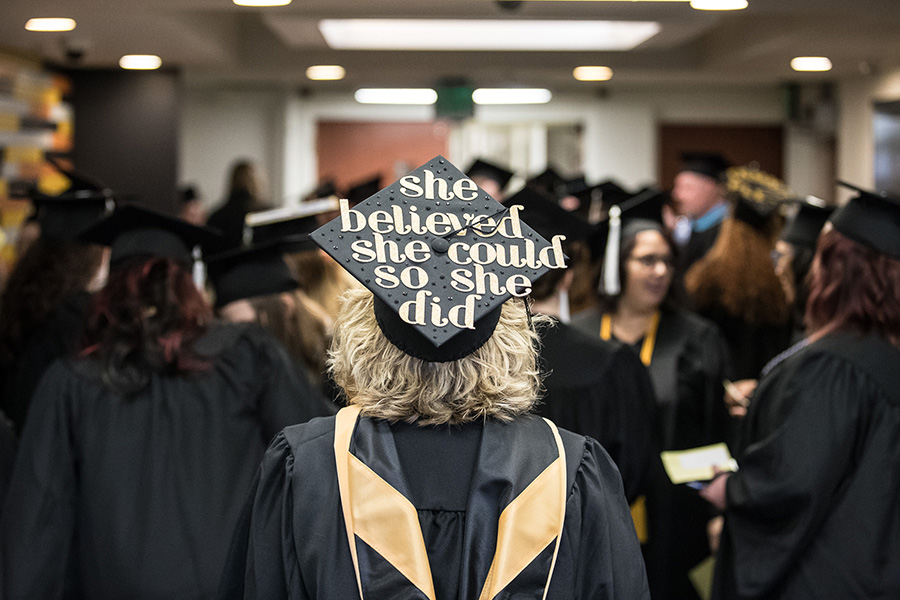 PNW Traditions
Welcome Weeks
Kicking off the semester, a series of events occur throughout the first week of classes to introduce students to all of the resources PNW has to offer.
Pride Stride
Show your pride with a 5K Fun Run/Walk. Participants will get blasted with color at this outdoor outing on PNW's scenic Westville campus.
Late Night Madness
We celebrate the start of Pride basketball season with food, games, contests and prizes.
Homecoming
From carnivals to painting windows across campus, this month culminates in basketball games at the "Mane Event."
PNW Day of Giving
This record-setting, 24-hour annual fundraiser invites the campus and community to come together in supporting the university.
Pancake Study Break
Held the Monday before finals week, the annual pancake study break is designed to give students a much needed break during a stressful week.
Commencement
PNW commencement is a time to celebrate as graduates, families, professors and supporters all gather to show pride in our newest PNW alumni!