Two Students in the College of Humanities, Education and Social Sciences Awarded Chancellor's Medallion
May 26, 2021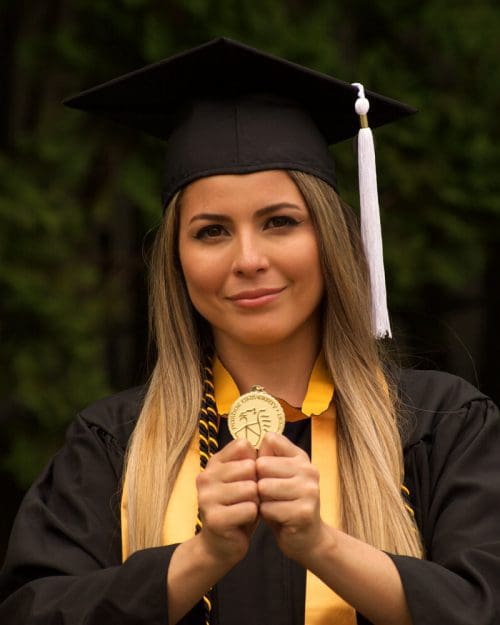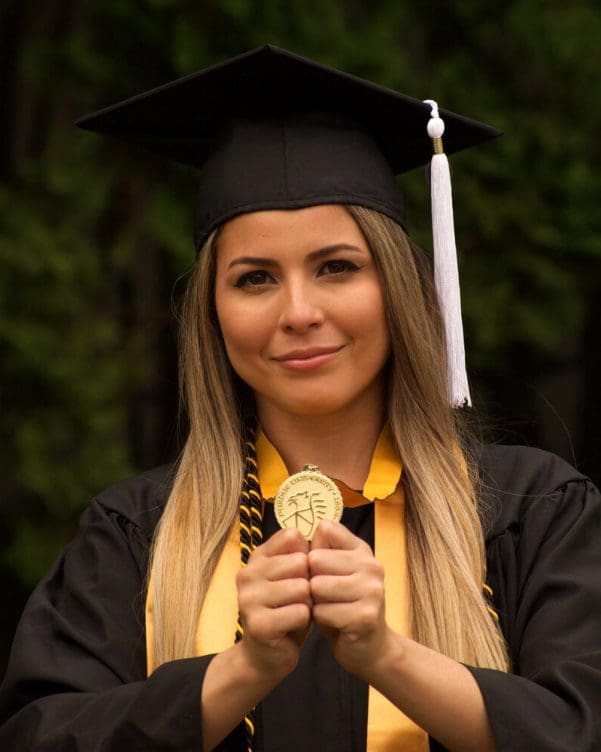 Two students in the College of Humanities, Education and Social Sciences were awarded the chancellor's medallion at the commencement ceremony on May 15.
The honor medallion is presented to graduating students who have achieved the highest grade point average within each of the academic colleges of PNW.
Amy Nieves
Recipient and psychology graduate Amy Nieves moved to Indiana from Puerto Rico. She served as a supplemental instructor for statistics and worked as social media assistant for the psychology department. She also served on the College of Education and Social Sciences' Student Advisory Board.
Nieves was a mentor for the TRIO program, the membership coordinator for Psi Chi and a member of The Honor Society of Leadership and Success. After graduation she plans to pursue her MA degree in Industrial-Organizational Psychology.
Kayla Vasilko
English graduate, Kayla Vasilko also received the medallion. Vasilko is excited to return to PNW in the fall as a graduate student helping to teach Communication 114.
She stated, "I really can't wait to help students start their PNW journey off strong, and have a lot of creative ideas to help them stay engaged with the course."
This summer she will be continuing her work with the LaPorte County Historical Society Museum to promote her work with the Anita King story, and the Independent Cat Society.