First-Gen Students
As a First-Gen Forward Institution, Purdue University Northwest celebrates and supports our first-generation students, connecting them with the resources they need to thrive.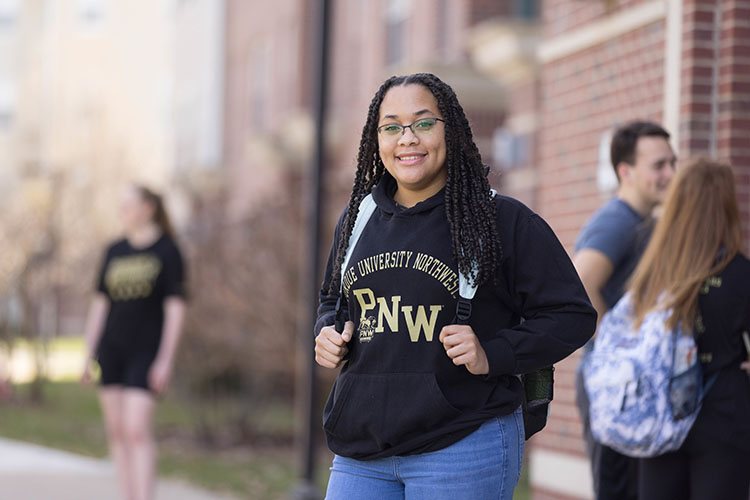 Being the First in Your Family to Graduate College…That's Powering Onward
What does it mean to be a first-gen student? First-generation students are defined as students who come from families where their parents or guardians did not complete a four-year college degree.
But first-gen students are more than that. You're trailblazers. Pioneers. An inspiration to us all.
You can also face doubts, fears and financial challenges as you adjust to life at college.
We're Here to Help
Our goal is to help PNW's first-gen students develop relationships with faculty, staff and other offices on campus to drastically improve your quality of life—and your ability to graduate with a degree.
If you are interested in engaging with the PNW first-gen community, learning more about what it means to be first gen or simply sharing your experience, please reach out to firstgenpride@pnw.edu.
As a first-generation college student myself, I know the importance of mentorships, connections and belonging at the university.




A First-Gen Forward Institution
Purdue Northwest earned national recognition for its efforts to support first-generation college students in attaining a degree. The Center for First-Generation Student Success included PNW in its 2022-23 First-Gen Forward cohort.

First-Gen Student Resources
Whether it's choosing the right classes for your major or getting support from our counseling center, our student resources can help you thrive.
Student Academic Support
All PNW students have access to free academic support services, including tutoring and supplemental instruction.
Inclusive and Welcoming PNW
At PNW, you will find space to be your truest self. We offer a culture of inclusivity, equitable treatment and welcoming opportunities for all.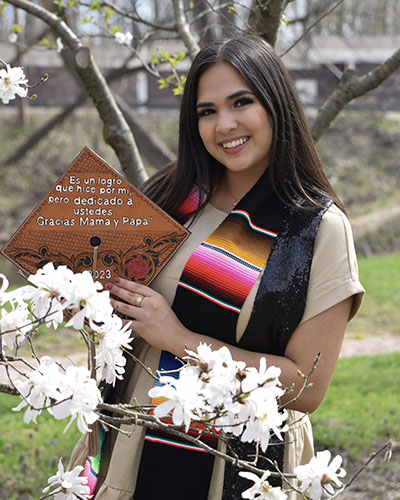 As a minority and first-generation student there were so many support services to take advantage of and so many people I could connect with and relate to.
---
Celebrating Your Success
A proud PNW tradition is honoring our first-gen graduates with silver cords as they graduate at Commencement! The special cords are a visible symbol of your commitment, hard work and perseverance.