Transferring Credits
An unlimited number of college credit can be transferred into PNW, but you have to earn a minimum of 32 PNW credits to earn a degree from Purdue University Northwest.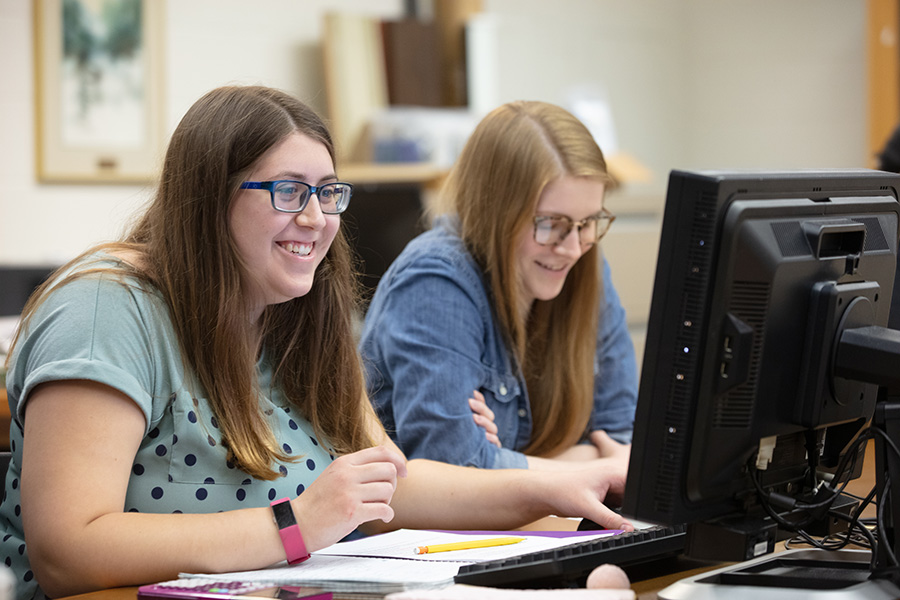 Transfer Credit Course Equivalency
The Transfer Credit Course Equivalency System is an online tool you can use to determine how credit may transfer to PNW. This system allows you to look up courses one by one to determine how they might transfer to PNW.
Explore how you can earn PNW credit for previous college coursework.
When you're admitted to PNW as a degree-seeking student, PNW's credit evaluators will evaluate your official college transcript(s) for possible transfer credit. Transferable coursework is defined as:
Credit earned at a regionally accredited institution.
Credit for college-level coursework (not remedial, less than 100 level).
Credit where you received a grade of a least C-.
It is important to remember that only credits transfers; grades do not.
Equivalent credit is fully transferable. Coursework not equivalent to a PNW course will transfer as "undistributed" credit and may be used at the discretion of your PNW academic department.
The PNW Transfer Equivalency System is a great tool you can use to see how your previous college coursework would transfer into your plan of study for your major. This system allows you look up courses one by one to determine how they might transfer to PNW. You may also use the plan of study for your desired major to assess how your credits may apply.
You may earn PNW credit from courses you took in high school that counted toward college credit. This is known as dual or concurrent high school coursework. An official transcript is needed from the college or university that administered the course to evaluate your coursework for possible PNW credit. Your official high school transcript cannot be used to award PNW credit.
Credit earned through PNW's dual credit program will be reflected on your PNW student record. You will not need to submit a transcript.
You may receive college credit for active duty military service. If you believe you should have a specific military course or experience evaluated, please contact your academic advisor.
Submitting Transcripts
You must send official transcripts with final grades to award credit. Official transcripts must be sent from the college or university that administered your coursework. The transcript can be sent electronically or in a sealed envelope.
Transcripts that are sent from a personal email, copied, scanned, faxed or in an opened envelope will be deemed unofficial. Coursework taken at a Purdue campus will already exist on your student record.
How to submit a transcript
The quickest and most efficient method is through an electronic transcript service (contact your institution's registrar office). Please have e-transcripts that require an email address sent to admissions@pnw.edu.
Credits can also be mailed to PNW from the institution that administered the course or  delivered in person to the Office of Admissions in a sealed envelope on the institution's stationery.
Hammond Campus
Enrollment Services Center
2200 169th Street
Hammond, IN 46323
Westville Campus – Schwarz Hall (Room 40)
Enrollment Services Center
1401 South U.S. 421
Westville, IN 46391