Spring 2022 Commencement
Congratulations to the PNW students who showed integrity, respect and courageousness in completing undergraduate and graduate degrees in Spring 2022! We can't wait to see how you Power Onward to remarkable futures.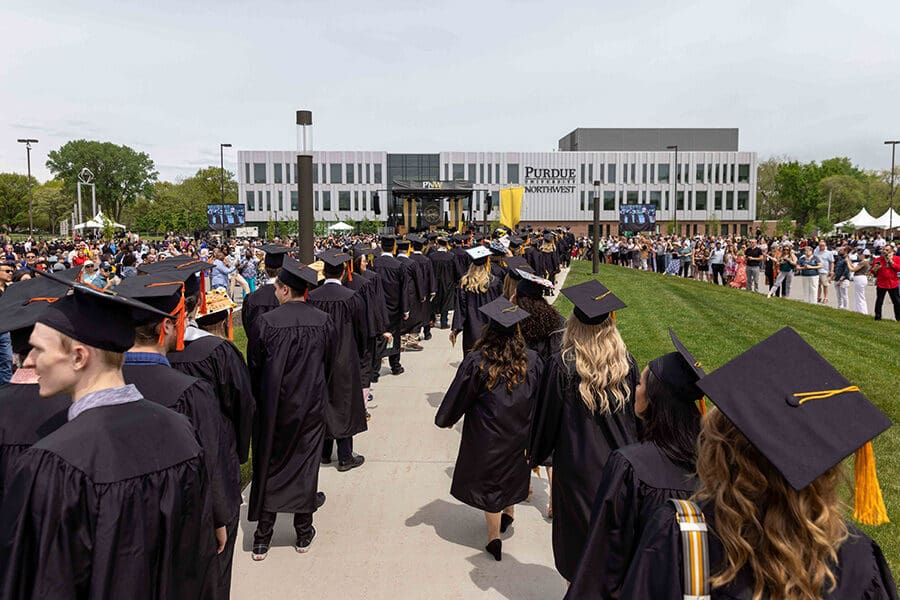 Celebrating Spring 2022 Commencement!
Congratulations to the 976 graduates recognized by Purdue University Northwest during an outdoor commencement ceremony on May 15!
Spring 2022 Commencement Snapshot
Relive the commencement ceremony in 19 seconds with this compilation of drone footage!
Spring 2022 Commencement Livestream
PNW Commencement in Photos
Marching In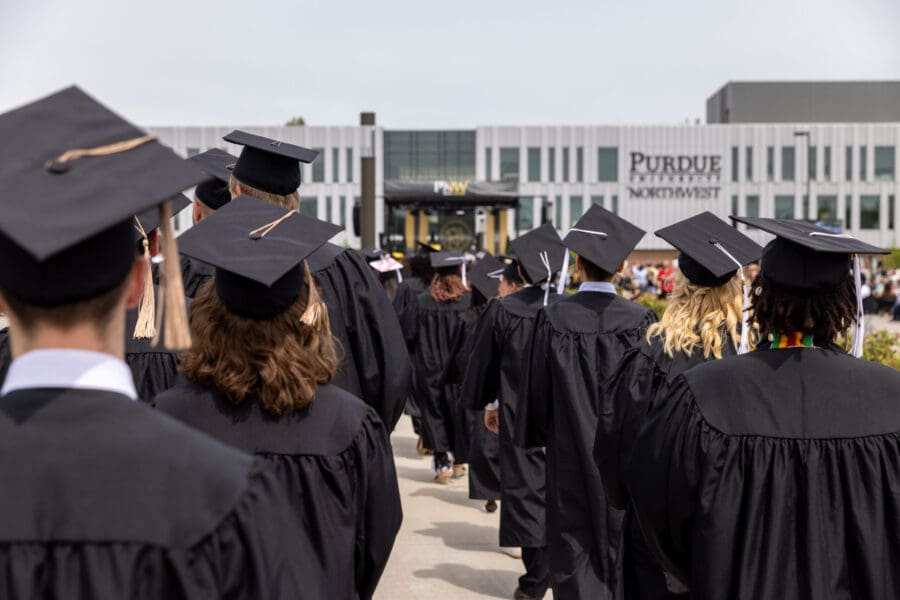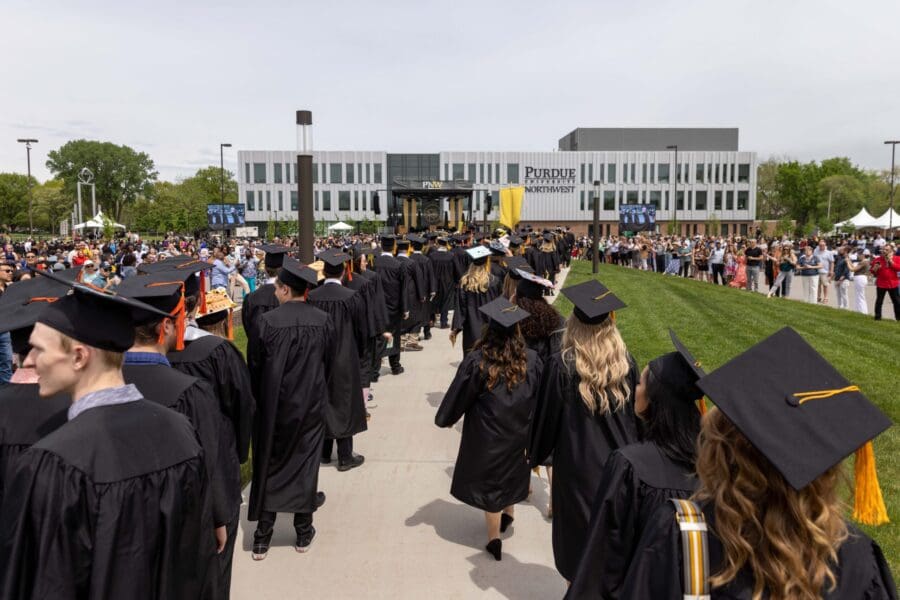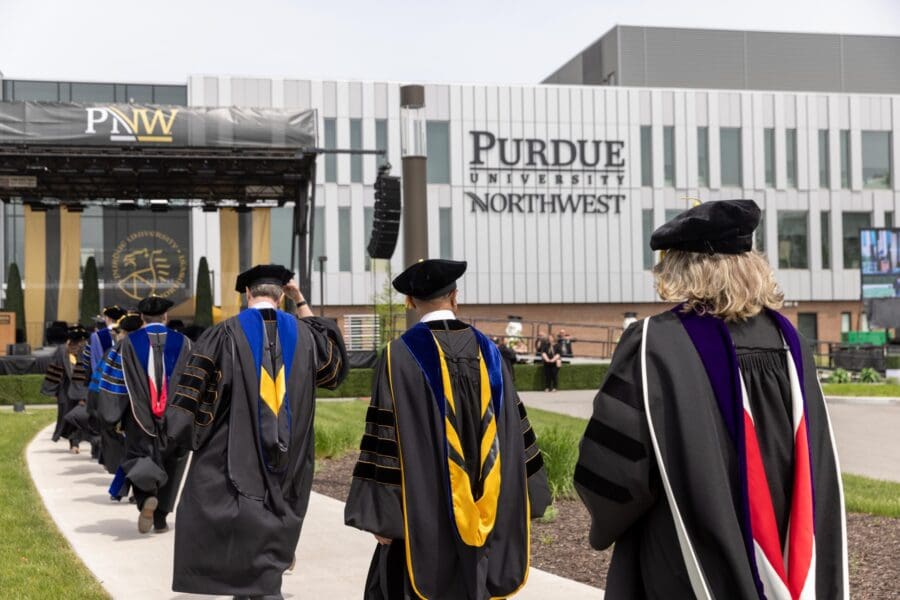 The Commencement Ceremony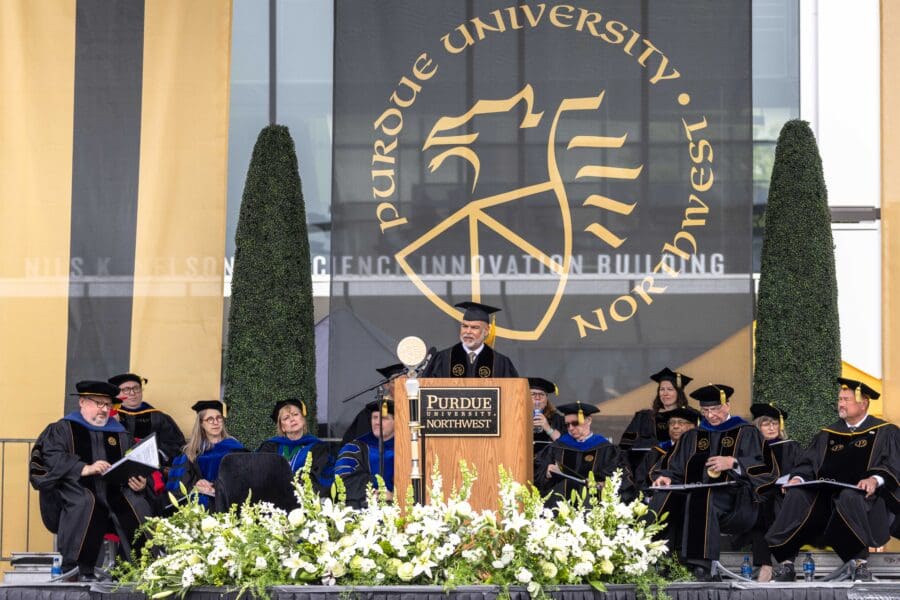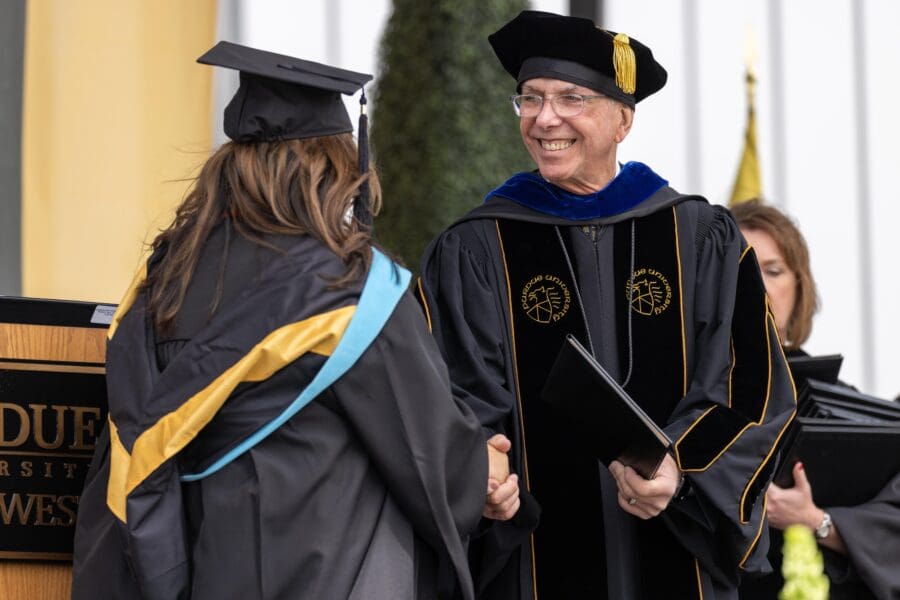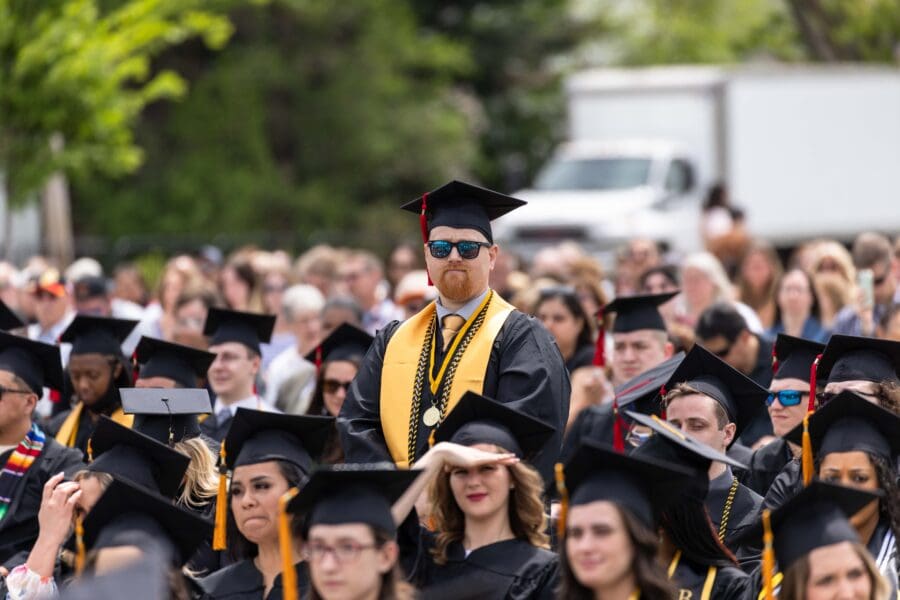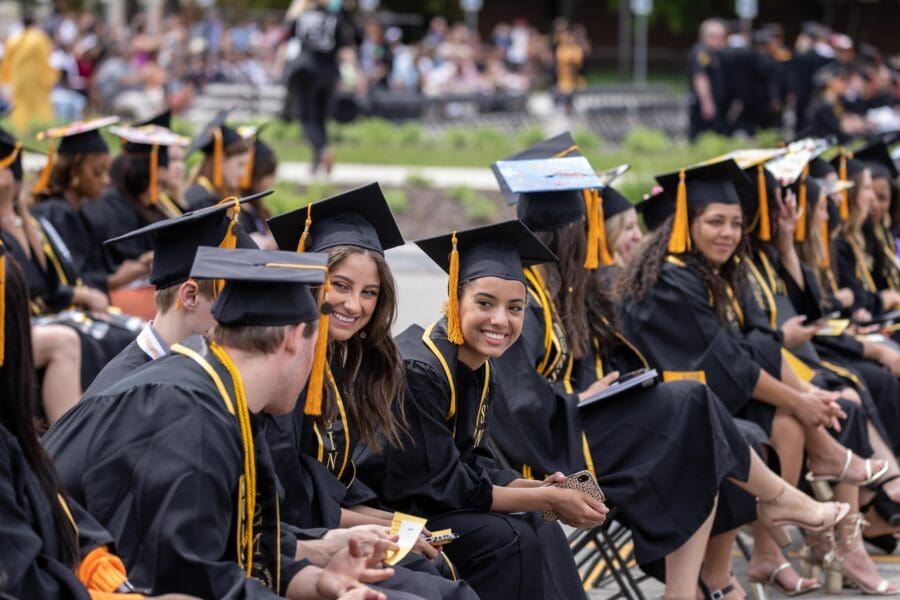 Grads Celebrating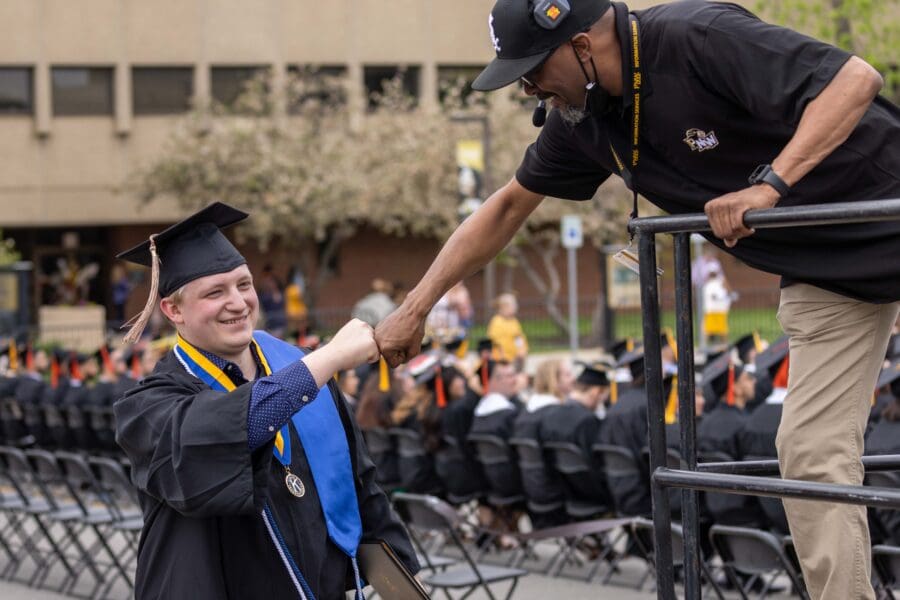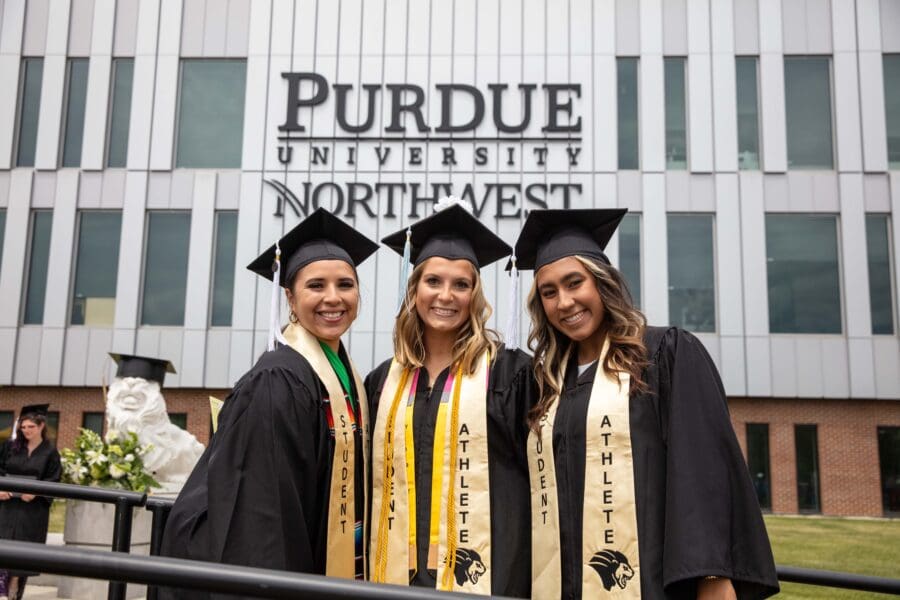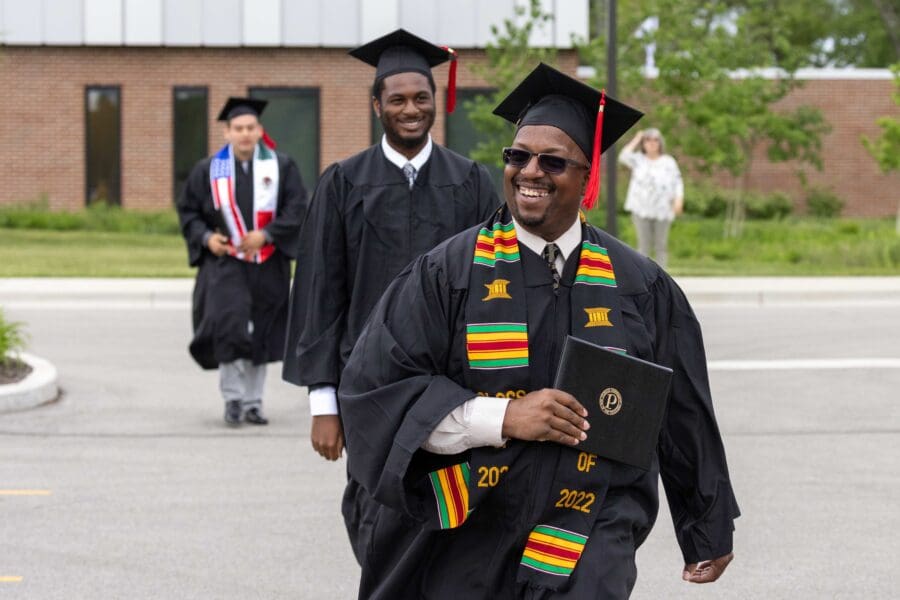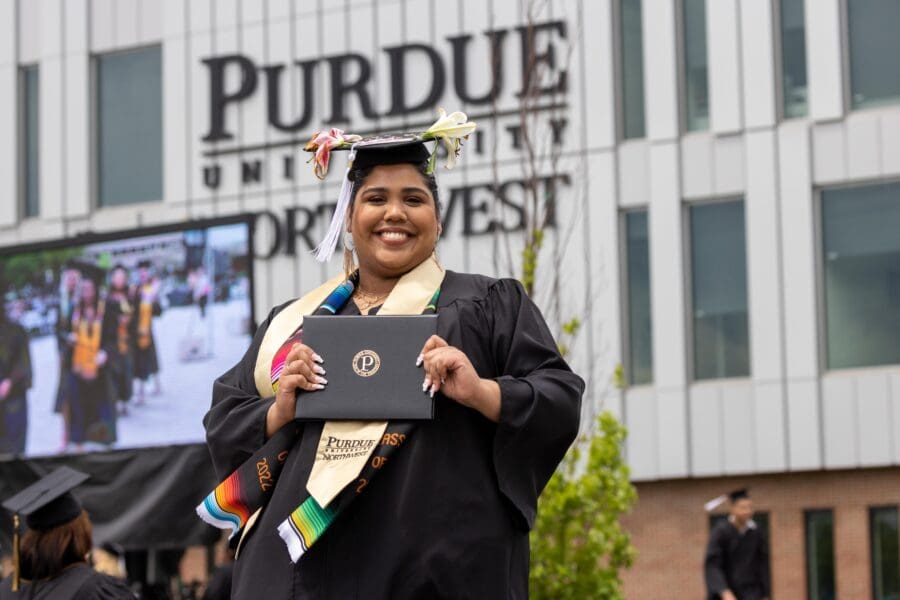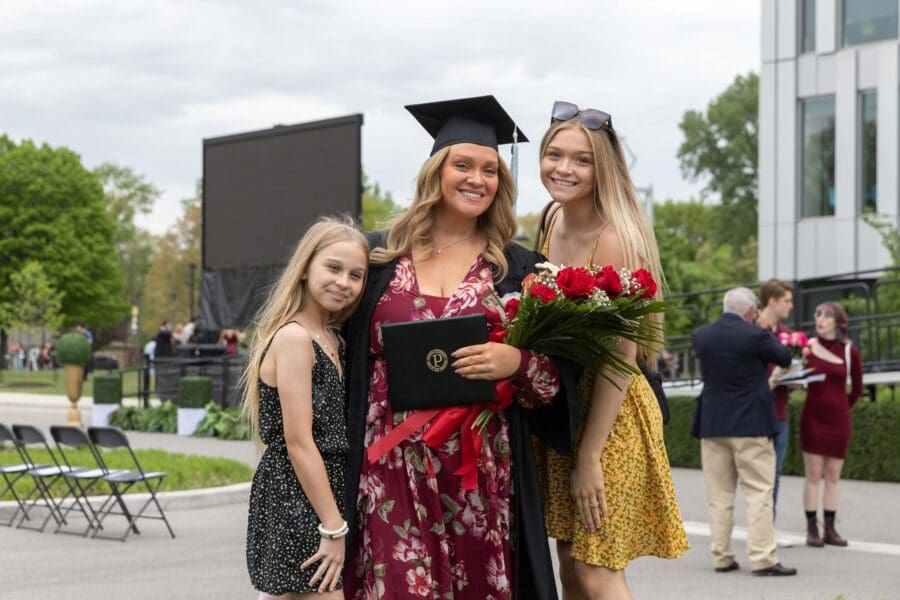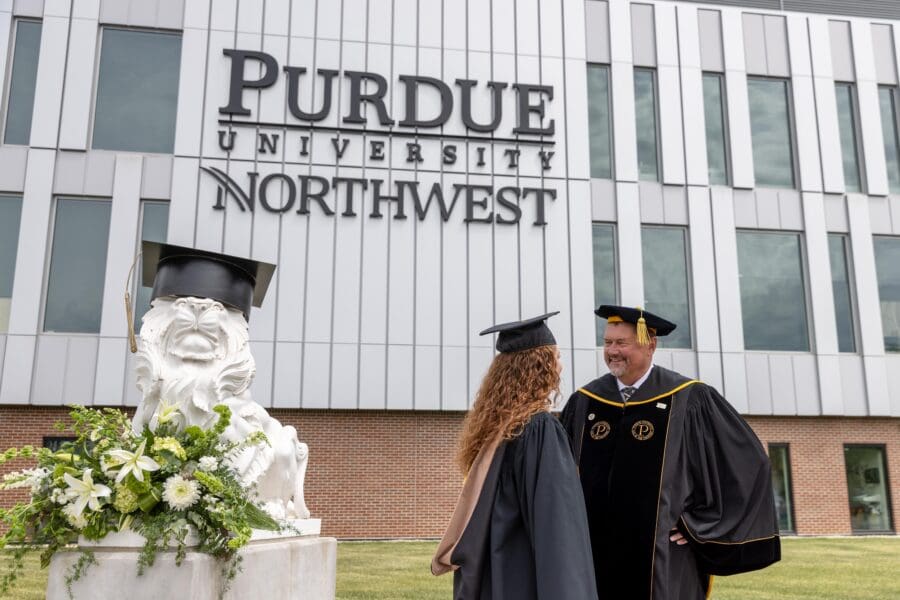 Commencement News Coverage
Some media outlets might require a paid subscription to access stories.
"'Everything has paid off': Purdue University Northwest students graduate" Times of Northwest Indiana
"Commencement a Celebration of New Normal for PNW Graduates" Post-Tribune 
"Purdue Northwest Graduates Told to Focus on 'Integrity, Respect and Courageousness'" LaPorte County Herald-Dispatch
"Purdue Northwest Support Leads to Success at the 2022 Spring Commencement" GreatNews.Life
"Purdue University Northwest Graduates Encouraged to Be Bold in Their Professional Careers" WIMS AM 1420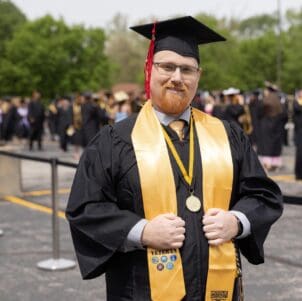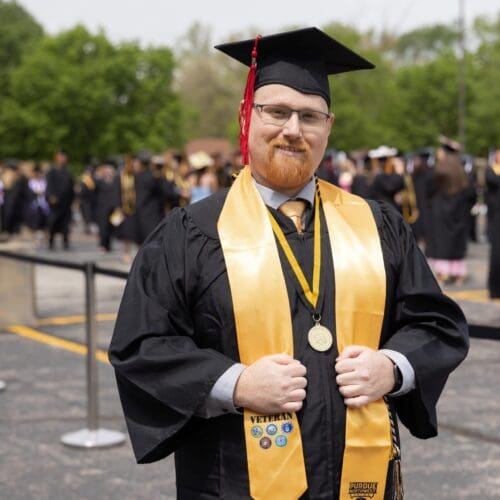 Chancellor Medallion Recipient: Meet 2022 PNW graduate Travis McKinney
Military veteran, former county sheriff's deputy, father and now college graduate. Travis McKinney, '22, graduated with a bachelor's degree in Computer Information Technology with a concentration in Cybersecurity from the College of Technology at Purdue University Northwest (PNW).
Chancellor Medallion Recipient: Meet PNW Graduate Nikoletta Kyriakakis
Chancellor's Medallion recipient, Nikoletta Kyriakakis, '22, earned a bachelor's of science degree in Nursing with a minor in Psychology.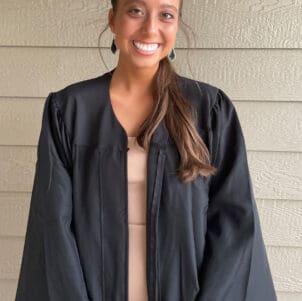 In service to others: Meet 2022 PNW graduate Sydney Hanson
Sydney Hanson, '22, is graduating with a bachelor's degree in Management and will also earn minors in Spanish and Marketing.