COVID-19 Visitor Guide
Need to visit PNW? See everything you need to know about COVID-19 and ensuring a safe experience for you and the PNW community.
What can you expect on campus today? Find out with the table below.
Phase 2
(Current)
Social Distancing Standards in Effect
Yes
Mask Usage
Required Indoors - See the Protocol
Courses
Instructors are beginning the process of migrating back to face-to-face and hybrid instruction for courses originally scheduled in those modalities.

See the Latest Upate
Library and Lounges
Open with appropriate distancing guidelines in place.
Fitness Centers
Phase 2 Plans in Effect - See the Plan
Dining Services
Grab and go only
Size Guidelines for All Gatherings
50 people or fewer

See Guidelines for Scheduling Campus Events
Show Your Pride. Share Responsibility
Help keep our community safe! These simple steps limit the spread of COVID-19.
You must wear a face covering when you are in a building, hallway, classroom, laboratory, washroom or common area. This simple act can help limit the spread of the virus. Face coverings also remind others to continue practicing social distancing.
If you are outdoors, you do not have to wear a face covering, but social distancing still applies.
Related Updates
Another strong step to limit the spread of COVID-19 is to practice social distancing, keeping a distance of about 6 feet from others.
Related Updates
Cleaning and disinfecting will be an important aspect of reducing exposure risks associated with COVID-19.
Remember, clean hands keep you healthy! Be sure to wash your hands with soap and water for at least 20 seconds.
All campus community members are asked to take part in minimizing risk of exposure and preventing the spread by cleaning and disinfecting the various areas of campus.
Related Updates
Your health and safety is our top priority. If you are not feeling well, please stay home, immediately contact your medical provider and follow their directions.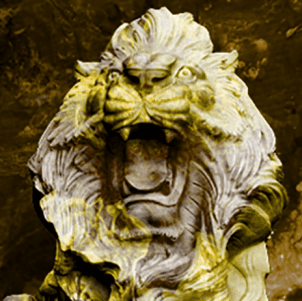 Concert to Celebrate the Start of Fall Semester: ROARING LOUD
We are planning a major festival and concert event in September to celebrate our return to in-person classes, and we are asking PNW students to choose the artist!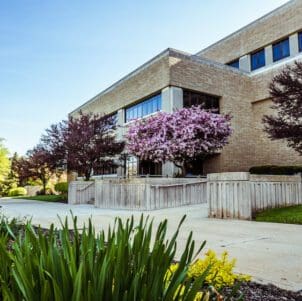 Availability of Moderna Vaccine at Westville Campus Vaccination Clinics
Following news that the CDC has paused use of the Johnson & Johnson vaccine, we are pleased to announce that PNW has partnered with the La Porte County Health Department and HealthLinc to ensure no disruption to plans for our vaccination clinic at the Westville Campus.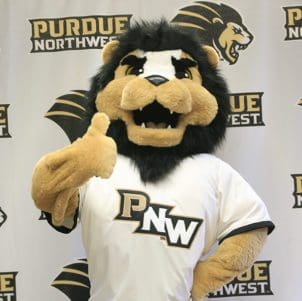 Vaccination Clinic at Purdue Northwest-Sign Up Information
We are excited to share that we are partnering with the Indiana State Department of Health and LaPorte County Health Department to offer vaccination opportunities on our Westville and Hammond Campuses!
Frequently Asked Questions
On Campus
Campus is open, although departments may be operating remotely or with reduced hours to promote social distancing. If you're coming for official university business, we recommend contacting the relevant department to learn more about their operating procedures.
Until further guidance is received, a face covering should be used as described below. An account has been established for the purchase of COVID19 personal-protection equipment. Please contact your department business manager for details.
PNW Face Covering Protocol for All On-Site Campus Members
When you are in a building, hallway, classroom, laboratory, washroom, common area, you must wear a face covering.
If you are faculty or staff member, and in your own office, you do not have to wear a face covering. When you leave your office and are in the hallway, your face covering must be on. When you are visiting another Purdue Northwest office, you must wear a face covering.
If you are outdoors, you do not have to wear a face covering, but social distancing still applies.
If you are at an outdoor event, with multiple participants, you must wear your face covering.
The intercampus shuttle and PNW campus shuttle have been discontinued due to health and safety concerns.
Your health and safety is important to us. Due to the outbreak of the Coronavirus (COVID-19), in-person campus visits are canceled until further notice. In the meantime, we encourage you to enjoy our virtual admissions information sessions. You can also set up a virtual appointment with an admissions representative.
PNW is test optional for the Fall 2020 and Fall 2021 admissions cycle. This means that for students applying to be part of the university's class of 2024 and 2025, the SAT and ACT standardized tests are not required. There will be no advantage for students who choose to take the tests, and no penalty for those who choose to not take the tests.
While CDC guidance does not indicate that COVID 19 can become a systemic pollutant in a building's heating, ventilation and air-conditioning (HVAC) system, PNW is taking measures to enhance indoor air quality in facilities.
The CDC recommends several practical things that you can do to protect vulnerable family members from your own work activities. These practices include the basics associated with practicing good social distance practices, wearing a face mask, frequent hand-washing, and avoiding public transportation.