COVID-19 Visitor Guide
Need to visit PNW? See everything you need to know about COVID-19 and ensuring a safe experience for you and the PNW community.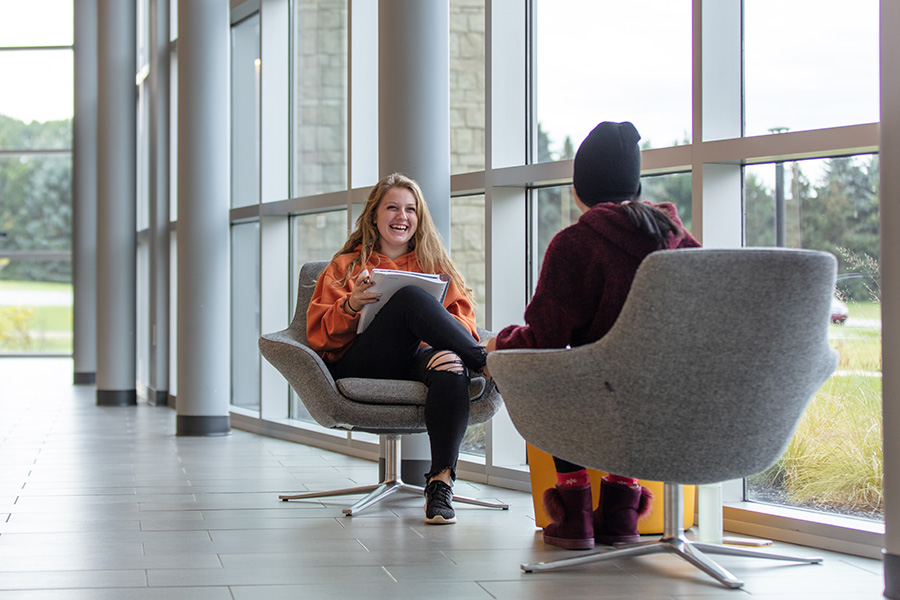 Current Status
Interacting today with Purdue University Northwest? Here's what to expect.
Unless explicitly stated otherwise, fully vaccinated individuals no longer need to wear face covering on campus.
Unvaccinated individuals are still required to wear face coverings indoors, maintain social distancing and monitor for COVID-19 symptoms.
What can you expect on campus today? Find out with the table below.
Fully Vaccinated
Not Fully Vaccinated
Social Distancing Standards in Effect
No
Yes
Mask Usage
Unless explicitly stated otherwise, fully vaccinated individuals no longer need to wear face covering on campus.

See Latest Guidelines
Required indoors or when social distancing can't be maintained outdoors.

See Latest Guidelines
Exposure to COVID
Individuals without COVID-19-like symptoms do not need to quarantine, stay home from work or be tested, as their risk of infection is low.
Individuals should monitor for symptoms of COVID-19. If symptoms develop, isolate, contact medical provider, and report any positive test to the PNW COVID-19 Test Results Committee.
General PNW COVID-19 Guidelines
Courses
Summer 2021 classes are fully remote. PNW is planning for an in-person Fall 2021 semester!

See the Latest Update
Student Organizations
No capacity limits. Attendees need to follow latest face-covering guidelines.
Athletics Teams
Spectators are allowed at home events.

See the Announcement
Fitness Centers
Phase 2 Plans in Effect - See the Plan
University-Owned Residence Halls
PNW housing is fully open, with social distancing and face-covering requirements in place.

See Housing Guidelines
Dining Services
Open for in-person dining.

See Menus and Hours
Size Guidelines for All Gatherings
No capacity limits. Attendees need to follow latest face-covering guidelines.
Essential Employees Work Location
On-campus
Non-Essential Employees Work Location
On-campus with supervisor approval. Student-facing services will have an on-campus presence during business hours.
University-Sponsored Travel
Updated to reflect latest public health guidance. See information for Summer and Fall.
COVID-19 Screening
Employees and students who aren't fully vaccinated are encouraged to take part in free university testing program starting first week of fall semester.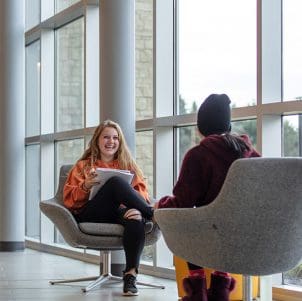 Updated COVID-19 Guidance for PNW
As the population of vaccinated residents grows and COVID-19 cases steadily decline, Purdue University Northwest will be transitioning some of its COVID-19 policies and procedures. Using the latest federal, state and local guidance, the university is adopting the following protocols, effective immediately.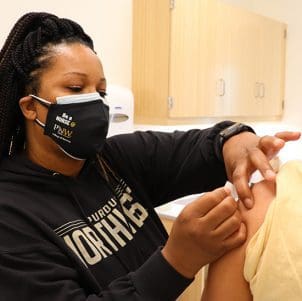 All students, faculty and staff affiliated with the Purdue University Northwest campuses are encouraged to participate in a new verification program once they have been fully vaccinated for COVID-19 to assist in PNW's efforts in managing the health and safety of the campus community.
PNW's Plans for the Fall Semester
We are looking forward to welcoming you back to a typical in-person experience for instruction and activities at PNW in Fall 2021. PNW is, and always has been, a face-to-face learning experience, and we are excited to get back to this in the fall. 
Frequently Asked Questions
On Campus
Campus is open, although departments may be operating remotely or with reduced hours as we prepare for an in-person fall semester. If you're coming for official university business, we recommend contacting the relevant department to learn more about their operating procedures.
The university has reviewed the recent CDC, state and local guidance regarding wearing face coverings and determined that vaccinated individuals no longer need to wear face coverings indoors when on campus.  All unvaccinated individuals are still required to wear face coverings while indoors and maintain social distancing, as well as monitor for COVID-19 symptoms.
Some programs may still require face coverings under certain circumstances.
Face coverings will not be required outdoors for anyone who is fully vaccinated, or who is not fully vaccinated but can maintain physical distancing.
Although the easing of face coverings requirements is an indication that the end of the pandemic is near, we expect our university community to continue to show compassion and grace to fellow community members. Wearing face coverings in public has become the norm for more than a year and many people, even those who are fully vaccinated, might have understandable anxiety as we transition into a new phase in the pandemic.
Your health and safety is important to us. Due to the outbreak of the Coronavirus (COVID-19), in-person campus visits are canceled until further notice. In the meantime, we encourage you to enjoy our virtual admissions information sessions. You can also set up a virtual appointment with an admissions representative.
PNW is test optional for the Fall 2020 and Fall 2021 admissions cycle. This means that for students applying to be part of the university's class of 2024 and 2025, the SAT and ACT standardized tests are not required. There will be no advantage for students who choose to take the tests, and no penalty for those who choose to not take the tests.
The CDC recommends several practical things that you can do to protect vulnerable family members from your own work activities. These practices include the basics associated with practicing good social distance practices, wearing a face mask, frequent hand-washing, and avoiding public transportation.