The world awaits: Meet 2022 PNW graduate Natalia Salazar
May 11, 2022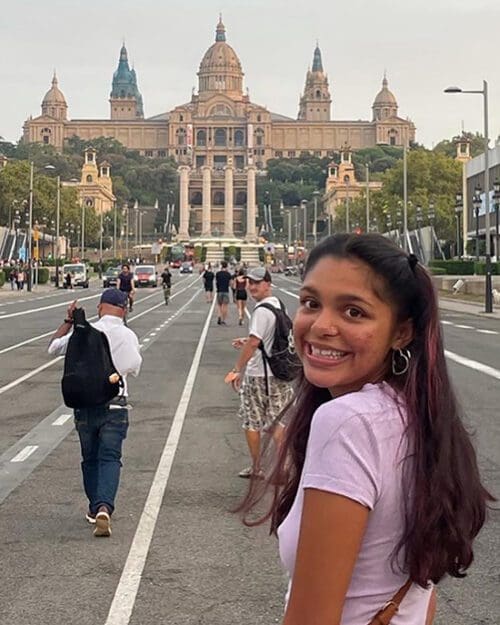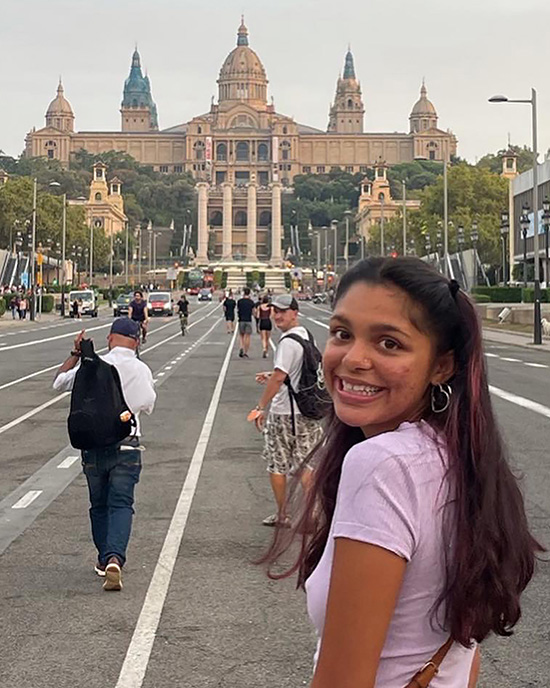 Looking forward to a career in international journalism, Natalia Salazar, '22, is graduating with bachelor's degrees in English, with concentrations in Writing and English Literature, and Foreign Languages, with a concentration in Spanish, as well as a minor in Global Studies from Purdue University Northwest's (PNW) College of Humanities, Education and Social Sciences. The Portage native will also receive a Writing for Interactive Media certificate.
As a scholar in the Ronald E. McNair Post-Baccalaureate Achievement Program, Salazar was able to conduct research and present at several conferences, including PNW's Days of Discovery and the Clement S. Stacy Conference.
The Honors College student was a member of the Social Justice Club, Vocal Company, as well as a supplemental instructor for the Introduction to Sociology course. Salazar also worked on campus in the Office of Instructional Technology and had the opportunity to study abroad in both Costa Rica and Spain.
Salazar will attend graduate school for Journalism.
How did you come to choose two bachelor's degrees, a minor and a certificate?
"I have always been interested in international relations and studies. Early on in college, I joined the McNair program and had professors who got me interested in research. Most of my research presentations focused on Latin American relations or race relations in the U.S.
When the pandemic hit it gave me time to reflect on what I wanted to do. I knew I definitely still wanted to do research on these issues but for a much wider audience. That's when I started to move more into journalism.
The English, Spanish, Global Studies and then the Writing for Interactive Media certificate were all geared towards me wanting to get a master's degree in journalism."
How do you think your involvement in campus organizations and activities helped define your success at PNW?
"I was able to take many of the activities and studies I was involved with and connect them. The McNair Program helped me advance my thinking and helped push me to do more.
I was able to take lessons from my Global Studies classes and connect them with my research focus in the McNair program and also to the issues we were working on in the Social Justice Club. I was then able to read, produce and express myself in English and Spanish because of my majors and the interactive media certificate.
Being really busy during my time in college, I definitely learned time management skills and how to multitask. I feel like I'm prepared for quick turnarounds, different and unexpected things that might happen in graduate school or in my future career."
Did you have a pivotal experience while attending PNW?
"Having the opportunity to study and work in Spain where I took five classes that were in my degree programs and also had an internship while I was there.
The experience provided me with a great opportunity to 'try out' living and working abroad before I fully committed to a career in international journalism. It confirmed to me that international studies and journalism are definitely what I want to do."
What words of advice would you share with prospective students looking to attend PNW?
"Don't be afraid to push yourself. You know yourself best so be your own advocate."
Was there anyone at PNW who inspired or encouraged you along the way?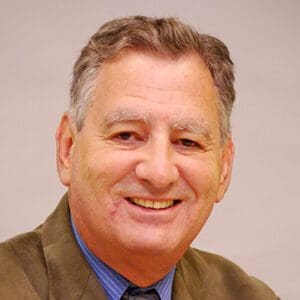 Alan Jay Spector, professor, Sociology Center for Global Studies
"Dr. Spector encouraged me to apply to graduate schools where I didn't think I had a chance of being accepted into their programs. I'm happy I applied because I did get in and he definitely played an important role. He also showed me how and what I can do to make a difference in the world."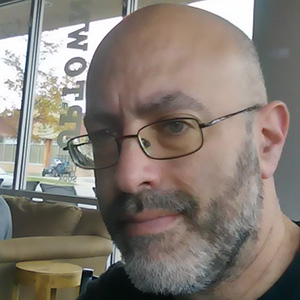 Jesse S. Cohn, associate professor, English and Director of Graduate Studies for English
"Dr. Cohn definitely helped show me that there's a lot more out there to experience."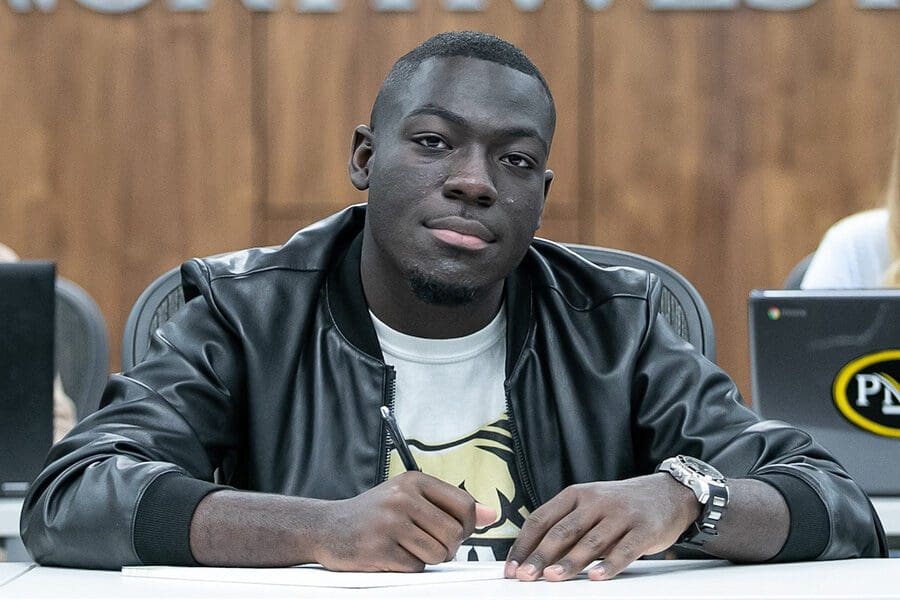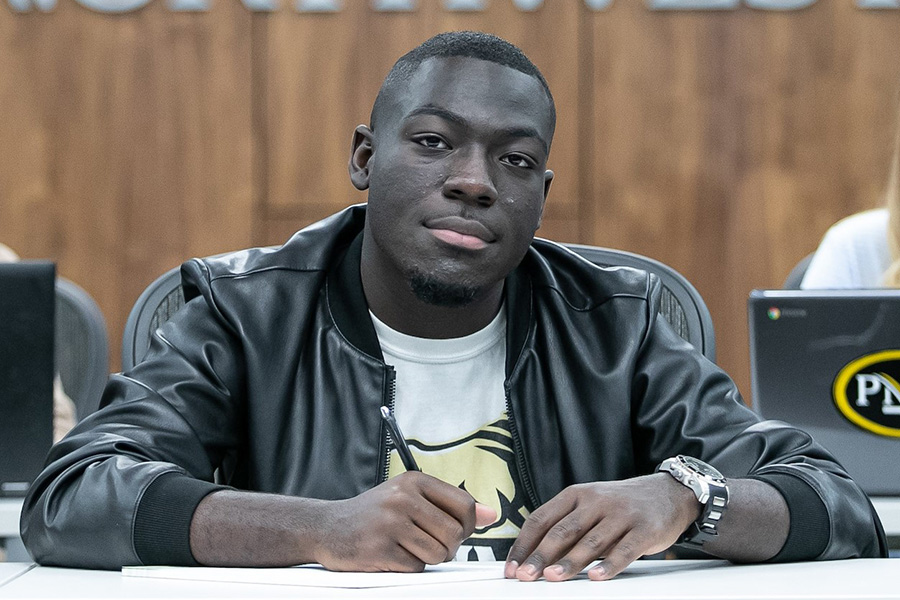 Meet the Spring 2022 Graduates
Discover what inspires our remarkable Spring 2022 graduates—and how they are Powering Onward to their futures.