For Employers
Looking for more information about how to hire PNW Pride candidates? We are eager to tell you why PNW students and alumni are a great fit for your organization and how together we can develop a recruiting plan to suit your needs.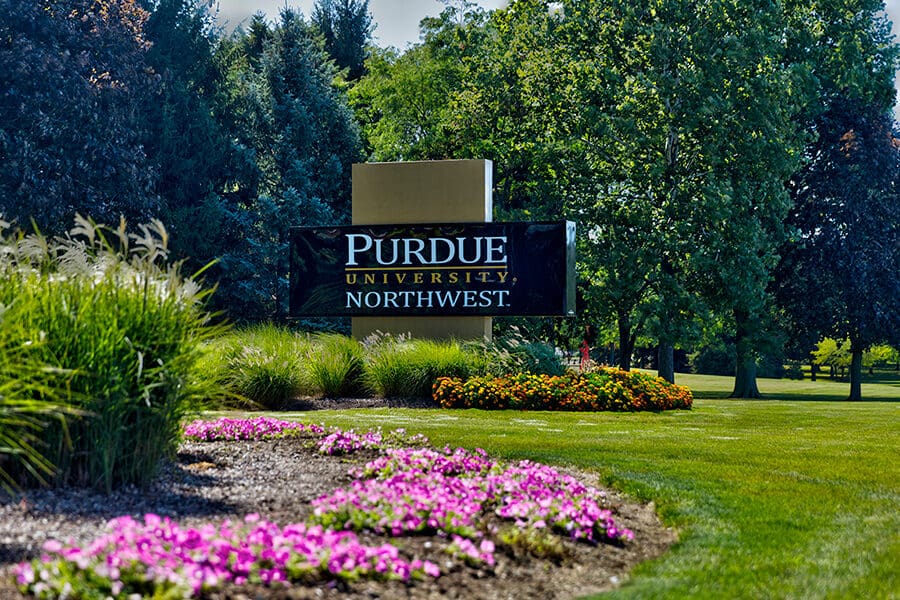 Employer Recruiting Policies
PNW's employer recruiting policies ensure that students and alumni are treated fairly and are being recruited for viable positions that align with our academic program offerings. Please familiarize yourself with these guidelines.
Targeted Recruiting Options
On-campus recruiting activities, such as job fairs, information sessions and informal table recruitment can be hosted virtually and/or in-person on both PNW campuses. The Career Center team will work with you to execute your recruiting plans.
Targeted Recruitment dates for Academic Year 2023-24:
Fall Semester: September 4, 2023 – December 1, 2023
Spring Semester: January 8, 2024 – April 26, 2024
Share a Targeted Recruiting Request
Request for Student & Alumni Resumes
Posting Jobs and Internships
Purdue Northwest is part of the Handshake network of colleges and universities. Employers who would like to list open positions for Purdue Northwest candidates must register for recruiting privileges through Handshake. There is no charge to post and you can list as many postings as you would like. The Career Center team reviews all recruiting request and job and internship postings for compliance with our employer recruiting policies.
Register on Handshake and connect with PNW!
Internship Services
Students at PNW realize the importance of gaining practical experience from internships. They seek internships locally during the Fall and Spring semesters and a small number seek nationwide internships in the summer months.
At PNW, because of the diversity of our degree programs, our internship "program" is decentralized. This means that each academic unit has an established policy on internships in reference to their degree programs.
We expect you to provide career-related work experiences that are of sufficient challenge to college-level students. In addition to providing work that contributes to your organization's mission, we also hope you actively support the student's learning endeavor. That person should:
Provide a clear job/project description for the work experience
Orient the student to the organization, its "culture" and their work assignment(s)
Assist the student in developing/achieving personal learning objectives
Offer feedback to the student on a regular basis
Complete any formal written evaluations throughout and at the conclusion of the work experience (as required by the faculty advisor).
In order to comply with Federal Labor Laws, internship must either be paid or for academic credit if they are at a for-profit agency. Non-profits and government agencies may host interns without awarding any compensation. If you would like to offer an internship for academic credit, please contact the Career Center for assistance.
The Career Center does not award nor arrange for academic credit for internships. It is the responsibility of the student to seek approval for academic credit from the appropriate academic department prior to accepting an internship for credit.
We encourage all companies and organizations to consider offering compensation. This will help you to attract more quality candidates, as well as solidify time commitments from interns.
Many students work their way through college and often give up part-time employment to take an internship, so receiving some form of remuneration is appreciated. Average hourly pay for interns ranges from $8-$20 an hour.
Work hours for interns during the Fall and Spring semesters should be in the area of 10-20 per week, and can reach up to 40 hours per week during the Summer. Employers are encouraged to be flexible during times such as midterms and finals.
Orientation program. A formal or informal orientation program was provided which included a tour of the facility, introduction to co-workers, review of policies and procedures, and familiarization with the company structure, philosophy and culture.
Expectations established. Expectations regarding performance and behavior established and clearly articulated by the supervisor.
Active participation. Whether their project involves working with clients, coworkers, or alone, interns want to be involved! Involving them in many projects allows them to learn quickly, which benefits everyone.
Challenging assignments. Assignments that utilize the interns full range of skills and abilities (75% of duties were career related and no more than 25% of duties were clerical).
Career Center Staff
Career Center staff can help with recruiting PNW students for available job openings. If you are an employer looking to recruit PNW students, please contact the staff member that alphabetically corresponds to your company name.
Employers 0-9, A-H
Joelynn Stephen
Director of Career Services

---
Employers I-Q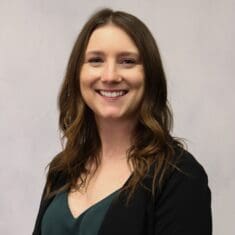 Katelyn Caragher
Career Consultant

---
Employers R-Z
Zachary Jones
Assistant Director, Career Development

---