Concerned About A Student
Explore the Counseling Center's tips for recognizing and responding to students in crisis.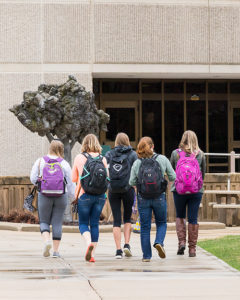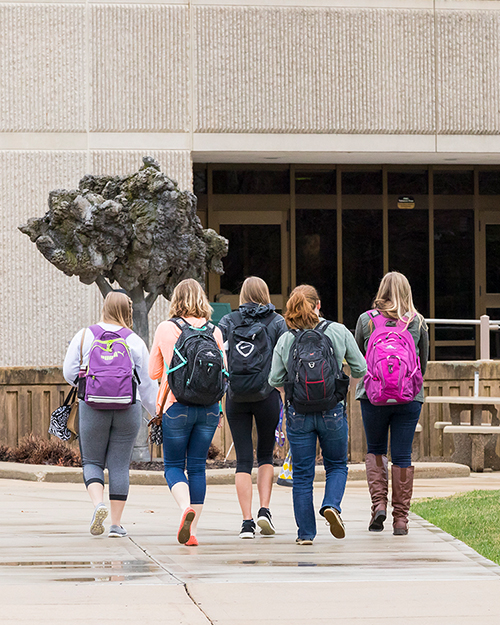 College students typically encounter a great deal of stress (academic, social, family, work and/or financial) during the course of their educational experience. While most students cope successfully with the demands of college life, for some the pressures can become overwhelming and unmanageable.
All of us at some time in our lives may have hard days. However, significant distress experienced over a period of time may suggest a more serious problem. Given the increase of the stressors, anxiety, depression and other serious mental health issues that college students experience, we are encouraging all faculty and staff members to assist students by utilizing these tips.
The tips provide guidance on how to recognize behaviors and symptoms of stressed, distressed, disturbed and dysregulated students and how to provide referrals to a student you are concerned about.
Stressed Students
These students usually display behaviors that do not disrupt others or even the class.  Students who are stressed, may be stressed for a variety of reasons that could include:  feelings of not belonging or being isolated and/or homesick, being academically unprepared, having financial problems, personal or family issues, falling behind in classes, and struggling with finding a balance between extra-curricular activities, work, one's personal life and school.
Mildly Troubled (Distressed) Students
These students may exhibit behaviors that do not disrupt others but may indicate something is wrong and that assistance is needed.
Moderately Troubled (Disturbed) Students
These students may exhibit behaviors that indicate significant emotional distress. They may also be reluctant or unable to acknowledge a need for personal help.
Severely Troubled/Disruptive Students (Dysregulated)
These students may exhibit behaviors that signify an obvious crisis that necessitate emergency care. These problems are the easiest to identify.
Campus Resources
If you have questions or are uncertain about a student, please contact one of the resources listed below.  Each of these offices serves as consultants and resources to faculty, staff and students.
Counseling Center
The Counseling Center is a comprehensive service established to serve the Purdue University Northwest campus.
The Career Center
The Career Center assists individuals with writing résumés and cover letters, mock interviews, networking opportunities, job search assistance and career-related advice.
Veteran Services
Veteran Services is designed to create a community of university personnel, students and community agencies to provide support to veterans and student service members in completing their educational goals.
Housing and Residential Education
The staff in Housing and Residential Education work with residents to promote the development of residential communities in which courtesy, respect and consideration for others is paramount.
McNair Program
Participants in the McNair Program are college students from disadvantaged backgrounds who have demonstrated strong academic potential.
PNW Accessibility Center
Students with documented physical, learning or emotional disabilities are eligible for appropriate accommodations once they provide acceptable disability documentation.
Equity, Diversity & Inclusion
The Equity, Diversity & Inclusion goal is to create an atmosphere and environment that is diverse, inclusive and open-minded.
Office of the Dean of Students
The Office of the Dean of Students promotes responsibility, accepting consequences of behavior and encourages honesty, integrity and respect among members of the Purdue University Northwest community.
Student Academic Support
Student Academic Support offers free tutoring and supplemental instructors in a variety of university disciplines.
Student Life
Student Life engages students through various campus activities and houses new student orientation, co-curricular transcripts and student ID cards.
University Police
A safe and secure campus environment is the top priority for University Police.
Writing Center
The Writing Center provides services to all students, faculty and staff to assist them with their writing endeavors.