Earth Week: Sustain PNW
April 22, 2021

-

May 1, 2021
Join us during Earth Week (April 22 to May 1) to discover more about sustainability at PNW—and how you can help.
Full Event Listings
Nature Art Contest
Nature is beauty, so let us capture it with some art. This is your chance to vote for an original work and choose who will win an Amazon Gift Card!
Congratulations to our winners!
First Place ($100): Autumn Rose Fisher
Second Place ($50): Alina Franco
Third Place ($25): Farida Akhmadullina
---
Sustainable Dining at PNW
Stop in at the Oaken Arbor Cafe in SULB in Hammond and add your commitments to be more sustainable to the board by the cash register. Check the link below to see Chartwells' sustainability commitments for dining at PNW. Some examples are:
rBGH Free Milk and Humane/Cage-free Eggs
Locally Grown Produce, when available
Kitchen Waste Tracking and Reduction Program
Chartwells Sustainability Commitments
---
Earth Day Clean Up at The Dunes
April 22, 11:30 am to 3:30 pm
Indiana Dunes State Park
Let's work together to clean up our local beaches and parks! Participants received a goodie bag with a reusable tote bag and straw, plant seeds and a t-shirt *while supplies last.
The clean up is hosted by the PNW Student Government Association and the Honors College.
---
One Book One Community: A Discussion with Anthony Ray Hinton
April 22, 2:30 to 4 p.m.
Join for discussion and dialogue with Anthony Ray Hinton, author of the book "The Sun Does Shine: How I Found Life, Freedom, and Justice."
---
Volunteer Day: Woodcock Habitat
April 24, 9 to 11 a.m.
Gabis Arboretum
On April 24, Gabis Arboretum's monthly volunteer day focused on the woodcock habitat at the arboretum. This volunteer day is perfect for people who are interested in gardening, tree planting, native plants, invasive removal or just love being outside.
---
Sustainability at PNW
April 26
Join PNW faculty and learn about their work on sustainability, from Sustainability in Manufacturing to Sustainability at the Olympics.
---
S.H.I.N.E's Spring Forward Walk and Garden Reveal
April 27, Noon to 1 p.m.
Gabis Arboretum
At this event, guests walked socially-distanced on the trails at Gabis Arboretum. The S.H.I.N.E Remembrance Garden that has been under construction will be revealed as well.
---
Tree Campus USA on Purdue University Today
April 29, 8 am
Tune in to WJOB 1230-AM or 104.7-FM for the Purdue Northwest Today program. Meet the Tree Campus USA Committee and learn more about PNW's recognition as a Tree Campus – Higher Education.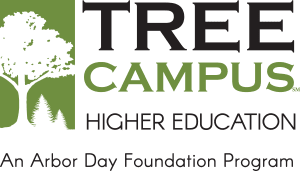 ---
Leadership Institute Food for Thought Lunch and Lead
April 29, Noon to 12:45 pm
Focus on Sustainability: Scaling the Circular Economy
Garr Punnett, the Chief of Staff at Rheaply, shared his experiences working in an emerging field for an innovative tech company based in Chicago.
With a B.A. in Economics, Garr began his career helping produce inspirational programming such as Super Soul Sunday and special interviews for the Oprah Winfrey Network. Post his stint in the entertainment industry, Garr decided to pursue a passion for environmentally / financially viable commercial solutions and graduated with a Master of Sustainability Solutions from Arizona State University.
As Chief of Staff, Garr has led Rheaply by leveraging his unique experience in production, sales and climate tech to assist large academic, government and Fortune 100 enterprise partners in building technology that empowers zero waste and circular solutions.
Presented by the Leadership Institute at PNW
---
Arbor Day Tree Plantings
April 30, 2 p.m.
Join members of the Tree Campus Committee and the Student Government Association to plant trees on each campus and the arboretum in honor of Arbor Day.
Westville: Meet in front of Schwarz
Hammond: Meet at the south SULB entrance
Gabis Arboretum: See the Event Listing
---
Arbor Day Sunset Hike
April 30, 6 to 7:30 p.m.
Gabis Arboretum
Trained volunteer naturalists will lead your group through the arboretum after hours. Enjoy the sunset while learning about the wildlife and plants around you. This guided hike is free with admission. Admission is $10 per car load.
---
Advanced Tree ID Webinar
May 1, 2 to 3 p.m.
Do you have some experience with tree identification and want to learn more? Did you take one of our previous tree identification webinars for beginners? If so, then this webinar is for you.
Join ecologist Joseph Eisinger to dive deeper into tree identification. In celebration of Arbor Day, become an expert at tree identification and impress your friends and family or just expand your knowledge.
Those who register for this course will receive an email with details about accessing the Zoom class.
To request a disability-related accommodation, please contact the Office of Equity, Diversity and Inclusion five days prior to the event at edi@pnw.edu, 219-989-2163 (Hammond Campus) or 219-785-5545 (Westville Campus).