Lionhearted Leaders: Afshin Zahraee
March 2, 2022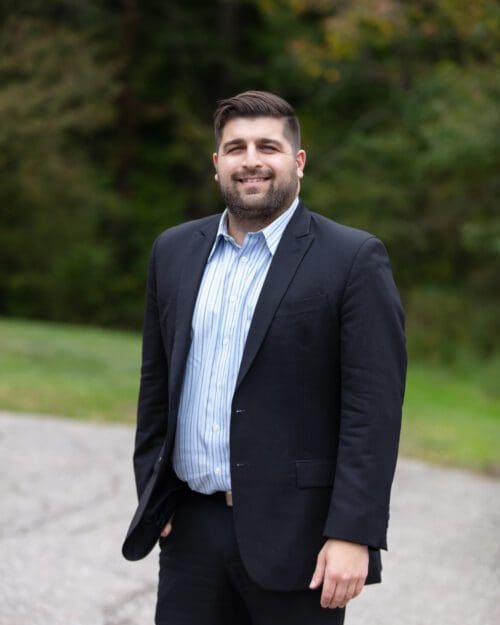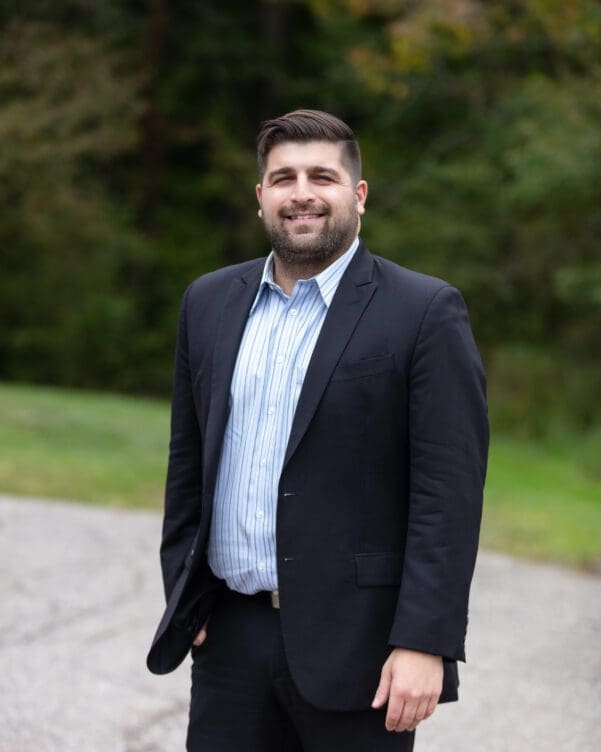 Afshin Zahraee commits to looking at the glass half-full
Afshin Zahraee, assistant professor of Construction Engineering and Management Technology in the College of Technology, likes to think back to his fall 2019 Strength of Materials class when students took their first exam. It didn't go how he expected — the majority of his students underperformed. He chose to respond constructively.
"You have to step back and think, 'why did this happen?'" Zahraee says. "I was a little upset, but how can I let them know I want them to do better without getting angry at them? This shouldn't turn into wagging your finger, because they might not respond well or like you very much."
Zahraee huddled with his students after that exam. He reassured them that he and they are on the same team, and that he believed they could do better. When exam performances improved throughout the rest of the semester, he partially credited his positive reinforcement.
"Life's a lot more fun when you're positive," he says. "Everyone has their flaws, but when students and people put good things together, it's amazing."
A revamped approach
Zahraee credits the Center for Faculty Excellence and the Office of Instructional Technology for helping him reimagine how to better connect with students, especially with educational changes posed by the COVID-19 pandemic. Zahraee recently completed the Association of College and University Educators course in Effective Teaching Practices along with other PNW faculty members in his cohort. Zahraee credits the two organizations with reshaping his perspective to view students holistically and through a modern lens.
Zahraee also encouraged students to check in with him, whether during class or in office hours, to alert him when they weren't fully comprehending material or if he could explain it differently. He surveys students to ask them what they like about a class, what they would improve, and what teaching technique they might like him to change. He also likes to make lists for them, as some students can be "scatterbrained" as young adult learners.
Zahraee wants to be different for his students. He can empathize because of his own frustrations he occasionally felt as an undergraduate student at Purdue West Lafayette.
"I felt if I had negative thoughts, then I would have a negative output," Zahraee says. "How about I try seeing the positives? Inherently people are good. If you're calm, patient, and foster a positive attitude, your students will feel positive too and be more likely to fix their mistakes. I like to tell myself that when negative thoughts come, remember why you want to improve it."
High expectations
Zahraee also is the faculty supervisor for the Construction Club. He likes to motivate his students with a striking fact from the American Society of Civil Engineers: U.S. infrastructure has a C- grade.
"Would you want to walk home with a C-?" Zahraee asks. "If that doesn't sound good to you, then let's come together and do something within this region and make an impact on the area."
Zahraee enjoys PNW's mission to serve as a resource for the metropolitan area. His Construction Club students work on projects, whether personal or external, to seek solutions in architecture, materials, electricity, plumbing, and heating and cooling, to name a few. He even gives them the responsibility of researching prices and quotes for materials and pricing. A shining example of that at PNW is the bell tower currently under construction.
 "When you offer projects that are not closed-ended, students are very receptive to it," Zahraee says. "It also helps us as instructors because I'm learning too. If you stay stuck in certain ways or focus on a certain set of facts, it could become outdated down the line."