Safe Zone
Safe Zone is an ally development program that is facilitated through the Office of the Dean of Students in conjunction with student organizations on campus.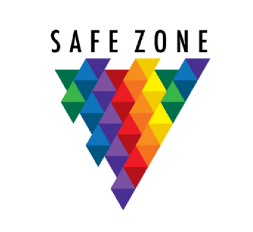 The Safe Zone program aims to create a visible network of support for LGBTQ individuals and their allies by providing an avenue through which any member of the Purdue University Northwest Community can show their support.
The program also creates an educational experience through the Safe Zone Workshop.
The Safe Zone workshop is one workshop that encourages the exploration of personal and cultural identities, privilege, and what it means to be an Ally.
The Safe Zone program encourages students, faculty and staff to explore cultural identity, values, and stereotypes in order to better understand how these issues impact the university, surrounding community and LGBTQ communities.
There are two ways to be involved with Safe Zone
Participate in a Safe Zone Workshop
Become a Safe Zone Facilitator
Email dos@pnw.edu to sign up for future training or further information.