Student Clubs and Organizations
From Spanish Club to our car-building Society of Automotive Engineers groups to student government, there are organizations for every passion and interest at PNW. Take a look below for descriptions and contact information!
Need to register your organization for the 2022-2023 Academic Year?
Register Your Student Organization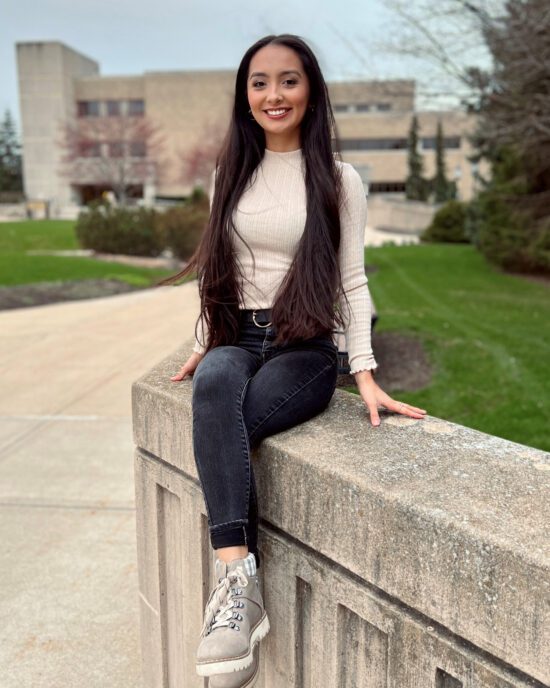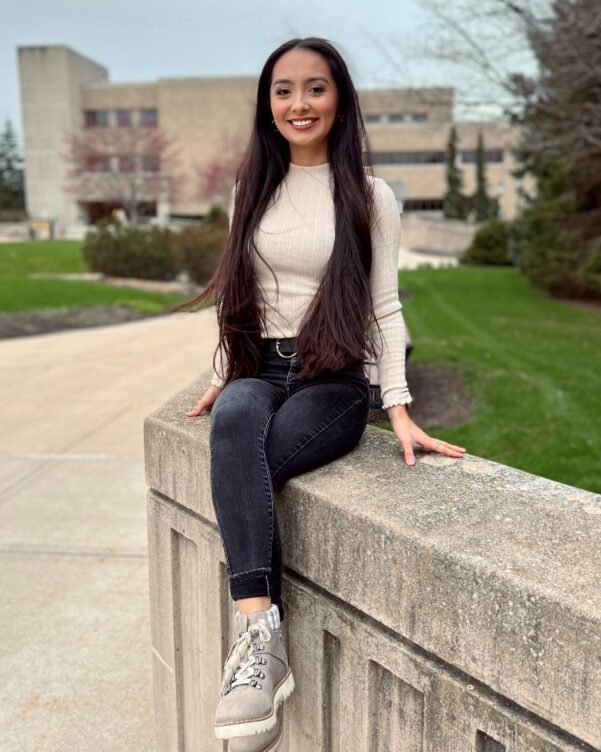 Get involved because it is really worth it. Start by going to a couple of meetings — the more people you meet, the more networking you do, the farther you can go.
Learn More About Our Student Organizations
Actively Moving Forward (A.M.F.)
AMF campus Chapters connect grieving college students so they can help support one another and empower the campus community to take action through a variety of service events.
Alpha Phi Alpha Fraternity Inc.
Alpha Phi Alpha Fraternity Inc. develops leaders, promote brotherhood and academic excellence, while providing service and advocacy for our community.
Alpha Psi Lambda
Currently, with 200+ members in our Familia, Alpha Psi Lambda believes in serving our campus community while promoting Latino culture. We believe in the concept of Familia to create a support network for our members while creating the real-world experience of working with all genders.
American Sign Language Club
The American Sign Language (ASL) Club is devoted to bringing hearing, deaf, and hard of hearing students and families together through the events we hold both on and off campus.
American Society of Civil Engineers
The Purdue University Northwest ASCE student chapter is nationally recognized and aims to provide student members with opportunities to learn, network and compete in regional ASCE student competitions such as the Concrete Canoe and Steel Bridge competitions.
American Society of Mechanical Engineers
The objective of ASME at PNW is to advance and disseminate knowledge of theory and practice of mechanical engineering, the presentation of a proper perspective of engineering work and the opportunity to become acquainted with personnel and activities of the Society as well as to promote a professional awareness and fellowship.
American Institute of Steel Construction (AISC) Steel Bridge Team
ASHRAE (American Society of Heating, Refrigerating and Air Conditioning Engineers)
The ASHRAE Student Chapter (American Society of Heating, Refrigerating and Air Conditioning Engineers) provides access to new technologies; offers professional development opportunities; creates opportunities for networking; and hosts career development programs.
Army ROTC
Army ROTC is a series of elective courses one can take alongside their major course of study. Students enrolled in the program will meet once a week for Military Science class, three times a week for Physical Training, and once every other week for a Leadership Lab.
Best Buddies
Best Buddies is a organization that focuses on building lifelong friendships between those with and without intellectual, physical and emotional disabilities!
Beta Gamma Sigma
Beta Gamma Sigma is an elite, international business honor society for programs accredited by the AACSB (Association to Advance Collegiate Schools of Business) International, and it is currently recognized in over 160 countries.
Biology Club
Biology Club is open to students of all majors and works to keep students informed about volunteer, internship and career opportunities in the field all while providing a comfortable environment for students to relax and network with peers and faculty members.
Black Student Union
The purpose of the Black Student Union (BSU) is to provide encouragement and support for academic and social growth at Purdue University Northwest.
Boots and Bridles Club
The Boots and Bridles Club is a fun place for those who wish to learn about different aspects of the equine industry. Students can compete in two disciplines, Western and English, with levels ranging from beginner to open/advance.
Brother 2 Brother
Our mission is to help students strive for academic excellence while simultaneously having a personal growth. Through learning, advocacy, mentoring and action we will remove the educational barrier to ensure that more African American, Latino, people of color graduate from college.
Chemistry and Physics Club
The Chemistry and Physics Club provides access to new technologies; offers professional development opportunities; creates opportunities for networking; and hosts career development programs.
Chi Sigma Iota – Psi Upsilon Chi
Chi Sigma Iota is an international honor society that promotes academic excellence and professionalism for graduate students and professionals in the field of counseling.
Chinese Student Association
PNW Chinese Student Association (CSA) is an official PNW-recognized non-profit organization.
ChiroClub
The ChiroClub is an organization committed to chiropractic. We are here to provide information about the field of chiropractic to those who are interested in learning what it is about and to serve as a support system and social outlet for those who have decided upon chiropractic as a career.
Circle K
Circle K International is the largest student led collegiate organization in the world. You will be able to explore a multitude of clubs and activities and explore your creativity or your leadership skills.
Criminal Justice Club
The Criminal Justice Club works towards giving back to the community. We believe that if we have the opportunity to help the community, then why don't we?
Economics Club
The purpose of the Economics Club is to stand as a student resource for educational and job success and as an approachable forum for economic, business, and public policy discussions.
Environmental Club
The Environmental Club champions the multifaceted campus sustainability initiative and collaborates with students, faculty, staff and administrators to create a culture of conservation. By conserving today, we preserve the promise of tomorrow.
Finance and Accounting Club
The Finance and Accounting Club assists with the professional, educational and social development of members by providing opportunities for interaction between business practitioners, faculty and fellow students on topics relating to finance and accounting.
Fine Arts Club
Fine Arts Club at Purdue Northwest will provide a safe, equal, and equitable environment for all students at Purdue Northwest to allow them to express themselves through researching music, art, performing music, and making art.
First Friday Wordsmiths
FFW is dedicated to giving fiction and nonfiction writers, poets, scriptwriters and all lovers of the written word a place to share their work and discuss literature.
Fluid Power Club
The Fluid Power club, a place to test and expand your knowledge in both pneumatic and hydraulics systems in a variety of fields.
Gamma Theta Kappa
We as a fraternity exist for several reasons. Our main goal is to broaden the horizons for all interested men, and to ensure that they have a a meaningful path through college and life.
Gamers' Guild
PNW Gamers' Guild exists to provide gaming enthusiasts from all aspects of gaming access to other players, information and resources. PNW Gamers' Guild allows those from different academic backgrounds a chance to interact in a fun and safe environment.
German Club
This club serves to be a resource for students who have interest in German language, culture and history. We strive to create an active face on campus and to spread our love for Germany.
HTM Club
HTM of PNW will seize the chance to have fun and get involved, meet others, sharpen skills, serve the community and prepare students for their future career in the hospitality industry.
Human Development and Family Studies Student Group (HDFS)
The HDFS Student Group promotes the field of human development and family studies through students networking while providing ideas for professional opportunities and development, along with service projects to aid the community.
Humane Society of US at Purdue University Northwest
The purpose and mission of HSUS at PNW is to educate students about animal welfare issues and engage in the protection for animals through advocacy, education, events and hands-on programs.
Information Systems Student Association
The purpose of ISSA is to help members in their professional, educational and social development through interactions with business practitioners, faculty and fellow students on information systems topics.
Institute of Electrical and Electronics Engineers (IEEE)
The Institute of Electrical and Electronics Engineers (IEEE) is an international professional society devoted to advancing the theory and application of electrical engineering, electronics and computing. Maximize your understanding and education at Purdue University Northwest through our IEEE student branch.
The Intersectional Feminist Alliance
The mission of The Intersectional Feminist Alliance (TIFA) is to be an inclusive, welcoming community for men and women alike, all who are striving for equal opportunities for the female population, as well as to decrease discrimination against gender, race, class, and sexual orientation.
InterVarsity Christian Fellowship
The purpose of InterVarsity Christian Fellowship is to build a collegiate fellowship that engages Purdue University Northwest at Hammond campus with the gospel of Jesus Christ and makes disciples who live out Biblical values.
Invisible Strings: Orchestra Club
The musicians in this orchestra focus on fundamental string techniques, alternative string styles, as well as traditional string repertoire and developing advanced techniques.
LGBTQ+ Alliance
LGBTQ+ Alliance strives to create a safe and fun environment for LGBTQ+ members of our community to meet and congregate with one another, as well as allies and students who have not yet come out.
National Society of Black Engineers
Welcome to the Purdue University Northwest Chapter of the National Society of Black Engineers. Our mission is to increase the number of black engineers who succeed professionally, excel academically, and positively impact the community.
National Society of Leadership and Success (NSLS)
The Society is the nation's largest leadership honor society. In addition to honoring excellence, the Society provides a step-by-step program for members to build their leadership skills through participation on their campus.
Nursing Club
PNW Nursing Club in Hammond is a student organization that supports nursing students during their plan of study. We provide opportunities for students to network, learn, and volunteer. Additionally, we set up a scholarship essay each semester! A nursing apparel sale is also available each year.
The Pioneer
The Pioneer is the student-operated newspaper and website for Purdue University Northwest. The Pioneer is a member of the Indiana Collegiate Press Association and has won several awards in its annual competition in recent years.
Phi Xi Psi
Phi Xi Psi Sorority was founded on the values of education, success and community. We are centered on the academic and professional success of women. Created to empower, encourage and strengthen women to better themselves and those around them.
Pi Sigma Alpha
We are the Tau Psi Chapter of Pi Sigma Alpha, the national political science honor society. We function as both an honor society and as the political science club dedicated to the discussion and the promotion of civic and political dialogue at Purdue University Northwest. We encourage and welcome students from all majors to join us in learning about and discussing the important political and social issues of our day.
PNW Aerosolar Engineering Club
The Purdue University Northwest Aerosolar Engineering Club (PNWAEC) is the premiere club on campus for talented Engineering students. As a club we are focused on harvesting Solar Energy, with the purpose of charging electric car batteries at an unprecedented efficiency.
PNW Food Pantry
The PNW Food Pantry is proud to address the growing challenge of food insecurity among college students.
Pre-Veterinary Club
Pre-Veterinary Club's mission is to assist students in furthering their experience with animals of all kinds and help guide them on their path towards veterinary medicine.
PNW Improv
The Ranting Llamas Improv Troupe is an organization that practices improvisation, which is more than acting. With improv you don't follow a script you follow your gut.
PNW Motorsports Formula SAE
Formula SAE revolves around designing, funding, manufacturing and racing a formula style, open-wheel race car. Our organization encompasses engineering, technology, finance, marketing and many more majors.
PNW National Organization for the Reform of Marijuana Laws (PNW NORML)
PNW NORML (National Organization for the Reform of Marijuana Laws) strives to change marijuana laws in Indiana. We work with other Indiana based legalization groups such as The Higher Fellowship.
Psi Chi
Welcome to Psi Chi! We are the Purdue University Northwest chapter of the International Honor Society in Psychology. Our members are Psychology majors who have been invited to join our organization.
Psychology Club
The Psychology Club is a student led organization with the intention of providing supplemental material and outside experiences to both psych majors/minors and any other students interested in learning about the field of psychology.
Public Relations Club
Public Relations Club is filled with students who have interests in the public relations field or a similar one. Our club usually consists of Communication majors, but we are open to new members from any major.
Purdue Indian Student Association (PISA)
Purdue University Marketing Association (PUMA)
PUMA teaches students about the many aspects of marketing. Members gain practical experience by participating in activities and listening to guest speakers in the marketing profession.
R.O.A.R Cyber Club
We are a club at Purdue Northwest centered around gaining knowledge and experience with Computer Science.
Residence Hall Association
Represents the residents of the University Village community in all aspects of campus life, creating opportunities for students to interact, and to provide leadership for change in accordance with the goals of the Department of Housing and Residential Education.
Rugby Club
The Rugby Club aims to promote the sport of Rugby in the area. We welcome people at any level of expertise to join in, whether you know nothing of the sport and are curious, or you've played for years.
Saudi Student Association
The main purpose of this organization is to make the communication between the Saudi student, university, and the Saudi Arabia clearer.
Sigma Lambda Beta
Sigma Lambda Beta is a Historically Latino-based Fraternity with multicultural membership. For over 30 years, SLB has been proud to serve our community on the basis of 4 principles: Brotherhood, Scholarship, Leadership and Cultural Awareness. Opportunity for Wisdom, Wisdom for Culture.
Sisters with a Purpose (SWAP)
Sisters With A Purpose (SWAP) aims to provide a safe, supportive space for women of color, specifically Black and Latina women, at Purdue University Northwest and the surrounding communities.
Software Engineering Club
The purpose of PNWSEC is to be a student software project development collective. Members will have access to collaborative resources and development technology not otherwise available.
Social Justice Club
Social Justice Club has been around since 2002 and is an organization that is dedicated to anti-racist, anti-imperialist, pro-working class organization. Social Justice Club is dedicated to promoting equity and equality on the Purdue Northwest campus and in the community.
Social Work Club
The Student Social Work Club is an integral component of professional education as it is a component of the implicit curriculum. Student association officers help with the formulation and modification of policies affecting student affairs, writing student grants, and implementing student-related projects/functions.
Society for Creative Anachronisms
The Society for Creative Anachronism (The SCA) is an international non-profit educational organization, dedicated to the preservation, research and recreation of the crafts, arts, and experiences of the Middle Ages and Renaissance.
Society of Automotive Engineers Baja (SAE Baja)
The Society of Automotive Engineers Baja (SAE Baja) is about more than engineering and manufacturing. It's an adventure for all PNW students.
Society of Hispanic Professional Engineers
HPE changes lives by empowering the Hispanic community to realize its fullest potential and to impact the world through STEM awareness, access, support and development.
Society of Human Resource Management
This organization's purpose is to provide and promote a better understanding of the functions and values of Human Resource Management. The group informs students of current developments in the field and endeavors to develop a nucleus of truly professional human resource managers.
Society of Women Engineers
SWE is the only Women in Engineering group at Purdue University Northwest that strive to give female students in STEM a place to achieve their full potential and supply women pursuing a STEM degree at PNW with all of the confidence, determination, and tools they need to be successful as students and in the workplace beyond our university.
Spanish Club
The Spanish Club at Purdue Northwest is dedicated to maintaining and expanding Latin American and Spanish culture and language through our activities. As an active organization, weekly meetings occur to promote the interaction of multi-cultural students and activities throughout campus.
Spotlight Theatre Guild – PNW Theatre Company
The PNW Theatre Company provides students a fun and educational opportunity to express themselves through theatre performance and production, both onstage and backstage, as well as provide an environment where students can connect with other students who share a common interest in the theatre arts.
Star Wars Club
The mission of the Star Wars Club is to unify students of all backgrounds under a common interest in the Star Wars Universe by further exploring the stories, characters, and technologies represented within the franchise, all while making real world connections.
Student Athlete Advisory Committee (SAAC)
The mission of the PNW Student Athlete Advisory Committee is to enhance the total student athlete experience by promoting opportunity for all student athletes; protecting athlete welfare; and fostering a positive student athlete image.
Students Helping Ignite Needed Esteem (S.H.I.N.E.)
S.H.I.N.E works to promote kindness and positivity across the community, striving to show how even the smallest acts of kindness can improve esteem and mental health.
Student Stock Market & Cryptocurrency Investment Group
The Student Stock Market & Cryptocurrency Investment Group (or Student Investment Group, SIG) is an active group of students from Purdue University Northwest that analyzes, interprets, and invests in the United States stock markets (NYSE and NASDAQ) and digital cryptocurrencies.
Taiwanese Student Association
The purpose of the Taiwanese Student Association of Purdue University Northwest is dedicated to providing encouragement and support for academic and social growth.
Tau Alpha Pi
Tau Alpha Pi is the national honor society for Engineering Technology, and is open to baccalaureate candidates from Engineering Technology programs that are accredited by ABET.  There have been 300+ Purdue University Northwest (PNW) College of Technology students inducted into Tau Alpha Pi's Indiana Delta Chapter since it was re-chartered in 2001.
Tau Phi Sigma Multicultural Fraternity
Tau Phi Sigma Multicultural Fraternity is comprised of the men of Tau Phi Sigma. The organization actively pursues the infinite opportunities of higher education and scholarship that are paramount for all people.
Theta Kappa Pi Sorority- Delta Chapter
Theta Kappa Pi is a regional sorority with a foundation built on friendship, service and integrity. The women of Theta Kappa Pi hold high standards of scholastic performance while working to enhance the college experience for all students and give back to the community
Tribeta National Biological Honor Society
Unidos
Our mission is to promote educational, cultural, and social awareness, to all students who are open to learning about the Hispanic/Latino heritage in a safe environment.
Veterans and Enlisted Students Association
Westville Warriors
The Westville campus is a beautiful resource for our university. Our mission is to advocate that every student should have equal access to PNW education no matter what their major, location, race, financial status, disability, religion, sex, sexual orientation, national origin, veteran status, or any attribute or defining status.
Women in Business
Women in Business is a women-lead organization aimed at empowering and lifting women up. WIB offers female students and professionals the chance to share experiences, find support and develop constructive plans for action. We talk about issues that women face personally and professionally. Be part of an organization that inspires, leads and motivates!