Admitted Students
Welcome to Purdue University Northwest! We're committed to helping you thrive with small classes, personal interaction and hands-on learning.
The Next Steps to Success
1. Schedule a Virtual Meeting with Your Admissions Counselor
Congrats, you're admitted! What happens next? The best step is to schedule a virtual meeting with PNW's admission counselors, who can help you explore your PNW application portal, create your myPNW student portal and answer any questions you have.
Schedule a Virtual Counselor Meeting
2. Accept Your Offer
Your PNW application portal will allow you to view your admission decision letter, accept your offer of admission, view your student profile and learn more about New Student Orientation.
3. Create Your myPNW Account
What do you need to do?
Make a password for your myPNWaccount. You will need to enter your 10-digital Purdue ID (located in the application portal). If you have a nine-digit PUID, please enter 0 for the first digit.
After setting your password, log in to access your myPNWaccount using your myPNW username and your newly established password. You will then be prompted to create your access code for BoilerKey, our two-factor authentication security system.
4. Join Us for New Student Orientation!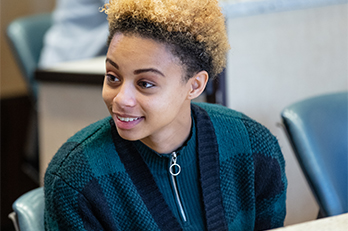 All new students are required attend a PNW New Student Orientation. At NSO, you'll have the opportunity to meet people, work with an advisor to create your schedule and learn about all the resources available to you as a Purdue University Northwest student.
Admitted Student Virtual Events
No Upcoming Events