About Us
Founded in 2017, the Center for Faculty Excellence supports faculty at all stages of their careers and in all areas of their professional lives.
Contact Us
Hammond Campus
Gyte 140
Westville Campus
Schwarz 155
cfe@pnw.edu
(219) 989-8328
Mission
The Center for Faculty Excellence inspires faculty to strive for excellence.  It offers opportunities and resources to faculty in all stages of their careers related to learning, discovery, engagement, and professional growth.
Staff Listing
Director, Center for Faculty Excellence

---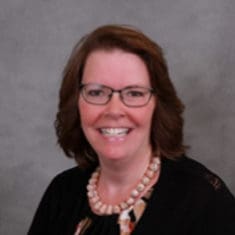 In order for the Center for Faculty Excellence to achieve its mission and meet its goals, it must offer a trustworthy environment and be respected by faculty. The following policies were established to promote such an environment. They were informed by Ethical Guidelines for Educational Developers developed by the national POD Network in Higher Education, and drafted with input from the Center for Faculty Excellence Advisory Board.
All work done by the Center with faculty is formative in nature. It is focused on informing and improving teaching and professional practices, rather than evaluating performance. Thus, the Center does not conduct summative evaluations of teaching.
Except for open workshops and other group activities, a faculty member's consultations with the Center are treated as confidential by the Center. The Center will release its consultations records, including the individually identifying information of those who consult with the Center, only with the faculty member's informed and written consent, or as otherwise required by law.
Faculty engaging in formal consultations with Center staff (e.g., Faculty Peer Coach program) will receive two reports documenting their consultation:

Detailed report documenting the meeting(s) including points of discussion, data collected, feedback provided, conclusions reached, and/or action plan for future.
Contact report documenting that the faculty member engaged in a consultation and listing the date(s) of meeting(s).
Both reports are considered confidential personnel information and will be provided solely to the faculty member who may choose to share one or both reports as appropriate. For record-keeping purposes, the Center will retain an electronic copy of the contract report for five years.
Nothing in these policies is intended to limit a faculty member's ability to share information about their consultation with, or participation in, Center consultations or programs.